5 Ways to Safely Get a Taste of Summer
COVID-safe Ways to Get Out and About In Cape May and Lewes
If summer heat and extended shelter-at-home stays have you itching to get outside, there are some easy ways to experience summer while staying COVID-conscious and socially distanced. Here are 5 tips on how you can do some Summer Lovin' (some completely free!) at the Cape May-Lewes Ferry in either Lewes, DE or Cape May, NJ.
 
---
1.
Take to the Lawns

Sometimes it's good just to get out and about for a change of scenery, and the lawns provide a great mini-meadow to sit down and take in some fresh air. Grab a beach chair or blanket and come down to the Ferry grounds to sit and read, listen to music, watch the boats go by, or take in a stunning sunset; just make sure to bring a mask for when walking inside and around the terminal, and to remain socially distanced from anyone else on the greens.
---
2.
Walk the Grounds

If you're hankering for some exercise, instead of sitting outside, walk around the Ferry grounds. Similar to mall walkers, the Ferry has a loyal group of locals who come to the terminal to walk dogs, but why not just walk yourself! Again, masks are required on Ferry grounds as our employees are working throughout the campus each day, but you can stroll on the boardwalks at both terminals, read the historic signs, or just put the Ferry on your route as part of getting your step count in for the day. Walking is always free, fresh air is healthy, and if you need use the facilities, you're welcome inside the terminal replete with sanitizers, free and for-sale water and beverages, restrooms, and air conditioning for a quick cool down.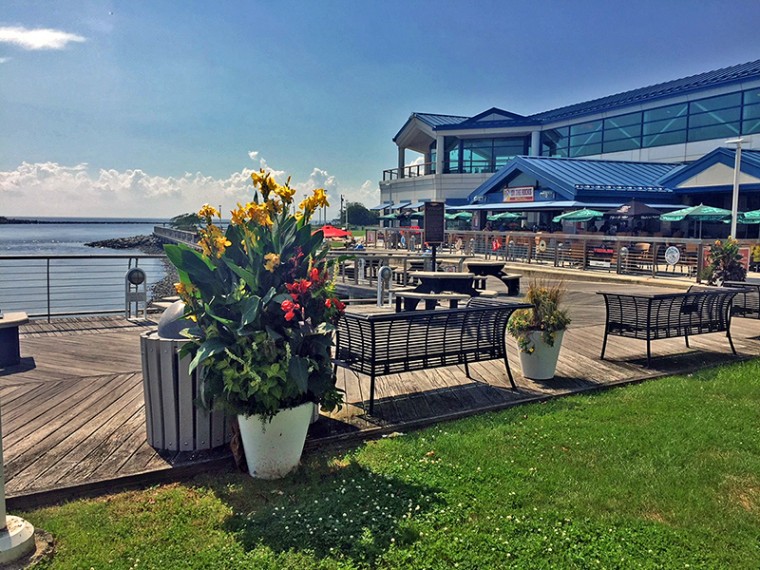 ---
3.
Eat Outside Old School

While state rules, specifically in New Jersey, have caused restaurants to pivot and create outdoor eating to maintain COVID safety protocols, the Ferry's on-site restaurants have always been outdoors. The seats have been moved to be six feet apart and there are new procedures for placing drink and food orders, but

Grain On the Rocks

in Lewes and

On the Rocks

in Cape May are open with the same fabulous water views they always had in pre-COVID times.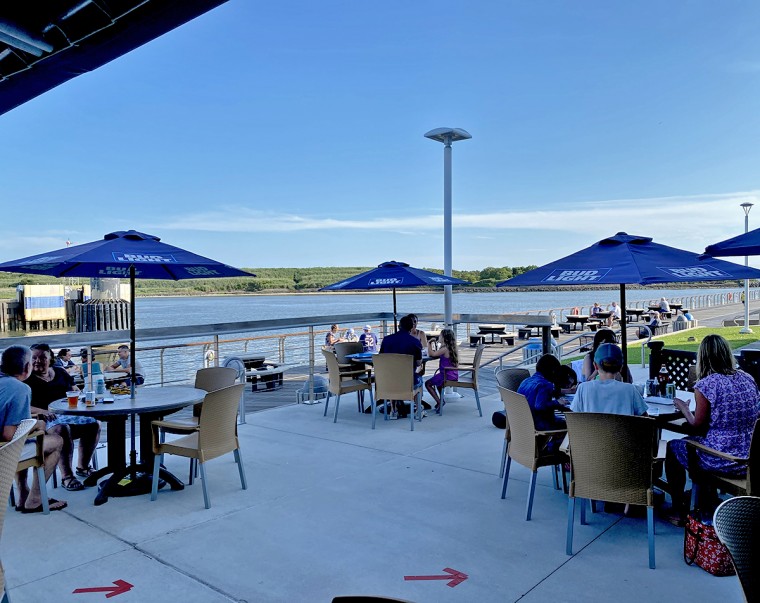 Insider's Tip:
  Check the ferry departure schedule and come
AFTER
a boat departs from port. Each restaurant is busiest the hour before each departure as passengers try to get a bite before boarding. Once the ferry has left dock, the seating opens up, and you can really get the best seats on the dock! In Cape May, the bar is open 7 days a week, with food service available Thursday – Sunday. In Lewes,
Grain On the Rocks
is serving up lunch and dinner 7 days a week, and brunch on the weekends, as well as nightly live music.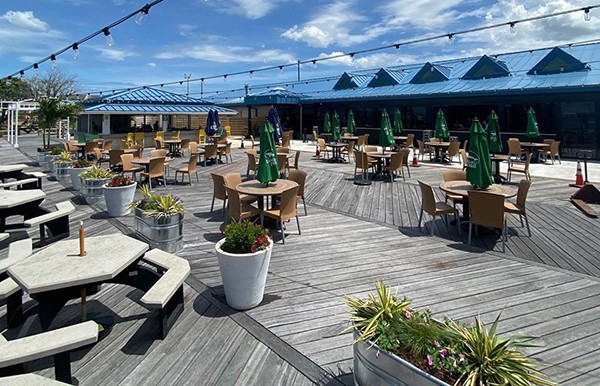 ---
4.
Take a Ferry Ride

These days most of us aren't venturing out too far, but taking a round-trip Ferry ride lets you feel like you're getting out and about, and you'll be home within a few hours with some sun on your cheeks and a smile beneath your mask. Currently, foot passengers are welcome aboard, so for less than $20 you can enjoy time out on the water watching sea gulls, tracking dolphins, enjoying lighthouse views, or just sitting back in Adirondack Chairs and breathing in the Bay air.

You don't have to disembark when you get to the other side, and can just relax while the crew welcomes a new group of passengers on board for the ride back across the bay. Seating has been carefully arranged to allow for social distancing, and arrows on deck floors keep everyone moving in the same direction to allow for spaced walking between traveling parties.

Masks are also required on board when you are moving throughout the vessel. If you come on with your vehicle, you can make a real day of it by driving through Cape Henlopen State Park in Lewes, or Cape May Point State Park in New Jersey. Both parks are Carry-in/Carry-out facilities, so you can pack a picnic and stay awhile before heading back to the Ferry, and still be home in time for dinner!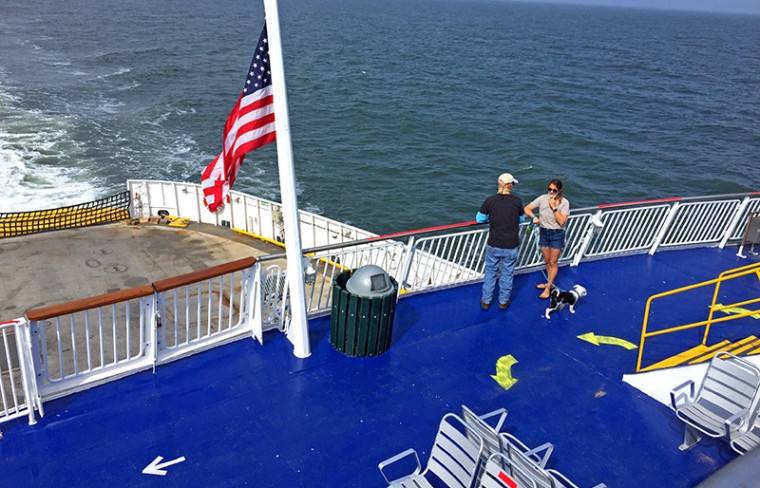 ---
5. Design Your Own Day
These days, everyone is looking for new ways to get out of the house; mini-vacations while not straying far from home have become the new norm. Using the Cape May-Lewes Ferry for a quick getaway, even if it's just to use the terminal grounds and facilities, is one way you can change it up a bit. You can design your own experience to include plein air painting on the green, picnicking on the grounds, wildlife spotting on board, or just finishing that summer book you've been meaning to get to!  But be aware … once you're here, it can be extremely enticing to just gaze out at the water and dream of better times, so that summer book you've been meaning to finish may still remain with unread pages!