Backstage Pass to Summer Concerts
Live Music at the Cape May-Lewes Ferry
If there's one thing we love here at the Cape May-Lewes Ferry, it's live music! Whether you're On the Rocks, On the Green, or On the Boat, chances are you'll have some live music to listen to all summer long. On almost every day of the week in July and August, there are a variety of entertainers playing at one of our locations. Read on for a breakdown of all the happenings!
Summer Concert Series
They're Free. They're Fun, and the music is great! Every Wednesday in Cape May and every other Thursday in Lewes, we offer our summer concert series. With amazing regional bands playing everything from soul music, to rock and roll, to party rock, to your favorite tribute bands, it's always a great time! Bring a lawn chair or your favorite blanket and come out to enjoy the music and some food and drinks at On the Rocks!
Sunday Jamz
What better way to end your weekend than with Sunday Jamz? Join us Sunday afternoons departing from Cape May and Lewes and listen to The Ginger Band and Electric Velvet Duo as they rotate throughout the summer to entertain guests during a relaxing Sunday afternoon.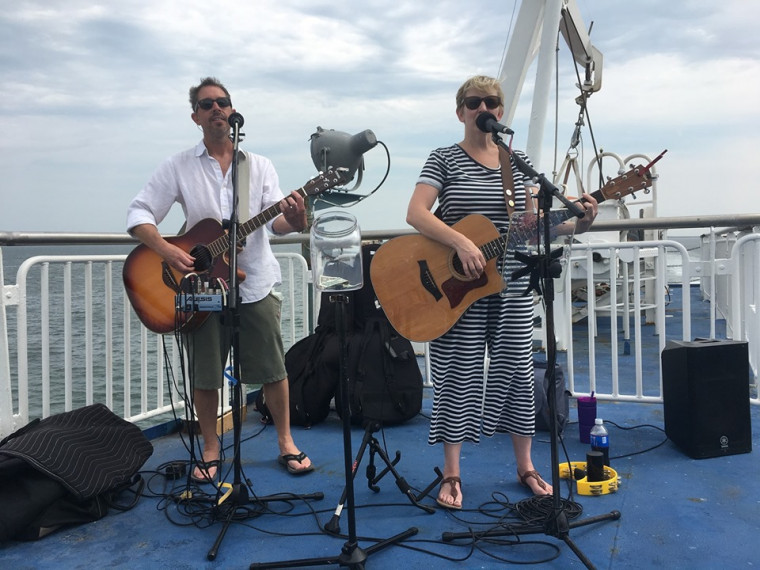 Rock the Boat
Friday nights call for Rock the Boat concerts aboard the Cape May- Lewes Ferry!  There is no better way to start your weekend, with departures from both Cape May and Lewes come listen to Moe Fishbone and Glass Onion rock the boat!  The whole family is invited to come aboard and unwind with some great music.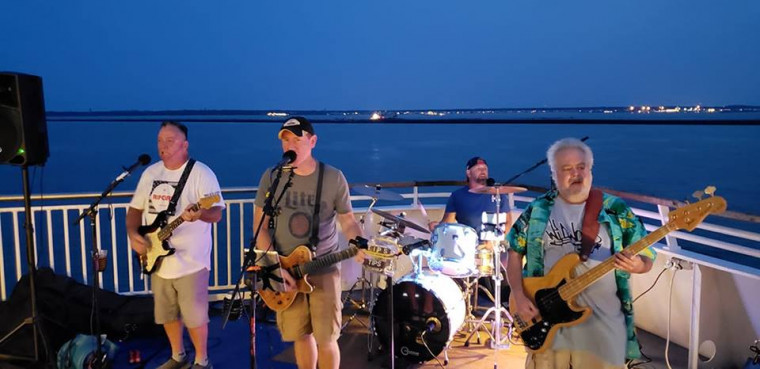 On the Rocks Entertainment
We've got live entertainment at On the Rocks 6 days a week in Cape May, featuring a diverse group of musical acts. From local favorites like Animal House and Bitter Sweet Duo, to a vast array of acoustic artists and even steel drums, there's almost always a great band to come see. While you're at it, make sure to come hungry (and thirsty!) so you can enjoy our great food and awesome drinks at On the Rocks in Cape May!
We also offer live music at On the Rocks in Lewes every Tuesday. Check out www.cmlf.com/events-excursions for the full musical line ups this summer!