March 13, 2020
COVID-19 Preparedness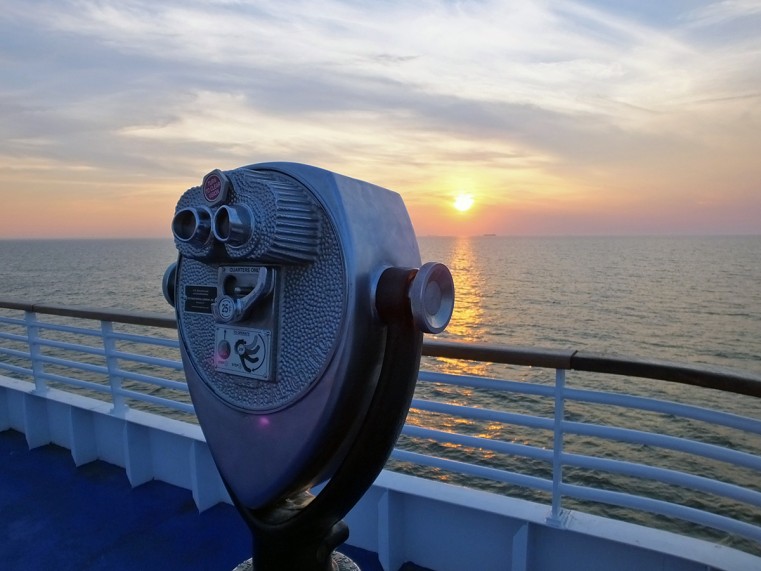 The DRBA is in full preparedness mode, working to update procedures, implement new protocols, and institute new processes for safe and effective operations during the current COVID-19 challenge. As each department here at the Ferry focuses on response needs within its area of operation, it can be easy to lose site of what everyone else is doing within the organization. Here's an overview with links to Ferry initiatives, and button links to the respective NJ and DE state sites for latest reports on cases by county.
Schedule Changes
Up until now, the Ferry has been operating on the winter one-boat schedule with 8 crossings, or four roundtrips each day. Normally, in mid-March, we would increase to a two-boat schedule, but at least from Sunday, March 15 through Sunday, March 22, we'll stay on the "A" one-boat schedule. The reasons are three-fold:
We're anticipating reduced demand due to less people traveling overall by air, land, or sea.
It allows us to focus on our sanitizing and disinfection efforts on one vessel thoroughly and reduces potential exposure to one vessel and fewer crew members.
It better accounts for a potential need of employees to take sick days to tend to themselves or others. 
Increased Cleanings & Social Distancing
Marine and F&R crews are conducting cleaning, sanitizing and disinfecting steps after each crossing. This includes wiping down table tops, door handles, handrails, and chair armrests with sanitizing agents as well as cleaning of common areas outside the galley such as condiment counters and trash receptacles. 
Similar cleaning of "touchable areas" are taking place in terminal and administrative buildings by our Terminal Maintenance janitorial staff. 
Crew members have been encouraged to begin doing rounds from external decks, viewing guests through windows, and keeping some distance between themselves and guests. 
Protective Gear
Crew members working in the salons are now wearing gloves as are toll collectors and ticket counter agents. Food & Retail teams, who always wore gloves when handling food, are now also wearing protective gloves whenever using computer screens or during cash and credit transactions.
Please see the video provided by Silvana Dominioni, Director of EHS, for a refresher on proper glove removal. 
In Food & Retail, the team is preparing to offer more "ready to eat" grab 'n go items while paring down prepared "made to order" foods on site. Cash registers are being moved behind the food counters to be protected by new plexiglass "sneeze guards" as soon as the IT team can run the needed cable lines.
Similar protective "sneeze guard" shields are also being installed at both terminal ticket counters and at Tolls to provide a barrier between ticket agents and passengers.
Special Events
Public gatherings at the Sunset Lounge are being suspended until at least April. This includes a beer dinner scheduled for March 27. Anticipating that the upcoming Job Fair on March 21 will also be cancelled, the team is working on developing new digital "virtual" event solutions, and has already scheduled a new job fair in May as well as one scheduled for April.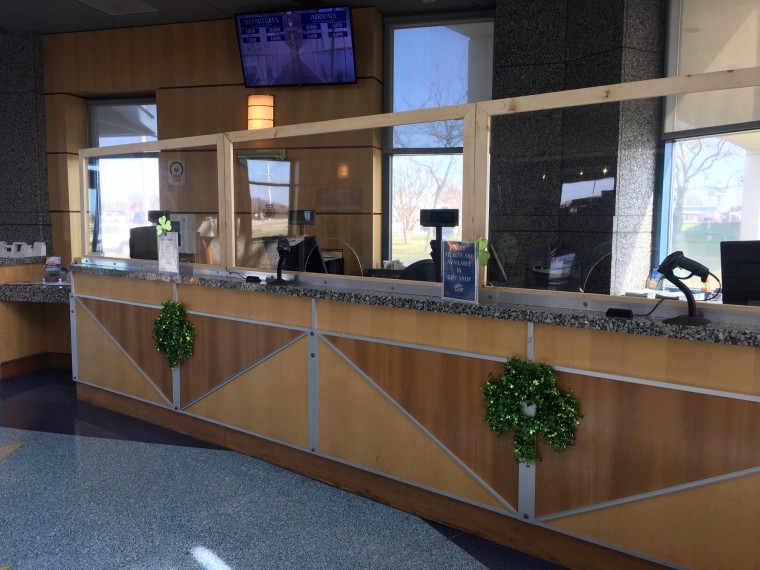 Ticketing & Reservations
Passengers are being encouraged to make all reservations online up to one hour before each crossing to minimize in-person transactions. They are encouraged to pay by credit card with card swiping machines being passed to passengers in lieu of agents taking cards and swiping them in the booths or at the counters. Wherever possible, steps are being taken to keep passenger interactions self-contained at the passenger level with employees assisting from a safer "social distance."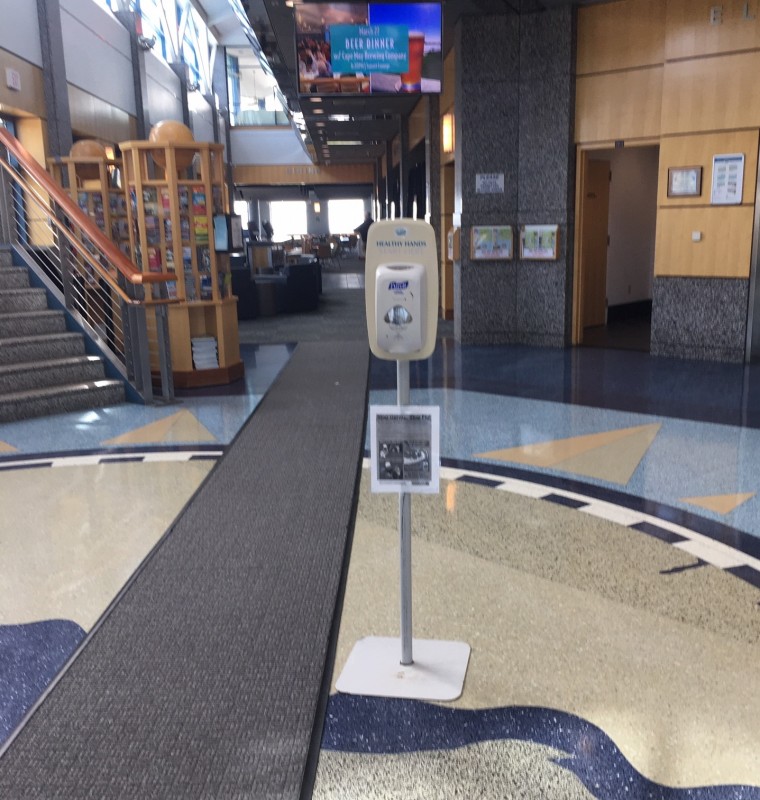 Passenger Communications
A letter from the Director was emailed to 58,000+ customers on the company's house list and posted on the web site and on CMLF LinkedIn. Of primary importance, is the suggestion to guests that the safest place for them onboard is in their vehicles. This information will be posted at the terminals and we are working on signs in proximity of the ladder wells on the car decks. This could become mandatory in the next phase of our response.
See the Letter
In addition, the marketing team crafted a newsletter-styled page on CMLF.com that similarly lets passengers know what we're doing to protect everyone's safety and provides information on what they can do to help us stay safe including driving on and remaining in their vehicles rather than coming on board as foot passengers. 
See the Web Page
Postings are going up on all social media sites that link back to the home page on CMLF.com, where a Travel Advisory is posted and being updated as needed. Also, new graphics are being developed with safety reminders to run on Ferry Vision and other terminal monitors.
Internal Communications
Pay attention to tips in the Courseline and e-mails from HR on best practices to protect yourselves (much the same as with the common flu virus). All employees are asked to signup for OminiAlert to ensure getting latest information about the virus, DRBA's response, and any changes in work status. 
OmniAlert Link
---
The situation is, of course, fluid with new courses of action being considered hourly and daily.  Information will be passed along from your supervisors as things change. If you have questions - or suggestions! - please speak up. 
A special shout out to everyone for their hard work in pulling together for the safety of our passengers and shipmates. Thank you!