Canceled: Cape May Brewing Company Beer Dinner
Friday, March 27, 2020 | 6:30pm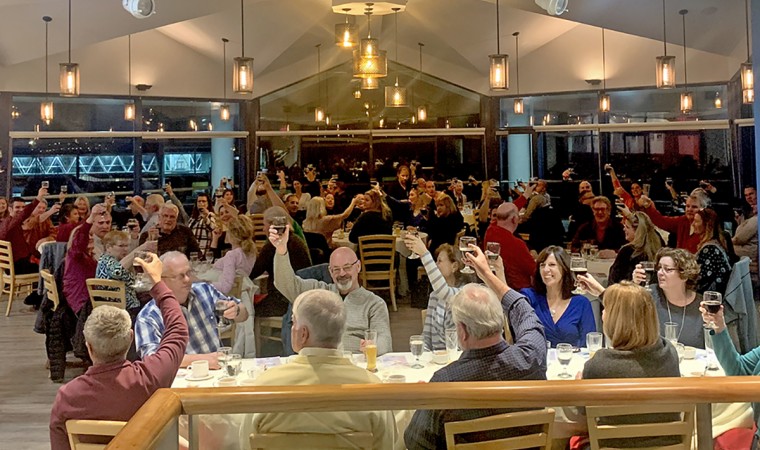 BEER DINNER WITH CAPE MAY BREWING COMPANY
3/15/20: Out of an abundance of caution, this event has been cancelled. 
Unfortunately, with everything that's happening right now concerning COVID-19, we've made the difficult decision to cancel this event. While we take great pride in our sanitary practices both in the kitchen and in the Sunset Lounge, the fact is that these events are purposely designed to be family-style dinners with lots of interaction between you, the other diners at your table, and our staff. That interaction, unfortunately, doesn't fall in line with the currently recommended social distancing practices, and - keeping everyone's health and safety in mind - we did not feel it was appropriate to proceed with the dinner. 
This was our last scheduled beer dinner for the Spring, and with summer operations right around the corner, it looks like this will be it for beer dinners until next Fall. If you joined us for one of our prior dinners, THANK YOU! If you were interested in joining us for this event, all we can say is that we wish circumstances were different, and we encourage you to keep an eye on our website next Fall so you can join us for a future event.
---
The 2020 Beer Dinner Series wraps up with another amazing evening this March! We're partnering with the OG, Cape May County's original craft brewery, Cape May Brewing Company, to tempt your taste buds with an evening that's truly 'Crafted On the Cape'! For this dinner, we're taking American classics, elevating them for a sit-down dinner experience, and pairing them specifically with some of Cape May Brewing Company's favorite beers for a one-of-a-kind culinary experience. Grab your tickets and join us in the newly-revamped Sunset Lounge for what's sure to be an incredible evening. 
Details
Cost: $66 per person - including beer, food, tax, and gratuities (EventBrite processing fees separate) 
When: Friday, March 27, 6:30 PM
A brewery representative will be on hand to discuss the various beer styles offered. Due to limited capacity, reservations are required.
Menu:
Course One
Cheesesteak Egg Rolls
Mini Cubans
Mini French Onion soup boules
Beer Pairing - Cape May White Belgian style wheat ale
Course Two
Panzanella Caprese
Burrata, heirloom tomato, baguette, pesto, EVOO & balsamic glaze
Beer Pairing - Always Ready Northeast Pale Ale
Course Three
Chicken and Waffles
Nashville hot chicken atop a cornbread waffle, with slaw & smoked paprika butter cream
Beer Pairing - Brewberry Imperial Stout brewed with coffee and blueberries
Course Four
Backyard BBQ
Slow cooked sticky pork rib, Mac N Cheese topped with panko and Cool Ranch Doritos. 
Beer Pairing - Bounding Main Imperial/Double IPA
Course Five
Sunset Crabcake
Pretzel-crusted lump crab, roasted corn & poblano salsa, arugula salad
Beer Pairing - Tan Limes Mexican style lager brewed with sea salt and lime
Course Six
Dessert
Apple pie empanada, Bourbon caramel sauce, vanilla ice cream
Beer Pairing - The Bog Cranberry Shandy

** Please communicate any specific dietary restrictions or allergies 7 days prior to the event to ensure we can meet your needs.**
For specific seating arrangements for your group at the dinner, please contact Sandy Daniels at [email protected], or call 609.889.7286.