Fireworks on the Green - Lewes
Thursday, July 4, 2019 | 6:00pm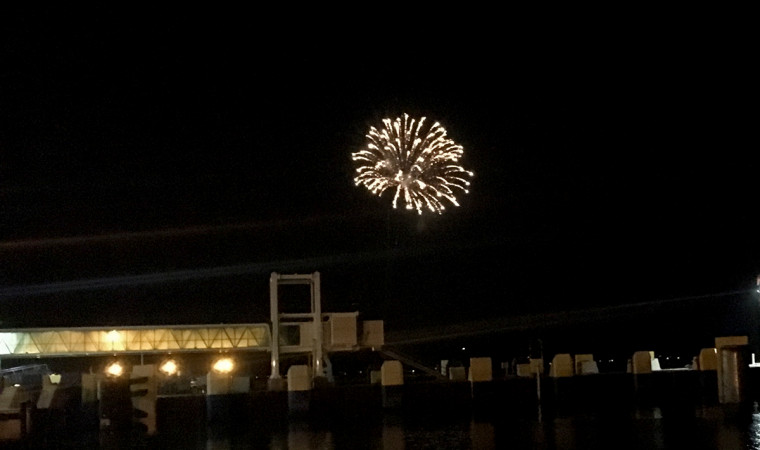 Celebrate America's Independence on the Lewes terminal green, Wednesday July 4th
Bring a chair or your favorite blanket and join us on the green for a viewing of the Lewes fireworks display. The green provides a perfect vantage point for this incredible display, and admission and parking for the event are free. We'll have live music from local favorites Glass Onion, face painting for the kids and food & beverage available on the green. 
Where: Lewes Terminal Green
When: Wednesday, July 4, 6 – 10:00 PM
Music begins at 6:30 PM
Face painting begins at 6 PM and concludes at 8:30 PM
Fireworks go off at 9 PM and end at 9:30
Band ends at approximately 10:00 PM; event concludes
IMPORTANT: Parking is available at the Lewes terminal for the event, but please be advised that, to allow for the safe egress of pedestrians and bicyclists, vehicles parked on site will not be permitted to leave the parking lot for a minimum of 30 minutes after the fireworks are done. 
Why: We're inviting the community to celebrate the nation's birthday by watching the Lewes fireworks on our terminal green
Free of charge to the public
Free parking
Blankets or beach chairs welcome
Free live music on the Lewes Ferry Terminal Green by local favorite Glass Onion
Free face painting for kids
Food & beverages available for sale on the lawn
On the Rocks Dockside Grill will be open with full menu and full bar service