Ground Zero Flag Raising Ceremony
Saturday, October 12, 2019 | 11:15am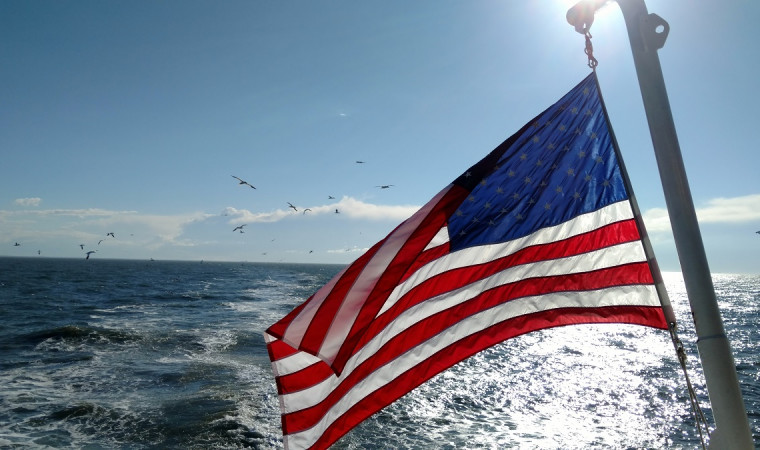 Ground Zero Flag Raising Aboard the Cape May-Lewes Ferry
Join us on Saturday, October 12 for a very special crossing. The Ground Zero Flag team will board the 11:15am departure from Lewes and raise the Ground Zero Flag (flag & marble cross) on the third deck of the M/V Delaware while the vessel is underway. The Ferry is just the second vessel to host such a ceremony in open water. There is no charge nor additional ticketing required to be part of this event, and all are welcome. Simply board the 11:15am departure from Lewes and make your way to the third deck for the ceremony. 
Date: Saturday, October 12, 2019 
Time: 11:15am Lewes departure. For those coming from Cape May, you can board the 9:30am departure from the Cape May terminal, and simply stay aboard for the return trip departing Lewes at 11:15. 
Rate: Applicable Ferry fare only, no additional charge
Details: Guests and partipants in the ceremony include people who directly affected by the 9/11 attacks, military members and first responders. The flag will fly for a minimum of 9 minutes and 11 seconds (weather and wind conditions permitting). 
About the Flag: The Ground Zero Team consists of an American Flag that was flown at the site of what was once the World Trade Center Towers in New York City, and a cross fashioned out of marble recovered from what is believed to be the lobby of the South Tower.