Gusto Brewing Company Beer Dinner
Friday, January 31, 2020 | 6:30pm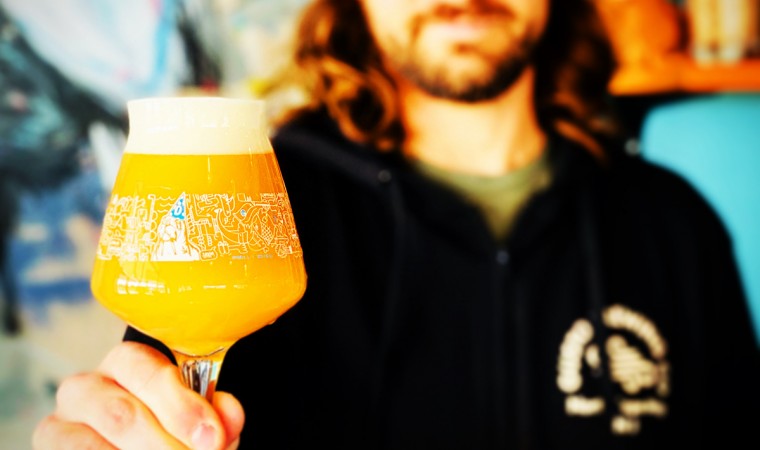 Beer Dinner with Gusto Brewing Company
The 2020 Beer Dinner Series is coming in hot! We're partnering with our neighbors from just up the street (literally!), Gusto Brewing Company, to tempt your taste buds with the kind of menu you won't find anywhere else in Cape May County. Asian-inspired flavors paired specifically with some of the Gusto Brewing Company crew's favorite beers come together for this one-of-a-kind culinary experience. Grab your tickets and join us in the newly-revamped Sunset Lounge for what's sure to be an incredible evening. 
And, we weren't kidding about Gusto being our neighbors. They're located in the North Cape May Shopping Mall, on the corner of Lincoln Boulevard and Bayshore Road just a few blocks up from the Ferry terminal, so if you're looking for a place to get a pre-dinner beverage, stop in and see them! 
Details:
Cost: $66 per person - including beer, food, tax, and gratuities (EventBrite processing fees separate.)
When: Friday, January 31, 6:30 PM.
A brewery representative will be on hand to discuss the various beer styles offered. Due to limited capacity, reservations are required.
Menu:
Appetizers
Szechuan chicken steamed bao bun
Lobster and shrimp spring rolls
Langkawi beef satay
Beer Pairing: Cool Hand Lucas, ESB
Course One
Khao Soi w/ flash-fried prawn
Northern Thai noodle soup with curry, coconut milk, egg noodles, pickled mustard greens, crispy noodles, and lime
Beer Pairing: Soft Handshake, Pale Lager
Course Two
Papaya Salad aka Som Tam
Sweet and sour salad with green papaya, green beans, shredded carrot, tomato, crushed peanut, and fish sauce
Beer Pairing: Hand Spun: Pina Colada, Milkshake Double IPA
Course Three
Pork Belly Char Sui served with Char Kway Teow
An upscale take on drunken noodles. BBQ roasted pork, wide rice noodles, carrot, bean sprout, basil, soy sauce, sambal
Beer Pairing: Passionfruit Tea Berliner Weisse (specially brewed for the beer dinner!)
Course Four
Miso Glazed Cod
Norwegian Cod, garlic and oyster sauce, braised bok choy, and mirin white bean ragout
Beer Pairing: Weaponized Yoga, Rye Saison
Course Five
Thai tea crème brulee
Beer Pairing: The Wagon Queen Family Truckster, Robust Porter
** Please communicate any specific dietary restrictions or allergies 7 days prior to the event to ensure we can meet your needs.**
For specific seating arrangements for your group at the dinner, please contact Sandy Daniels at sandra.d[email protected], or call 609.889.7286.