Water/Ways: Smithsonian's Museum on Main Street
Monday, November 25, 2019-Monday, January 6, 2020 | 7:00am - 6:00pm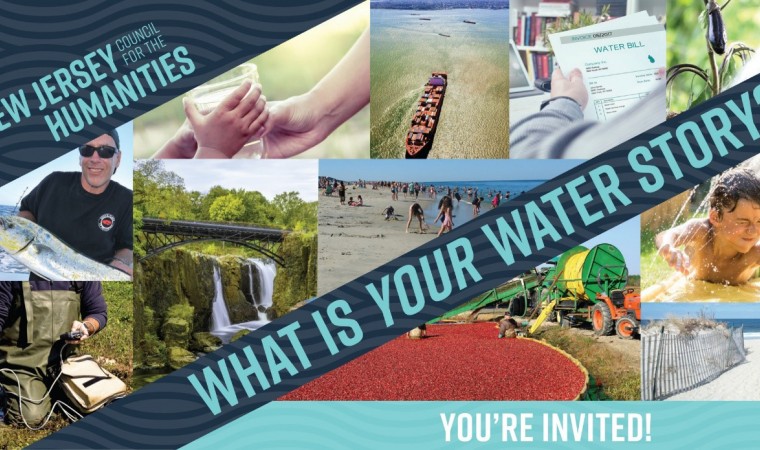 Cape May-Lewes Ferry and the Nature Center of Cape May Welcome the Smithsonian Traveling Exhibition
Water/Ways, an exhibition from the Smithsonian's Museum on Main Street, explores the relationship between people and water. It explores the centrality of water in our lives including its effect on the environment and climate, its practical role in agriculture and economic planning, and its impact on culture and spirituality.
From above, Earth appears as a water planet with more than 71 percent of its surface covered with this vital resource for life. Water impacts climate, agriculture, transportation, industry and more. It inspires art and music. The Nature Center of Cape May and the Cape May – Lewes Ferry, in cooperation with New Jersey Council for the Humanities, will examine water as an environmental necessity and an important cultural element as it hosts Water/Ways, a traveling exhibition from the Smithsonian's Museum on Main Street (MoMS) program. 
The exhibit will be on display in the both the lobby and skywalk of the Cape May terminal through Friday, January 6.
The Cape May Ferry Terminal location is one of six sites throughout New Jersey to host Water/Ways as part of the Museum on Main Street program—a collaborative effort to bring exhibitions and programs to rural cultural organizations and the surrounding communities. Water/Ways explores the endless motion of the water cycle, water's effect on landscape, settlement and migration, and its impact on culture and spirituality. It looks at how political and economic planning have long been affected by access to water and control of water resources. Human creativity and resourcefulness provide new ways of protecting water resources and renewing respect for the natural environment.
The exhibit is part of the Smithsonian's Think Water Initiative to raise awareness of water as a critical resource for life through exhibitions, educational resources and public programs.
Want to participate in the conversation? You can do so on social media at #thinkWater.
---
Dates:
The traveling exhibit is open to the public from November 25, 2019 through January 6, 2020
Times: Terminal Hours; 6am - 6pm
Location: Cape May Terminal, 1200 Lincoln Blvd., North Cape May, NJ 08204
Exhibit will be displayed on the ground-floor in the Lobby and in the skywalk on the second floor