May 21, 2021
Ferry Facts: 2021 Travel Forecast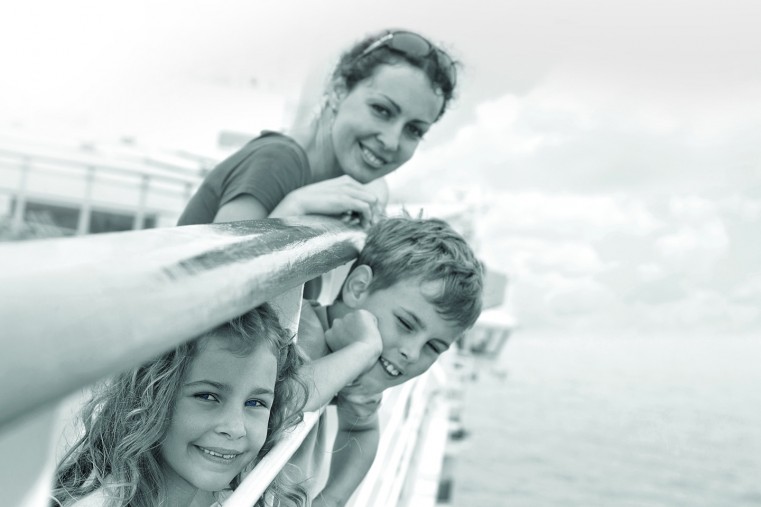 No Straight Line Travel Trends 
This month, there was a series of tourism conferences from Shorecast sponsored by Stockton's Lloyd Levenson Institute of Hospitality and Gaming on 5/12 to the Cape May County Chamber's annual May meeting on Tourism on 5/20. Both virtual events provided insights to how tourism is rebounding and changing.

Recently released NJ State data suggests that tourism and travel sectors are not expected to return to 2019 levels until 2023 at the earliest.  As families and individuals start to reconsider personal travel plans, convention and other business travel is expected to take longer to recover.

New Jersey, according to Jeff Vasser, Executive Director of Divison of Travel & Tourism, had initially set a goal of attracting an all time high of 150 million visitors in 2023. The current goal -- amended due to COVID -- is to get back to 2019 levels. Delaware data and forecasts due out later in the year are expected to show the same trends. 
Two Travel Buckets
Americans are becoming more optimistic about travel according to Destination Analysis, an independent research group that tracks travel trends. As of this week, they report: "Over 70% of American travelers say they are excited and open to new trips in the near-term, as well as highly desiring of travel inspiration." If they are not already raring to go somewhere, they are actively dreaming, planning and following sites for encouraging travel ideas. 
Research from March 2021 -- one year after the pandemic sent the US into lockdown -- showed people hankering to make travel plans. Search data is considered a good indicator of intent to travel and Search Engine Journal, an online marketing resource, reports that people are searching for travel-related topics on Pinterest now more than at any point in the site's history. Google Trends, a tool analyzing the popularity of all search terms, found that searches for family vacations, honeymoons, and luxury travel grew three times faster than other common travel terms during the past year.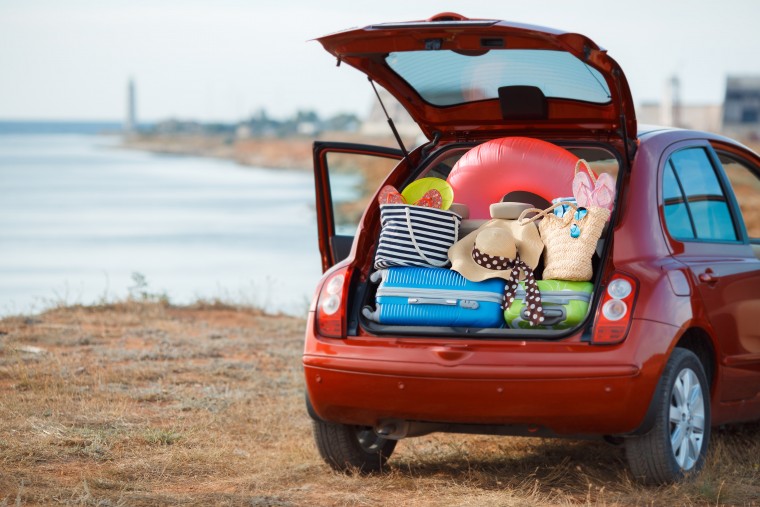 Actual travel plans are tending to fall into two very different buckets. The first is regional travel by car to avoid longer trips and airline travel. The second is traditional "bucket list" travel with people wanting to check off personal bucket list items in the near term rather than waiting or postponing them. 

Where travel services like the ferry are more likely to attract the first bucket of regional travelers, airlines are starting to experience some modest growth from the second with an increased desire for nonstop flights that allows tourists to avoid stop-overs in large hubs as they travel to farther and more exotic destinations. 
Local Uptrends 
As early as Summer 2020, beach and shore towns were starting to experience traffic upticks as quarantine weary urban dwellers fled to more open spaces and nearby shore points. Cape May County Division of Tourism data shows that by September and October 2020, Cape May was reporting new records, beating all prior shoulder season tourism visits-- even the venerable 2019 season -- with an influx of longer-stay residents as seen in online booking sites such as AirBnB and VRBO.

South Jersey and the southeastern US generally attract an influx of international travelers with 7-10% of all area visitors to Cape May hailing from Canada. But with borders closed and travel bans in effect from many countries, local travel growth has been from new and expanded domestic sectors. For instance, strong RV traffic by Canadians has been replaced with an uptick in US camping vacationers. Camp grounds were sold out in the area this past summer. 

The Gas Factor
As in any year, gas prices will have an effect on seasonal tourism. Destination Analysis also reports that 16% of travelers say gas price volatility "has led them to reconsider or cancel upcoming travel plans." 

Gas prices have a particular effect on the Mid-Atlantic, as New Jersey Tourism studies show that the average one-way distance to New Jersey for travelers is 135 miles and that 7 out of 10 live less than 100 miles away from their vacation destination.

The advantage of our location per Jeff Vasser, Executive Director of New Jersey's Division of Travel & Tourism, is that we are "one-third of a tank of gas away from one-third of the nation's population."  The advantage is our area is accessible to a large population by car, with the disadvantage that they are then also sensitive to gas prices as a percentage of their entire travel budget.

Diane Wieland, Director of the Cape May Division of Tourism, looks at heat maps from digital clickthroughs on County posts and ads to determine areas drawn to Cape May. New Jersey is the always in the #1 position, just as it is the top feeder state for passengers on the Ferry. However, for the first time, New York moved to second place overtaking Pennsylvania as the area showing most interest in travel to Cape May. Digital clickthroughs in 2020 increased 63.8% from New York, and social media hits from New York increased by 44.3%. The increase of New Yorkers to the area was substantiated by anecdotal information Wieland also collected from local realtors and hotel check-in data.
Forecasting The Year
Because 2020 was such an anomaly, 2019 is now the magic year for comparing future growth and trend lines. DRBA Business Analyst Dave Park is using both 2019 and the three-year average of 2017-2019 to compare performance in 2021.

Standard year-over-year comparisons won't work again until at least 2022 as any comparisons to 2020 paint growth information as too rosy. And since 2019 was a banner year for both the Ferry and regional tourism, comparison to just 2019 as a benchmark can paint too negative a picture. As a result, the three-year average, according to Dave, gives us a more sensible benchmark to judge current performance.
In 2019, we carried 271,648 vehicles, or 9,000 more vehicles than in 2018. Passengers were also up 2% in 2019, but passenger data is still not being compared even to the three year average as we just lifted passenger caps this month.
If the current traffic patterns hold, 2021 is anticipated to be a good year. That's a positive outlook as COVID continued to be a strong factor for the first two quarters of the year. Similar to New Jersey, which is hoping to see the year come close to 2019 visitation rates, success for 2021 at the Ferry is defined not as growing relative to 2019, but as coming close to the three year average for 2017-2019, or 263,000 vehicles. 
 
---
Endangered Species Day.
Today, May 21, is Endangered Species Day. Defined as the third Friday of May per the Endangered Species Act of 1973, the day was set aside by Congress to highlight the connection all species have to each other. 
To review current endangered species in Delaware, check out this
list from DenRec
, which includes the Piping Plover, the same species of the Killdeer bird covered in this
article
on the Exit Zero Jazzfest. To learn about the 84 endangered species in New Jersey, use this link to the
Conserve Wildlife Foundation of NJ
.