August 14, 2020

Ferry Facts: A.D's Ferry Birthday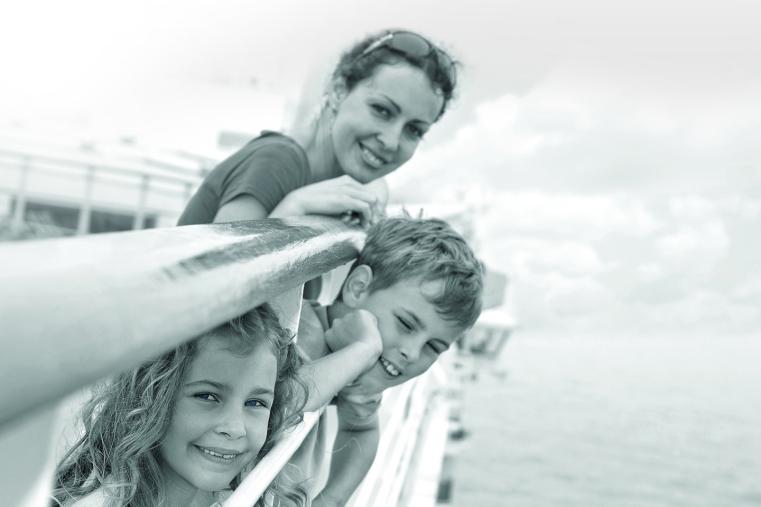 Mrs. D. is a Ferry passenger who lives in Washington D.C. When possible, she brings her family on the ferry to visit Grandma in Cape May. During those trips, her young son A.D. became increasingly intrigued with everything Ferry. We think you'll agree this is one of those "Connections That Move You" stories worth sharing!
---
A Real Ferry Fan 

This week, Mrs. D. sent us an email about her son: 



"He has learned about all of the boats, their histories, schedules, etc. He watches Youtube videos of the ferry as well as the PBS special from a couple of years ago. During a time when school was closed and our community will have virtual school only in the Fall, the CMLF has been a god send to us in keeping him engaged, interested, learning about anything!"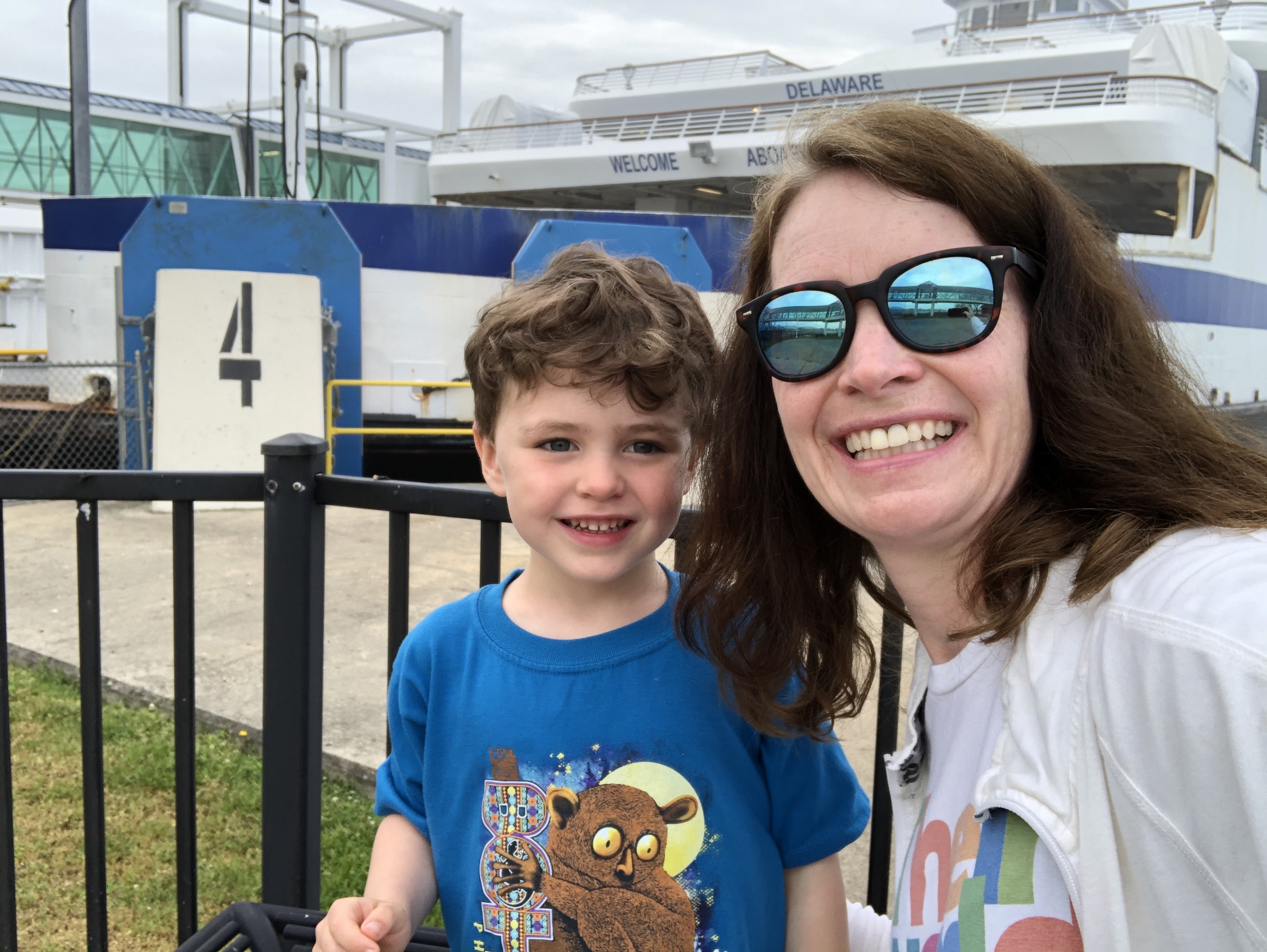 When we called Mrs. D. to learn more, A.D's  ferry enthusiasm was obvious. He reminded his mother of key facts, named On the Rocks as where he meets his Grandmother for picnics, and discussed boat operations. 



Lessons on the Water

Not a teacher by trade, Mrs. D. realized A.D.s interest in the ferry was a good hook for working on lessons in science, math, and reading. Here are just a few of her lesson plans:

 

1. Using the signs around the ferry property to practice letters, numbers and reading. This was an especially good way to pass the time while waiting in line to board the ferry--we'd use the numbers on the license plates to practice large numbers. We'd also play "Eye-Spy" with the license plates and other items around the ferry terminal. 

 

2. After having a conversation with one of the police officers on the Cape May side about the Captains having the discretion to wait for late passengers (within a span of 8 minutes from the scheduled departure time) we used that conversation to begin to try to teach him about time. We used this conversation PLUS the ferry schedule on the website to identify time on an old kindergarten classroom clock we have at home. He started to learn how to manipulate the clock hands to create the time that matched the ferry departures and arrivals. 

 

3. We used the story of the sinking of the Twin Capes to learn about underwater marine habitats that can be created from sunk ships. We also learned about jellyfish and dolphins since we see the dolphins in the water frequently and have seen jellyfish on the beach by the Cape May terminal. 

 

4. After seeing the ramp up close, we used our memories to build our own ramp of popsicle sticks and yarn to mimic the ferry ramp. We also learned about pulley systems based on how we saw the ramp operate.

 

5. We learned about Osprey birds after passing by the nest on the Lewes side terminal.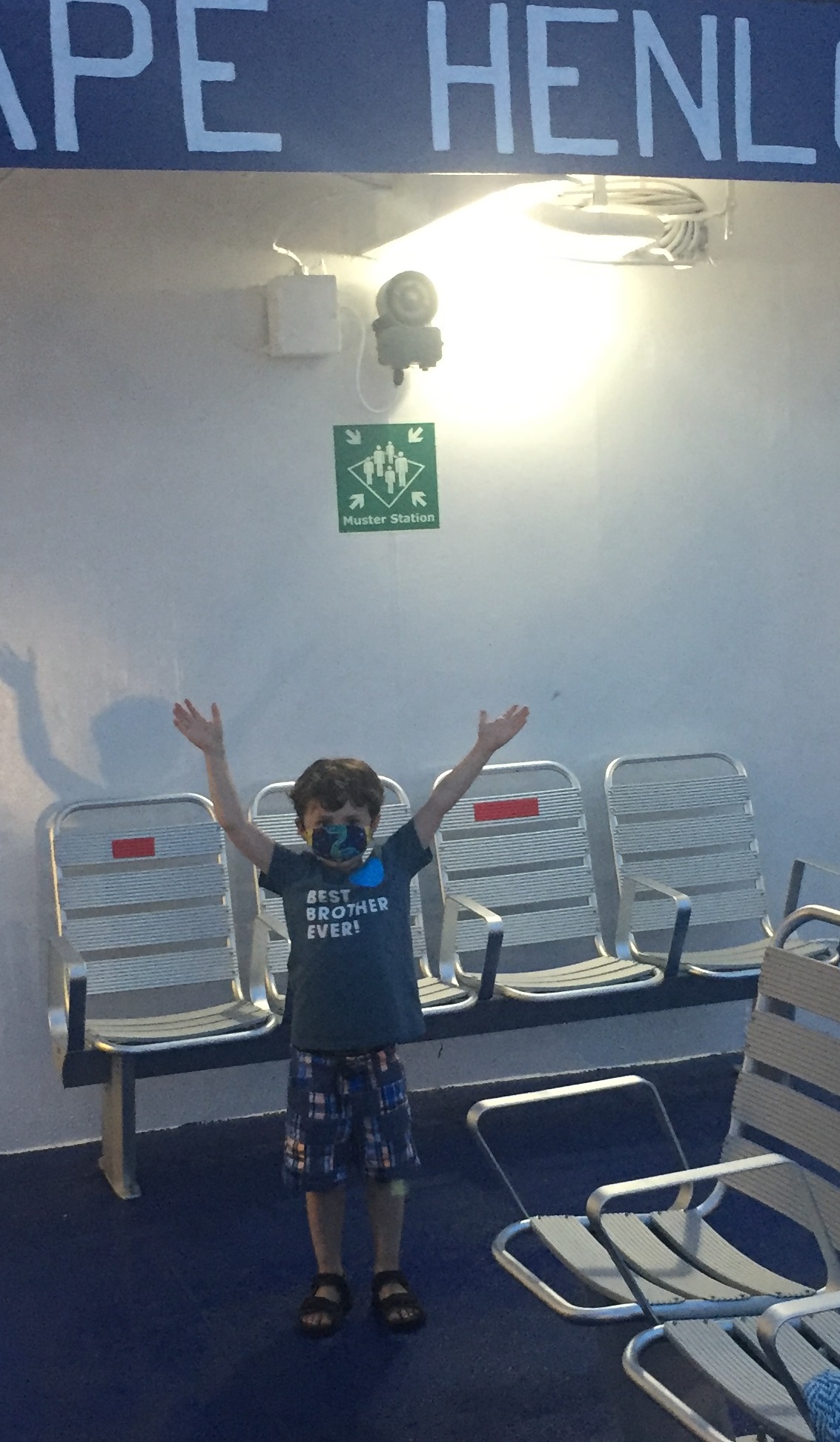 The Birthday Wish

A.D. turned 5 yesterday. When asked what he wanted for his special day, he consistently told his mom he wanted to ride the ferry, so Mrs. D. asked us if anything special could be done.



"His grandmother is going to meet us at the ferry terminal to do a socially distanced picnic at the terminal to celebrate him! It's a lot of traveling for us in one day from DC but he has repeatedly said this is the only thing he wants to do for his birthday." 

 

How We Responded

Thank you for reaching out, and thank you so much for the kind words. We're so glad that your son is interested and that in some small way, the Ferry helped keep him engaged with learning!



We'd be happy to do something special for your son for his birthday! Our crew can make an announcement for him over the PA, and we can put together a little bag of Ferry goodies for him. There may be a few other things we can do as well, but we'd need to confirm with the crew on the particular departure you'll be boarding. On that note, when you do book your travel, please shoot us a note with your departure information so we can make the arrangements.



Sincerely,

Your Ferry Marketing & Customer Service Teams



And it happened!

First, when the D. family car came through the tolls, the Toll Operator wished A.D. a Happy Birthday and called him a VIP, getting A.D. to grin from ear to ear. Then, when on board had it not been COVID times, he may have been invited to the Bridge, but COVID protocols don't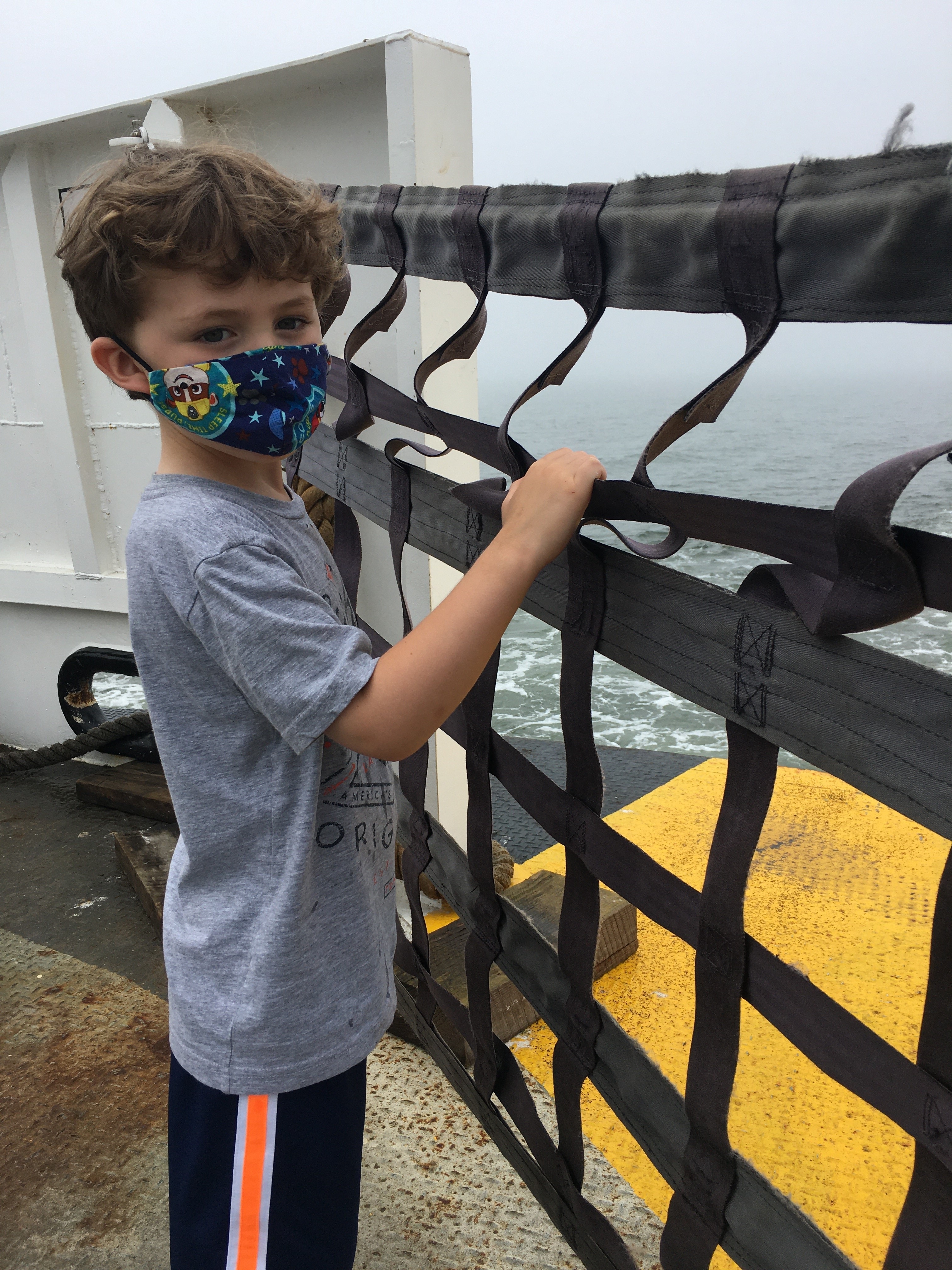 allow that at this time so Captain Palmer came down! She met A.D. and his mom on the car deck to hand deliver the goody bag including a new CMLF face mask that he's now proudly wearing at home.  



Kudos Team!

Mrs. D. words say it best:



"What a great group of people you all have there... I know I mentioned this in my previous communication, but the ferry has brought this kid SO MUCH joy during what has been a hard time for everyone. It's kept him engaged ... and it's even gotten him to be braver about swimming in the ocean. Everything seems to go back to the ferry for us. Your team at the terminals on our various visits have been so wonderful to him -- from the police officers, to the ticket counter to the maintenance crew on the boat. You all have really made a difference in our lives this summer ... I can't thank you enough or making this day so special. We are truly so grateful!"

 
---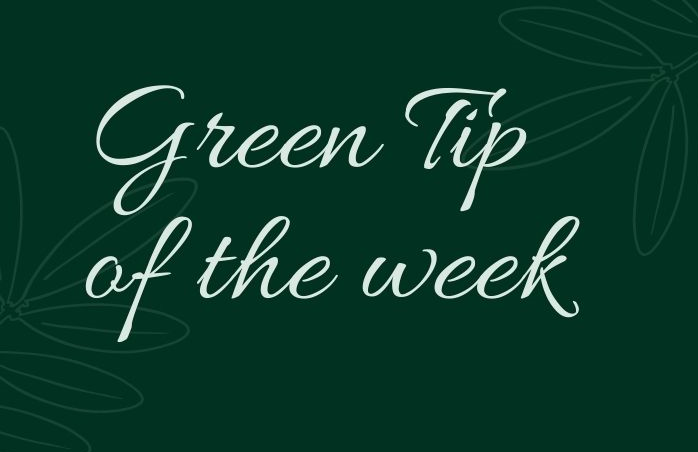 Eco-friendly Birthdays.
 Here are  ideas for making any birthday celebration a more eco-friendly event. Avoid plastic decorations and balloons in favor of fabric decorations that can be stored and reused each year similar to Christmas decorations. There are numerous options on
Etsy
. Forego single use plastic in favor of more sustainable options such as colorful throw-back
Melamine
, or new
Wheat Straw plates
. For party give aways, consider packets of plant seeds, or
plantable paper favors
. And, instead of gifts, ask for donations to an eco-charity.