February 28, 2020
Ferry Facts: A Bridge Quiz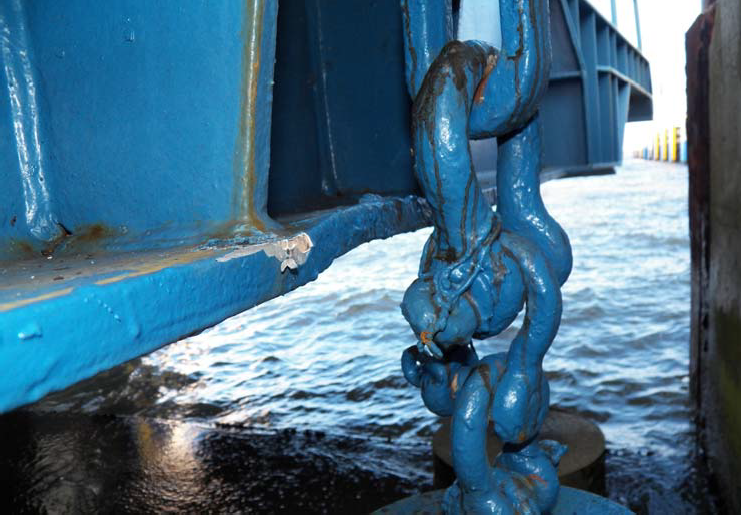 So you work at the Ferry, and bridge stuff is best kept at the Bridge, right?  Don't be so sure. Take our quick quiz below and check your answers at the bottom to see how much ferries and bridges may be aligned throughout the DRBA.
---
A DRBA/CMLF Bridge Quiz
How many bridges does the DRBA operate overall?
a. One - the Delaware Memorial Bridge
b. Two - That's why it's called a Twin Span.
c. Seven - The DMB plus 5 transfer bridges at the ferry.
d. Eighteen. Sounds like a good number.
 
What's the federal definition of a public bridge?
a.
Any platform that spans across a body of water connecting two different land masses.
b.
Any overhead spanning either a roadway or body of water that carries traffic.
c.
A 20 ft. structure including supports erected over a depression or obstruction that has a passageway to carry moving loads.
d.
A span over public property that allows foot or vehicle traffic to move from one connection point to another where they would not be able to traverse otherwise.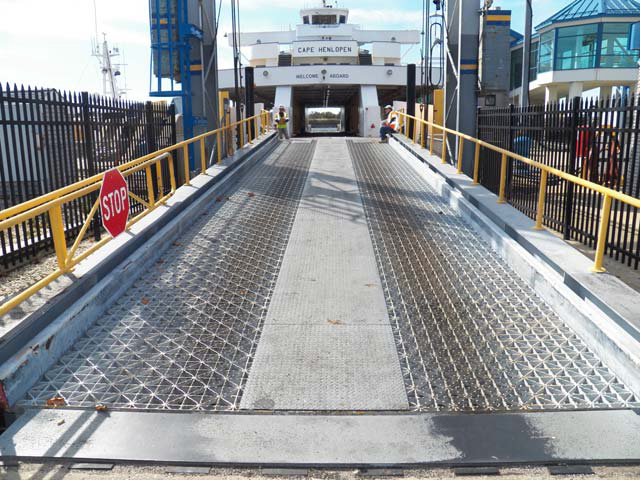 How old are the Ferry's current transfer bridges?
a.
56 Years Old. They are original to when the Ferry started in 1964.
b.
45 Years Old. They were built in 1975.
c.
35 Years Old. They were built when the Lewes Terminal opened in 1985.
d.
20 Years Old. They were built in May 2000 with the skywalk renovations.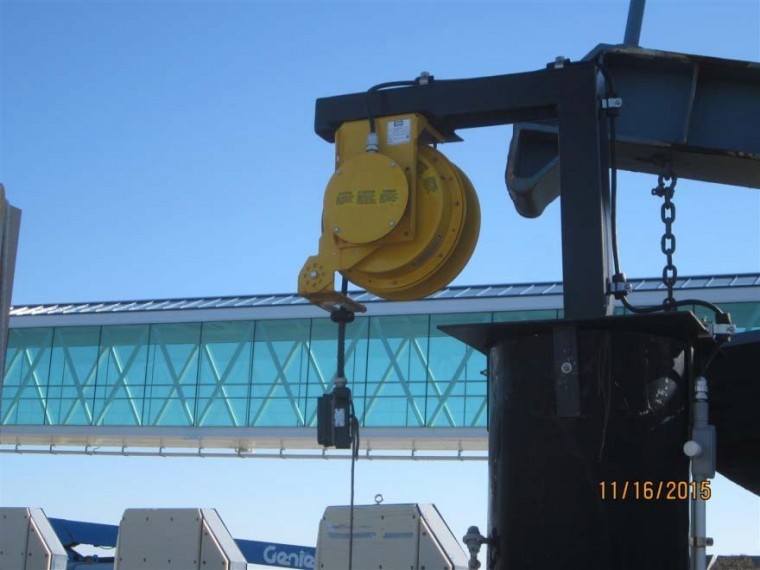 How many bridges are operated by the DRBA at the Ferry?
a.
Five. We call them loading ramps.
b.
Six. We also operate a public bridge.
c.
Seven. The transfer bridges plus the skywalks at each terminal.
d.
Eight. The transfer bridges plus the 3 ferry car decks.
And in Answer to Some of Your Questions
Q1: When will the loading ramp replacement project begin?
It already has with shop drawings. Next, the bridges will be fabricated and shipped to the Ferry for installation from cranes on land. 
Q2: But when will it physically begin on site?
It will start in the summer with Slip #3 in Cape May. All three bridges in Cape May will be completed before the team moves to Lewes. The project is projected to be completed by November 2020. We're still waiting for a final timeline from the contractor. 
Q3: How long will each bridge installation take?
30 days once all material is received and the cranes are in place. 
Q4: Why are you starting with Slip 3 as 1 & 2 are more critical to daily operations?
We're starting with Slip 3 because it isn't as critical and we can test installation assumptions. 
---
Answers: 1-d: In addition to the DMB, The DRBA operates bridges over I-295 and  New Castle Avenue among others. 2-c: Public bridges are at least 20 ft. long and can include pipes lying on the ground that help move water over a depression in the earth. 3-b: The bridges were completed before the Lewes Terminal with slips 1 and 2 in Cape May first replaced in 1975. 4-b: In addition to the 5 transfer bridges, the Ferry is responsible for the maintenance of the Freeman Highway Bridge that spans the Lewes and Rehoboth Canal.