July 3, 2020
Ferry Facts: Celebrating 56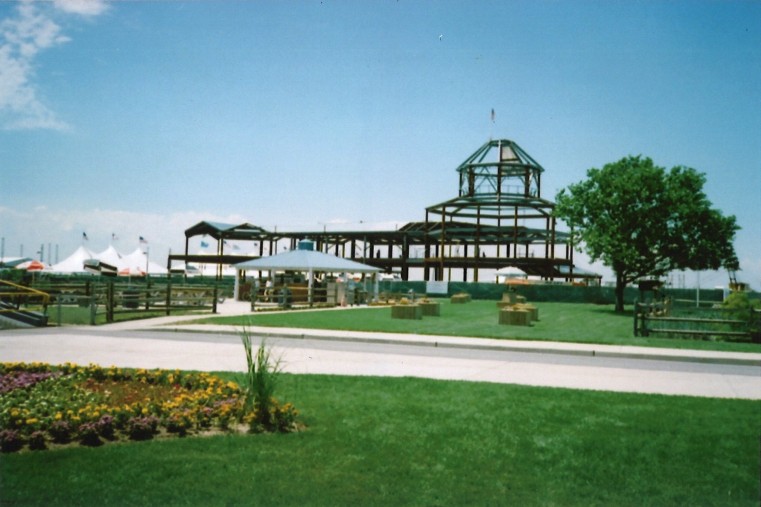 Happy Birthday to Us!
On July 1, 2020 the Cape May-Lewes Ferry turned 56 years old. There have been many milestones along the way. Here's a short stroll down maritime memory lane to remember a few of the more fun moments in our history.
---
Above 2000:
Framing of the new Cape May terminal.
 Before the building was constructed 20 years ago, and opened Memorial Day 2001, a million-gallon fuel tank sat on the site marring one of the best views on the Delaware Bay. 
July 1994: 30th Anniversary. 
The event was
celebrated with the return to service of an entirely upgraded M/V Delaware. Below both senior and junior TJ Murray ride the Delaware on her first day of sailing after the shipyard renovation. Part of an early five-year master plan, the renovation marked the Ferry's transition from a transportation "bus terminal" concept to a more travel and hospitality bent with air conditioning and  focus on customer comforts. Notice the 30th anniversary emblem on the shirt of TJ the younger.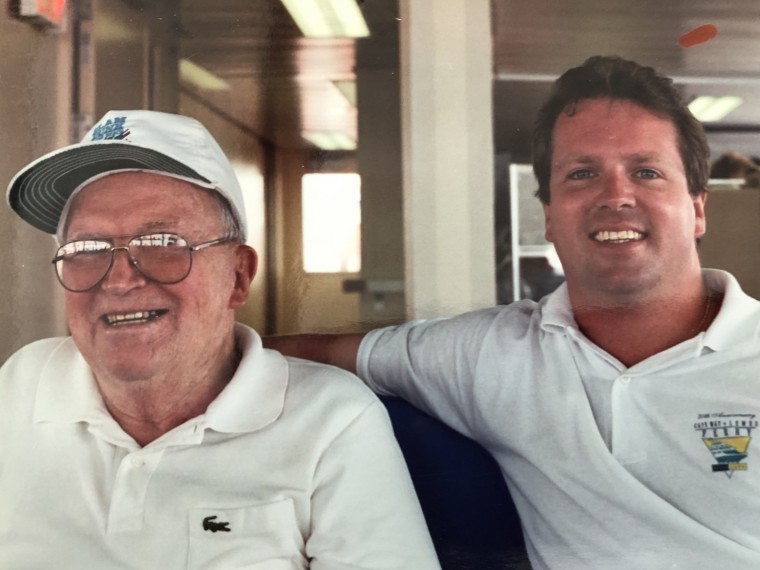 July 25, 2012
:
First live performance concert.
 The concert featured the Backstreets (now B Street Band), a Bruce Springsteen Tribute group that has become a perennial favorite ever since.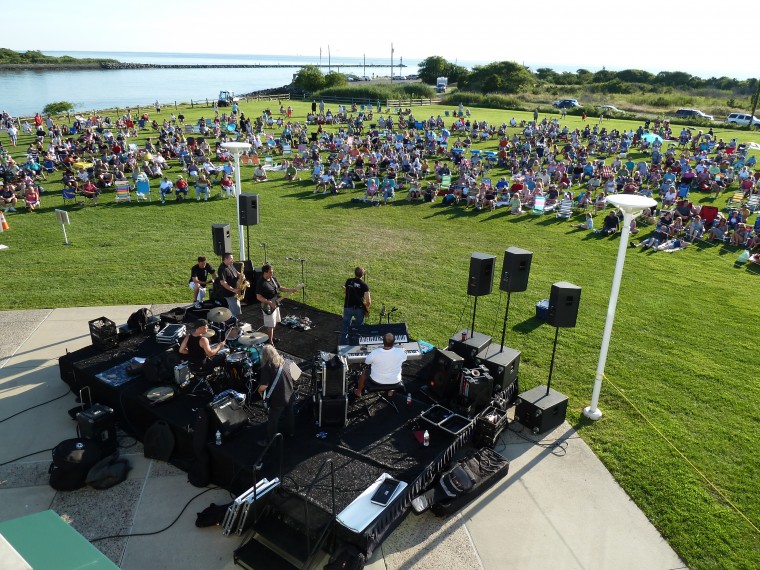 June 2, 2013:
Escape the Cape Triathlon makes its debut. 
Patterned after the Escape from Alcatraz endurance race, the event was promoted as a Leap of Faith and is the only triathlon event to start with a jump off a ferry boat. 
Memorial Day Weekend 2015
: 
Premier of Ferry Vision.
 The in-house travel channel first appeared on the boats and in terminals with 18 minutes of footage and no captions. It has grown to run up to 42 minutes with features on local tourism activities in both DE and NJ and shows in local visitor centers and on the Delafort.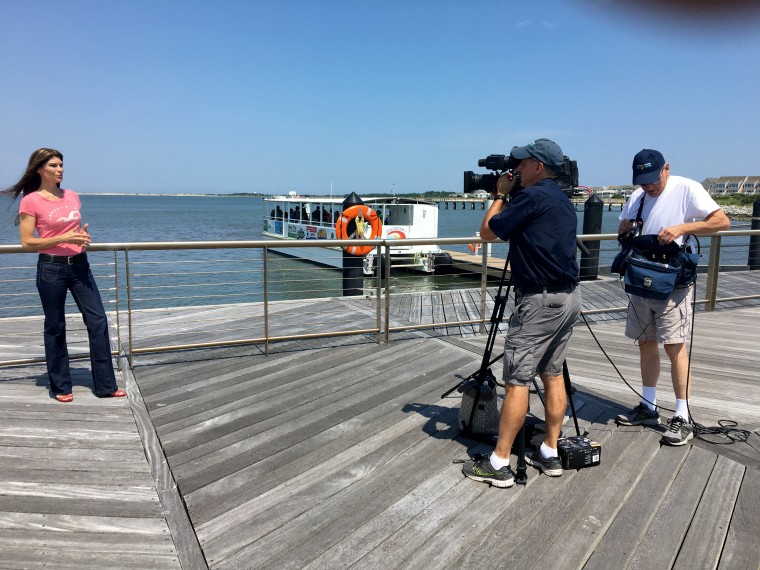 December 12, 2014:
Jumping the Shark.
This was the first time a shark rode on the Ferry instead of around it. Ok, it was a shark float returning to Florida after participating in a boat show in Atlantic City, but it was as close as most passengers ever wanted to get to a shark as they much prefer spotting dolphins and whales while on board.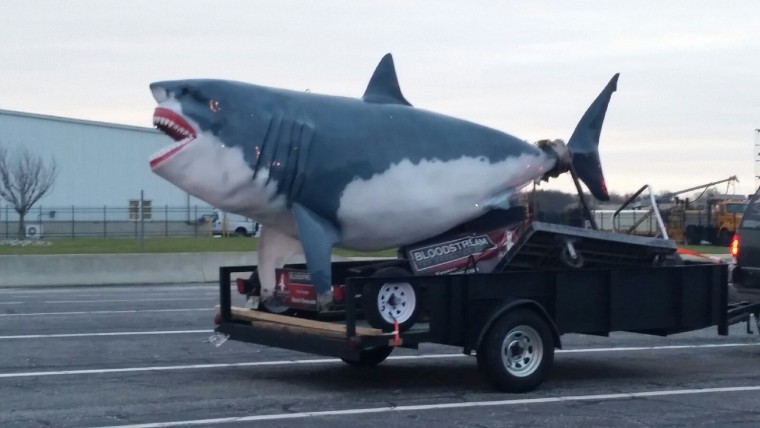 ---
What's one of your favorite Ferry milestones?  
E-mail it to Rhona Bronson
 for potential use in a future Memory Lane edition. 
---
Do you have a favorite Ferry milestone event or photo you can share? 
E-mail it Rhona Bronson
 for potential use in a future Memory Lane edition. 
Let Us Know What You Think:
Did you take our Ferry Facts reader survey yet? If you already provided feedback - thanks! We got lots of good responses that we'll report on in an upcoming edition, but before we close the survey, we'd like to give everyone some extra time to add their thoughts. Here's the
link
to the short 10-question survey that is estimated to take less than 3 minutes and is totally anonymous. 
 https://www.surveymonkey.com/r/P2NNNFD