June 4, 2021

Ferry Facts: Exit Zero Comes to North Cape May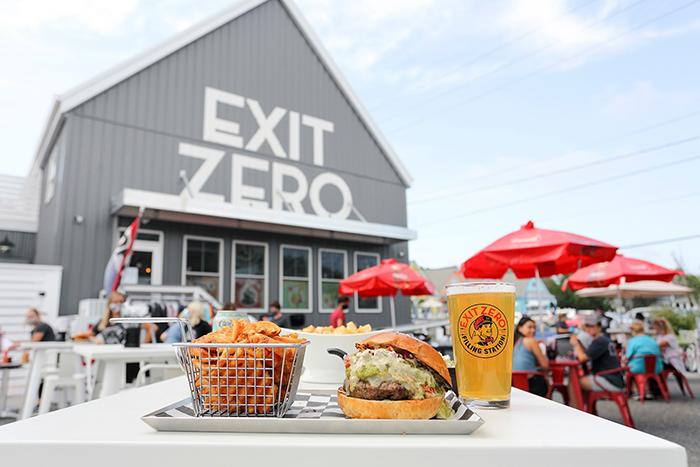 "What Exit?"
It's a question unique to New Jersey to get a sense of where something is located or where someone lives. Exit Zero has long been code also for Cape May becoming a common bumper sticker, magnet and souvenir label to display affection for the area. Now, it's come to mean even more.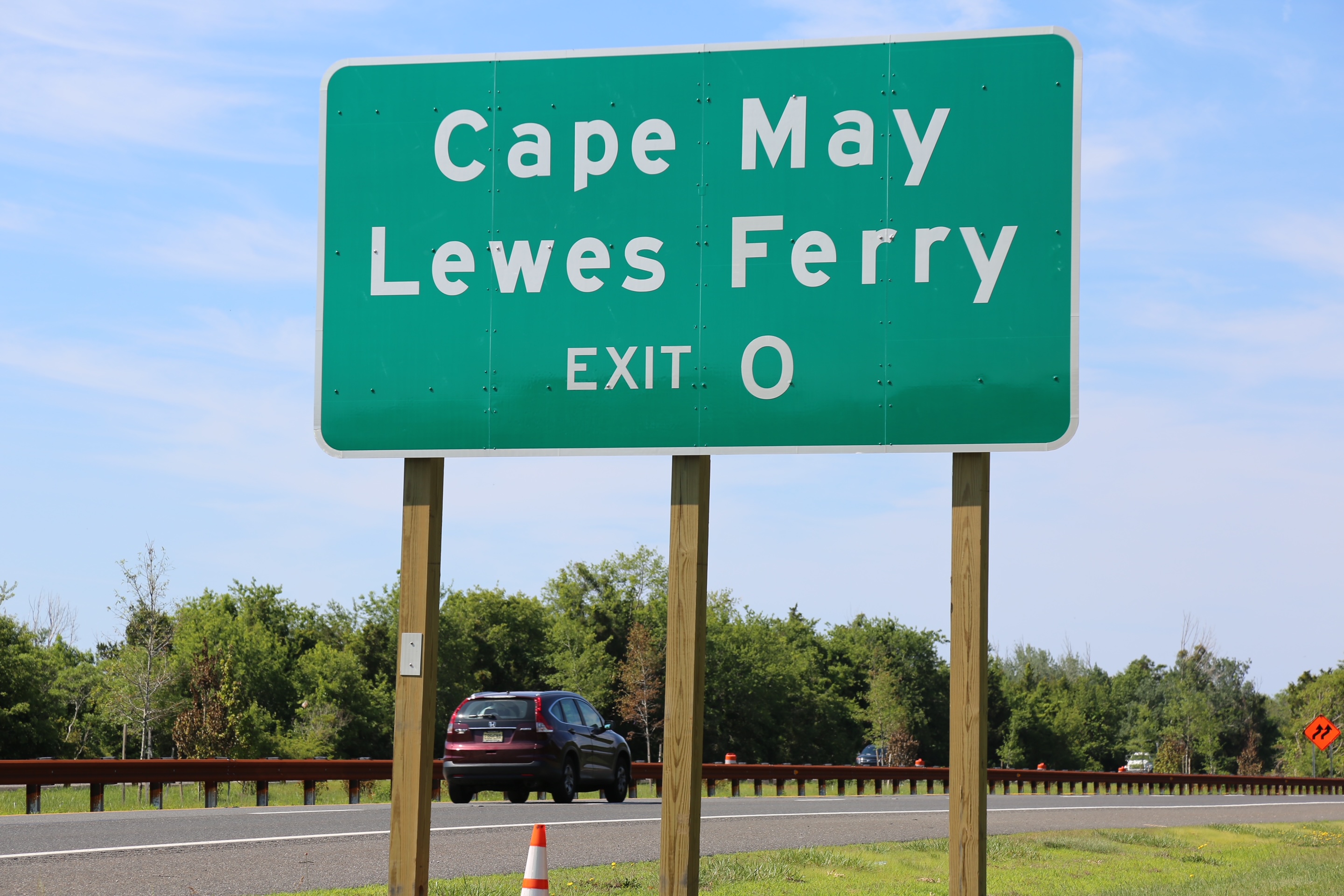 In 2003, it was a natural name for the weekly publication launched by Jack Wright, a UK magazine and newspaper editor, a few years after he came to the area from his native Scotland. The publication has been a local favorite ever since to learn about area happenings and spot neighbors in photo montages at key events.



More recently, Exit Zero became the name of an affiliated hospitality group that launched Exit Zero Filling Station in 2018 (see photo at top of the page). Now, as of this week, it is also our newest partner in providing food and hospitality services at the Cape May ferry terminal.

 

More on Exit Zero
Ferry Park Named
The formal agreement between the Exit Zero group and the DRBA is officially between Ferry Park, LLC and the DRBA, reflecting that our large Ferry Green -- being renamed Ferry Park -- is a key component of the partnership. There are plans for its evolution into a tourism attraction in and of itself, or as the proposal notes, "changing the site from a way-station to a destination."



Similar to Spruce Street Harbor Park on the Delaware River Waterfront in Philadelphia, Ferry Park is expected to sport hammocks, special environmentally sensitive landscaping, and seasonal events. The picture below from Harbor Park was in the Exit Zero proposal as part of what inspired them about the potentia for our site.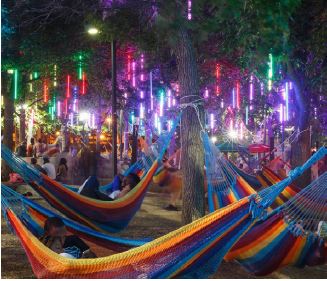 Similar to past years, the new Ferry Park will continue to be the host site for Wednesday concerts with Exit Zero taking over the partnership with the Township of Lower. In addition, live music will continue to be offered during the week on the outside patios.
Building on Success
The decision to outsource concessions at the Cape May Terminal was, in part, based on the success of Grain at the Lewes Terminal. Even during COVID, Grain was able to operate in the black, gain a loyal local following, and double revenue from when the DRBA ran the Lewes food site. Grain's success was partially due to the abundant outside seating, but also their flexibility to adapt. They extended their hours past normal terminal operating hours, added two daily meals -- brunch and dinner served after the last ferry left -- and implemented remote QR payment systems both on the lawn and in the terminal.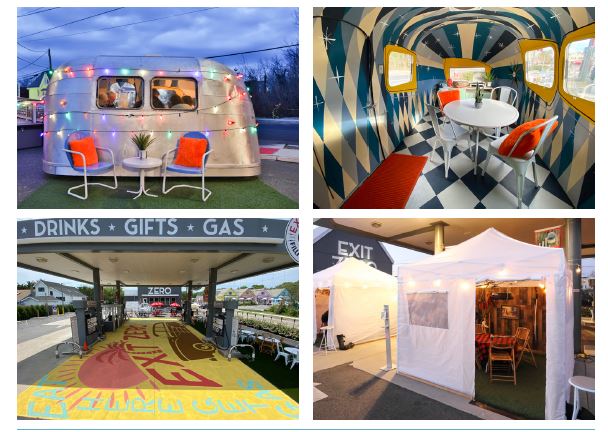 Exit Zero was equally adept at pivoting during COVID, demonstrating an ability to grow business and revenue even in the worst of times. At their 10 Sunset Boulevard location in Cape May, they reimagined outside space into a Tiki Bar, created a tented Christmas Village for retail sales in 2020, and converted two derelict camper vans into an outdoor bar, food truck, and private dining space. They also provided strong social media support to keep their brands front of mind throughout the height of COVID.



Similar to its current operations at the Exit Zero Filling Station in Cape May, the Ferry Park terminal operations are expected to be from 3PM-9PM weekdays, and 12PM-9PM on the weekends, also extending the time people can enjoy the Ferry campus after the last departure. They've already supplemented current food offerings with an on site food truck, and implemented QR code ordering and payment systems to alleviate the need for more staff during this period of national hiring challenges. 
Future Plans
Unlike Grain, which was able to complete construction of the redesigned space during the winter months prior to its opening in 2019, the Cape May operations are being launched using existing facilities. The agreement was fully signed in May 2020, after an internal team reviewed five different proposals.  Although each proposal was  strong, the concepts submitted for Ferry Park along with a $2 million commitment to renovate the area within the next three years secured the contract for Exit Zero.



Future plans include a rebranded year-round  Grab 'n Go tentatively titled NoCa (for North Cape May) that will feature locally roasted coffees. The Sunset Lounge is planned to be redesigned as a higher end seafood restaurant, and the downstairs back salon will also be converted into an indoor, year-round, sit-down restaurant.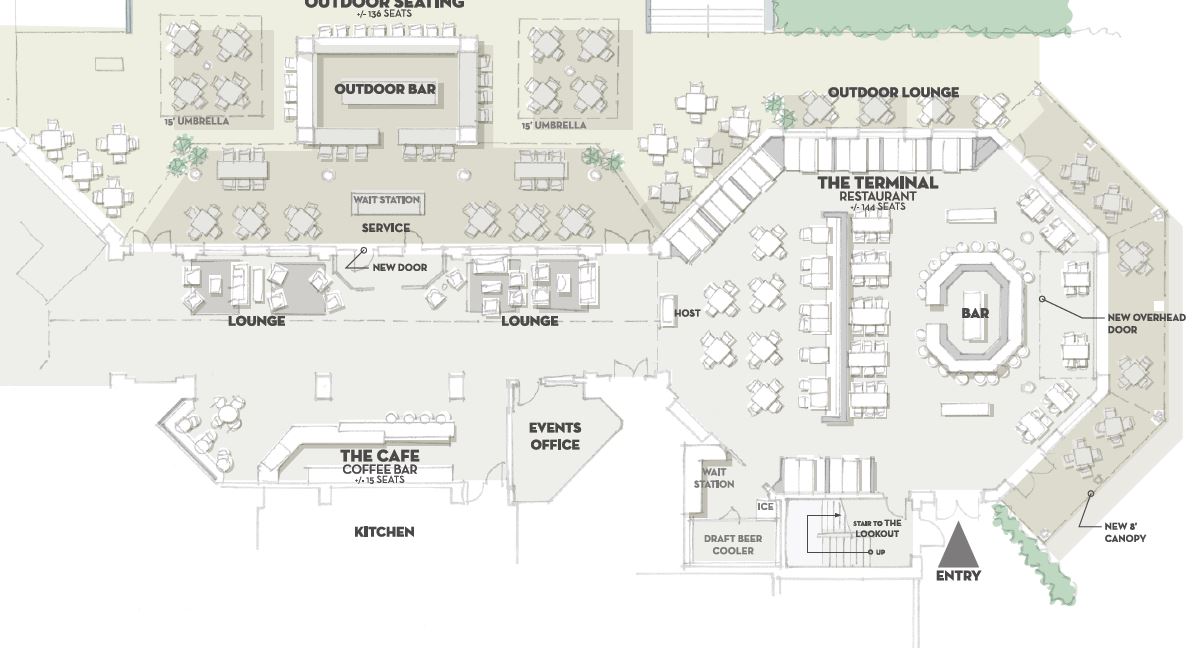 "It's a win-win-win," stated Shaun O'Brien, CMLF Superintendent of Food & Retail Services. "The first win is for our customers who get a unique shore culinary experience. The second win is for Exit Zero, which gets to extend its brand throughout Cape May. The third win is for the CMLF team who now not only can welcome aboard even happier guests, but concentrate on providing the best service available while sailing across the bay."
---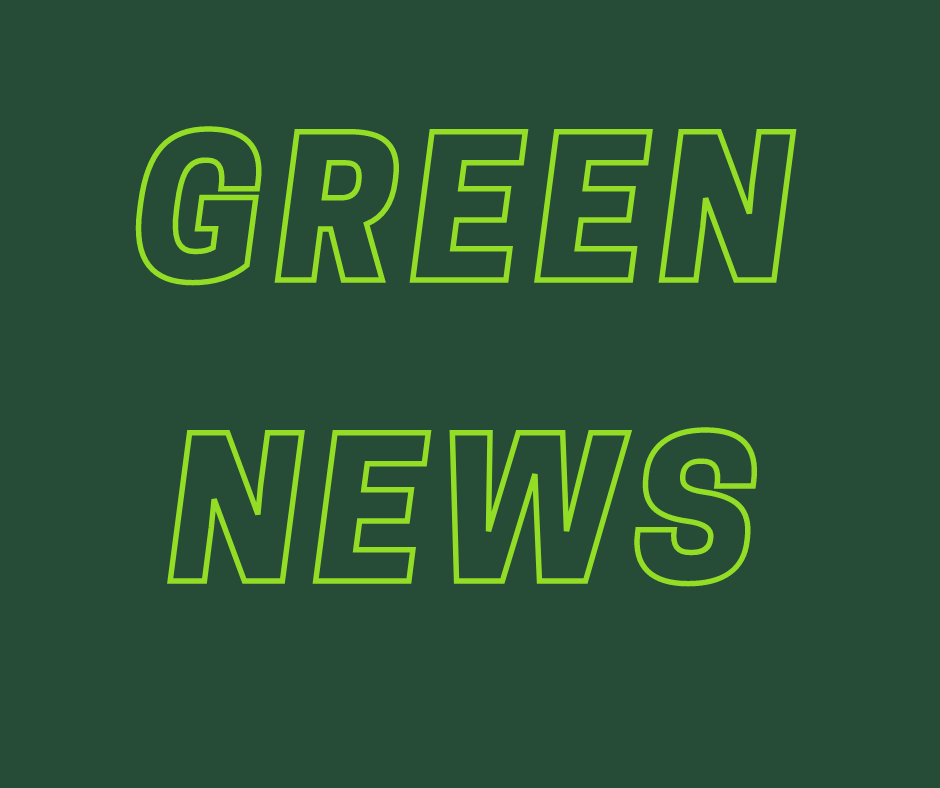 What is Net Zero? 
It's common in environmental talks to hear about Net Zero in emissions, but what does that really mean? It's more than just neutralizing carbon emissions and includes all greenhouse gasses (GHG) -- methane, nitrous oxide and other gasses. The World
Resources Institute
notes a desired timeline to reach net carbon neutrality by mid-century (2045-2050), and complete GHG neutrality from 2060-2070. Carbon is considered easier to tackle than methane, for instance, which results from agricultural work. Full neutrality is only considered possible with a three-pronged approach when governmental policies, tech innovations and general human behavior are intertwined. Assuming that humans will always create some level of emissions, the goal is to minimize human emissions, but also institute policies and find ways to remove an equal amount of ongoing emissions through tech. That's the true neutrality.