March 20, 2020
Ferry Facts: In the Face of Covid-19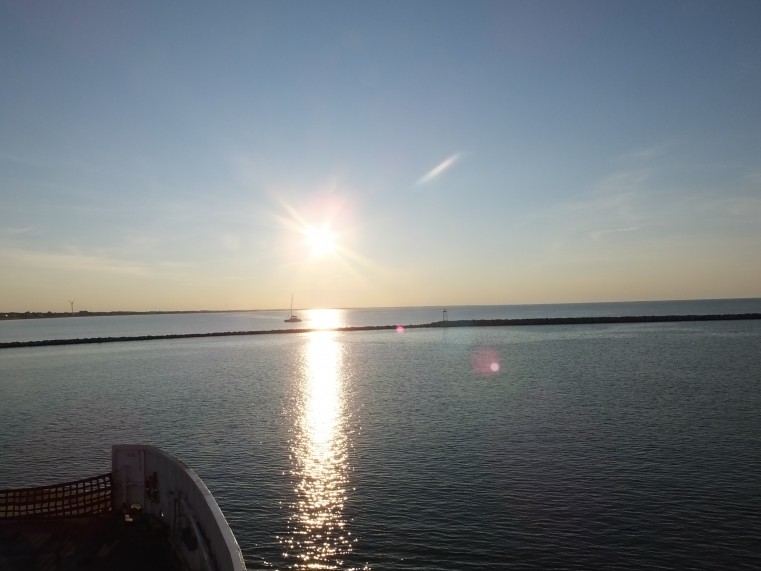 It has been a stressful week for everyone. I want to start by congratulating everyone on the great teamwork and agile reponsiveness to an ever-changing situation. By mid-week, the first cases of Covid-19 had been reported in our home port counties of Sussex and Cape May, but we had been proactive in setting up safe-guards (including social distancing - remember stay 6' apart!) and implementing protocols in virtually every aspect of our business (sanitizing, vehicles-only, physical barriers, telework,etc.)
In times like these, we all desperately need a respite from the seemingly never-ending bad news to see potential silver linings. In that spirit, this week's newsletter is dedicated to three things that went right.
1. Welcome Home Cape Henlopen!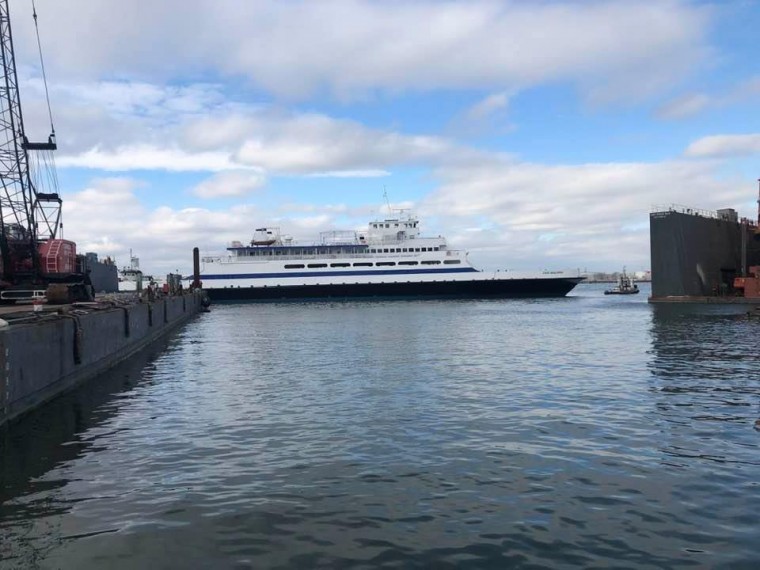 On Tuesday, a team drove up to Staten Island to bring the MV/CH home. They prepacked meals and stayed as self-contained as possible to get to the ship. She departed on Wednesday evening and returned home to Cape May on Thursday.  She is primed and painted from bow to stern and looks "Simply Marvelous." Based on the great pictures sent back on daily reports by Assistant Port Engineer Michael Lynch and Port Engineer Jeff Robert, and the "coming home" photos taken by Captain Vance, we are hoping to put together a collage of how a boat transforms from tired to ready to sail in top form for the season.
2. Looking for Rainbows
DIgital Marketing Manager Andrew Baird created a post on St. Patrick's Day that captured some postitive vibes for our customers and fans during this otherwise sobering national crisis. It's so important to be uplifting for each other in times like these, and we received a lot of thank-you comments and positive feedback from this post. If you have any great photos from past voyages, please send them to [email protected] so we can share thoughts that remind us of the soon-to-be-better again times ahead.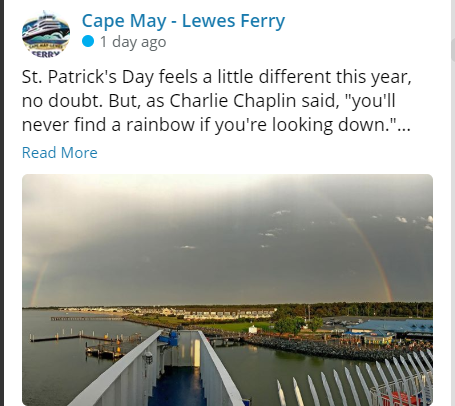 3. Our Mission
Earlier in the week, we sent out an update letter to all customers advising them of new safety protocols and social distancing procedures.  As part of the messaging, we created the graphic Why We Sail below. We recognize that people still need to get places and are stressed enough while trying to get to the people they love. As long as we feel it is safe to do so, our goal is to assist them to get where they're going, which includes letting them take a breather and get off the roads a bit while staying self-contained in their cars.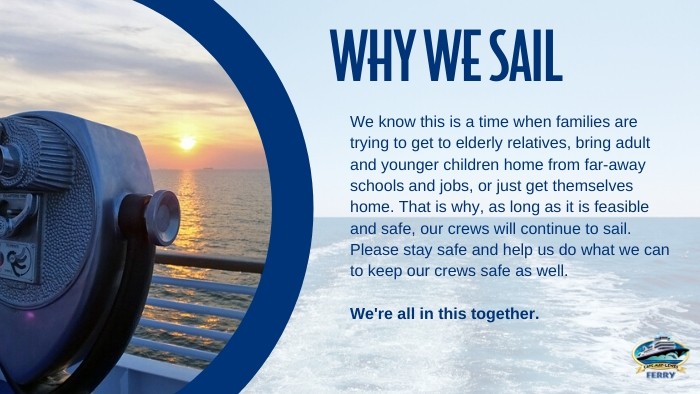 We're not trying to sugar coat this, but we are trying to stay focused on what we can do or say that lifts people's spirits and celebrates teamwork.  So, if you see a bright spot worth a call-out, share it with us. We all need good news.
Again, my personal thank you to everyone for staying calm, pulling together, and being flexible in designing new solutions to problems we never would have imagined facing.