November 20, 2020
Ferry Facts: Giving Thanks
This edition is an open  letter to all Ferry employees from Director of Ferry Operations Heath Gehrke.
Giving Thanks
To All Hands: As we approach this year's Thanksgiving, it's clear it will be a very different holiday for all of us and those we serve. This has been one of the most collectively challenging years due to the pandemic, yet we still have much for which we can all be thankful. Throughout it all, we kept the service going, we took care of each other, and I have no doubt we will keep doing so as this is part of the - Connections That Move You - ethos of the DRBA. Although it's sometimes hard to remember the good things that happened in the midst of the challenges, please join me in reviewing some of the amazing efforts that went right, and some of the promising projects and efforts we can look forward to in 2021.
---
Looking Back
Here's a short list of some of the positive things that happened this year:
Essential Service Designation  
We were deemed an essential service by the Governors of both states, but staying in operation was no small feat. Our ability to provide much needed transportation service was appreciated by so many of our customers and is a tribute to all hands who quickly identified steps to control/mitigate the spread, implemented those steps, and carried out effective communication to staff and guests throughout.
Promotions
We were all proud when Captain Sharon Urban was promoted to become the first permanent female captain in our history, and Captain Melissa Velli was not far behind. While we wished farewell to long-time veterans Captains Vance, Napoleon, Cluff and Brown, we also welcomed Pilots Harkin and Burke to their new permanent positions, as well as several well-deserved Able-Bodied Seamen promotions.
Grain Launch
With great success, we welcomed Grain On The Rocks as the local operator of the Lewes bar and grill.  The restaurant opened on time for the season. Helped by its plentiful outdoor spaces when outdoor eating was the only real option for everyone, it experienced a 53% growth in sales despite the pandemic.
Dry Dockings
This year we completed not one, but two dry-dockings of both the MVCH and MVDE. Even more impressive, both were done on time and on budget - a huge accomplishment for Port Engineer Jeff Robert, Assistant Port Engineer Mike Lynch and their entire team.
Environmental Excellence 
After much work and planning on multiple environmental improvement projects, the Ferry was recognized by the Chamber of Commerce of Greater Cape May and the NJ Clean Communities Council with 2020 Environmental Awards. This honor is due in no small part to work by the EHS and Maintenance teams as well as Ferry Food & Retail and Operations teams who kept Green improvements front of mind.
Economic Impact Study  
Throughout 2020, The Ferry marketing team worked with an outside economics consulting group to determine the Ferry's impact on the local region. The resulting report, still being analyzed by Senior Leaders, was named The Power of Twenty as initial results indicate a $20 return to DE and NJ local economies for every $1 the DRBA invests in this system. We hope to have more to share with everyone soon.
E-commerce
When our gift shops and terminals closed due to COVID, a joint team of Marketing and Food & Retail worked to test a new Shopify e-commerce site. The Shopify e-commerce site is now being expanded for Black Friday and the Holiday shopping season so Ferry fans can continue to buy gifts for loved ones even while home. To date, we've received more than 50 orders with some coming from as far as Florida, California and the United Kingdom!
Looking Forward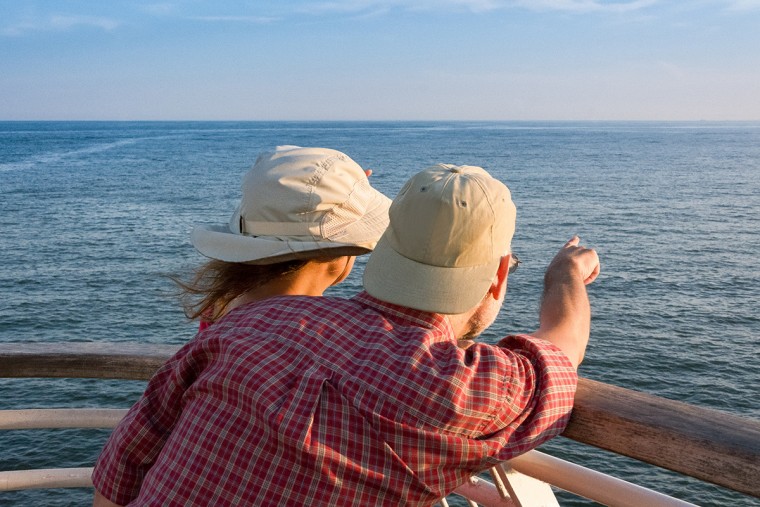 Even before COVID vaccines were making headlines this month, we were plannning for rebuilding ridership and service improvements. Here are a few things on our horizon:
Repowering Projects 
The engineering team is now engaged in the largest shipyard contract we've had in decades for the repowering and renovation of the MVNJ. This project, valued at some $21 million, is partially offset by FTA grants. It will take approximately 6 months and is likely to be the last major renovation of her service life. In addition, Shaun O'Brien is working with the team to build a new galley configuration that will consolidate retail and food operations and provide a modern space for customers to easily find items for sale.
Waterfront Renovations 
Major renovations are on tap for both our waterfronts including updates to extend the service life of all our transfer bridges, replacing fenders, and work on a monopile in Lewes.
Utility Corridors
As part of the master plan completed in 2016, work will begin on replacing the "spahghetti-like" utility services on both sides with consolidated utility corridors that will allow for more organized servicing and repair of gas, water, sewer, and electric services. The corridors will  also increase our capacity to provide utilities support for new initiatives outlined in the master plan from expanded outdoor event spaces to renovated facilities, and potentially new hospitality services.
Webchat 
After two years in planning and development, 2021 will be the year we add webchat communications to our Customer Service answering capabilities. Customers will be able to pose questions directly on CMLF.com, which will be forwarded to the call center for online engagement.
New Boats
In perhaps what is the most exciting project to me -- we have awarded a contract to naval architects Elliot Bay Design Group to start exploring options for new boats. This will not be a quick process, but rather a deliberate, well-thought-out plan with input from a multitude of stakeholders. It will set the path for the ferry fleet of the the future for many years to come.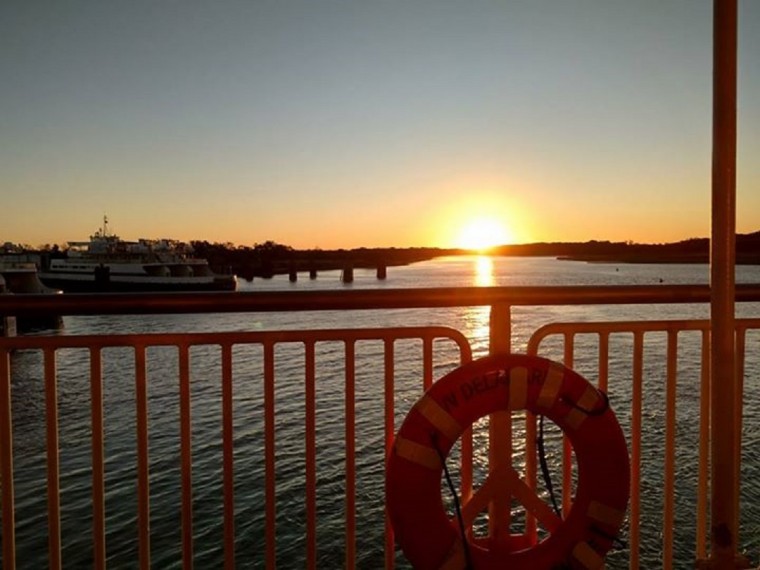 ---
Thanks to those of you who are on watch or duty over the holiday next week.  Be safe - take precautions to protect yourselves and your family from the virus.  We believe the end is in sight, or as one person on the television said -- "It's a long tunnel, but there is a light at the end of it."  Here's wishing that all of us have a very blessed and well-deserved Thanksgiving no matter how or when you celebrate it this year. I count myself personally blessed to have such a good team of hard-working, professional shipmates, and I am eternally thankful for all you do for the Ferry and for the DRBA.