February 14, 2020
Ferry Facts: It's Ferry Romantic!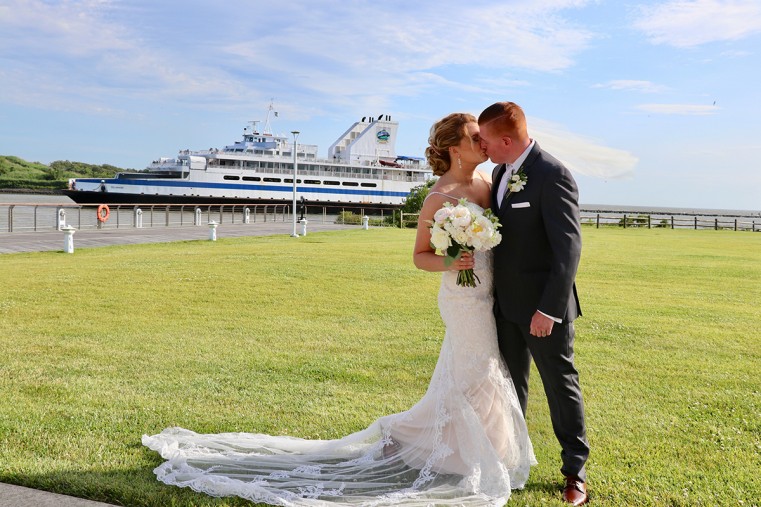 Happy Valentine's Day! 
In honor of the day, we're dedicating this week's edition of Ferry Facts to Romance. If you think Ferry Operations is only about the romance of the sea, then you haven't taken a moment to stop and smell the roses -- at the many weddings and romance-related events held each year at the terminals, on the lawns, and boardwalks surrounding our facilities. Every year, the Ferry gets more attention as a special place for a milestone event. In 2019, it was recognized by YourTango.com, a web site dedicated to love and parenting topics, as One of the 40 Most Unique Wedding Venues Around the U.S. Here's some more wedding info you might find surprising:
---
Romantic Themes
Most weddings have color schemes, but it's not uncommon for weddings and romantic events at the Ferry to also have special themes. Here are a few that Sandy Daniels, our Catering & Events Manager, has witnessed in the last few years. 
A Rocky Wedding. The bride and groom enjoyed their first dance to the Rocky movie theme and came into the room with boxing gloves. 
Pop-Up Wedding.  Pop-up beer gardens have become a thing lately, but one couple at the Ferry created a pop-up wedding. Guests thought they were coming to a baby naming party, and a half-hour into the event the bride and groom switched it into a wedding ceremony.  
Clambake Rehearsal. The Sunset Lounge was turned into a red checkered tablecloth event replete with buckets of clams and lobsters for one special rehearsal dinner. 
Nautical Knot Wedding. One couple took the concept of "Tying the Knot" very literally with table decorations, party favors and a ceremonial rope all adding to the theme.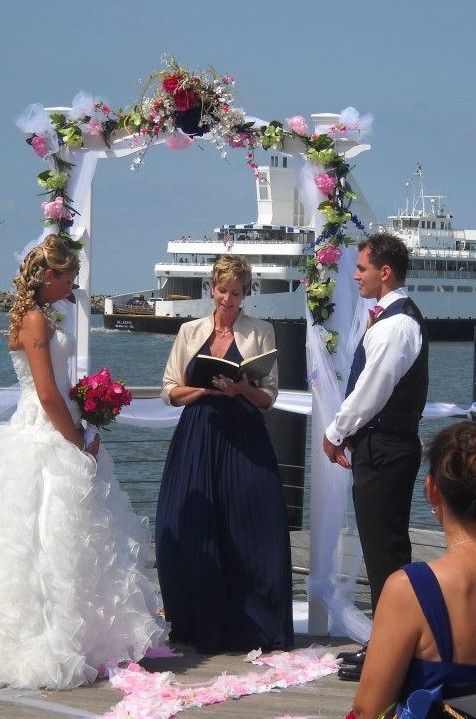 Types of Weddings
The Ferry's events team prides itself on pulling together amazing events for couples and families working with tight budgets, tight schedules and non-traditional ceremonies. The venue is particularly appealing to second marriages where couples want scaled down, informal events very different from their first marriage extravaganzas. Our sites have hosted three recent same sex couple weddings, and three 50th anniversary celebrations!
It's also not unusual in any given summer to get a few requests for on-board proposals. If Customer Service gets a heads up, the events and marine teams are notified and the captains sometimes get involved by calling the couple up to the bridge to set the stage for the big ask.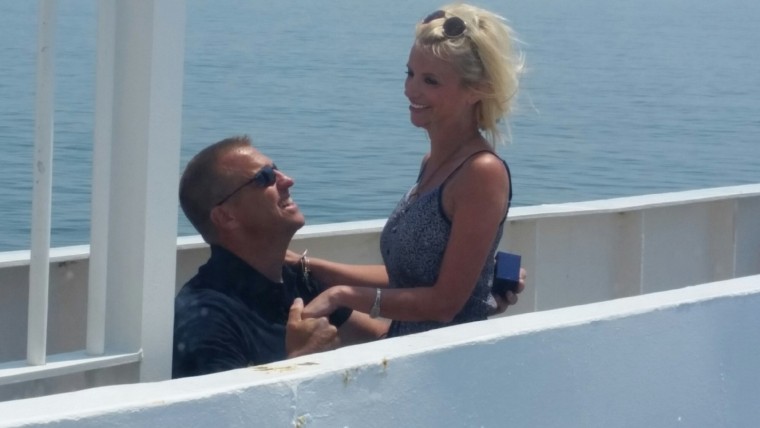 ---
Romance in the Air. It's already a strong wedding year at the Ferry with 8 weddings booked, close to the total of 9 weddings held in 2019 -- and that's not counting rehearsal, anniversary and wedding shower events.
Wedding Expo! On Sunday, April 19th, the Ferry will hold its first Wedding Expo from 12-3PM in the Cape May terminal. More than 25 vendors have been confirmed including three different musical groups. Photographers, florists, officiants, event planners and bakers are among the others signing on for the Expo. If weather permits, a sample ceremony setup and tent display is planned for the patio and outside lawn.