May 29, 2020
Ferry Facts: June Preparations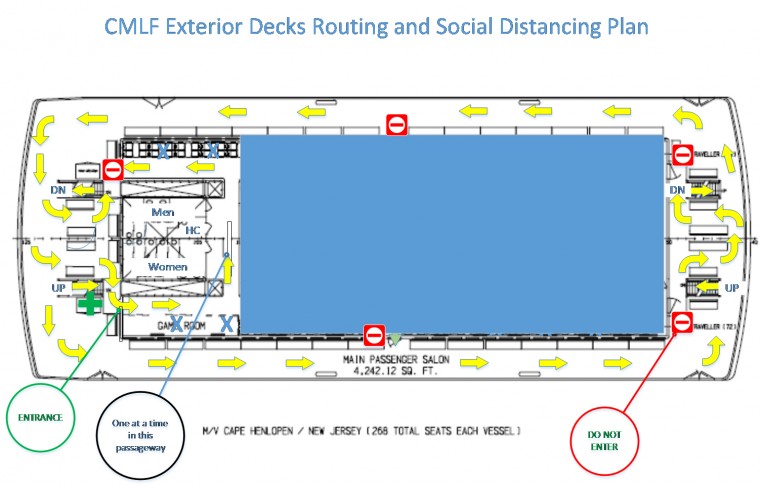 It's the last weekend in May and we're all now in preparation mode to accommodate modest phased increases in our travel services. Here are some of the changes being implemented: 
---
Outside Decks Opened
Starting today (5/29), passengers can exit their vehicles and walk the exterior desks. Masks and social distancing are required. Floor decals have been placed on the decks to help passengers understand the walking paths on the mid and upper decks including which stairwells are reserved for going up or down.
Seats have been marked off so people can easily see how far they need to sit apart and existing "quarantine pods" -- families and people who have already been traveling and quarantining together -- can sit together on deck. This is a small start to help passengers enjoy the fresh air, stretch legs and relax while en route to their final destinations.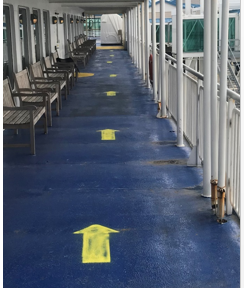 With the exception of rest rooms, the indoor salons remain off limits to all passengers at this time, as both foot and bicycle passengers are still not permitted on board. When the salons are opened similar walking patterns and floor decals have been mapped out as shown in the header image at the top of this post and below.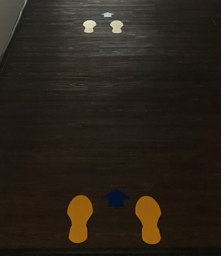 Passenger Communications
Starting June 9, a video crew will come on campus to film demonstrations of the arrows, walking directionals, and social distancing cues. The video will be edited into a series of mini-videos that can be posted on the web, social media and in e-mails to advise passengers of the procedures before they arrive on campus. Handouts in Tolls are also a helpful reminder.   
All Hands On...  Everything
As our service starts to ramp up, you may see familiar faces in different places as managers rotate into key line positions to meet short-term service needs. Marketing, Operations, and Food and Retail managers are helping man the phones and tolls to handle the four boat departure schedule in the absence of early seasonal help.

Pilot projects such as e-Commerce sales, hot dog cart food sales in the staging lanes, and new wedding web pages are also being launched to test ways of providing socially-distant services. Here's a look at the first to launch on Monday.
Weddings In the Air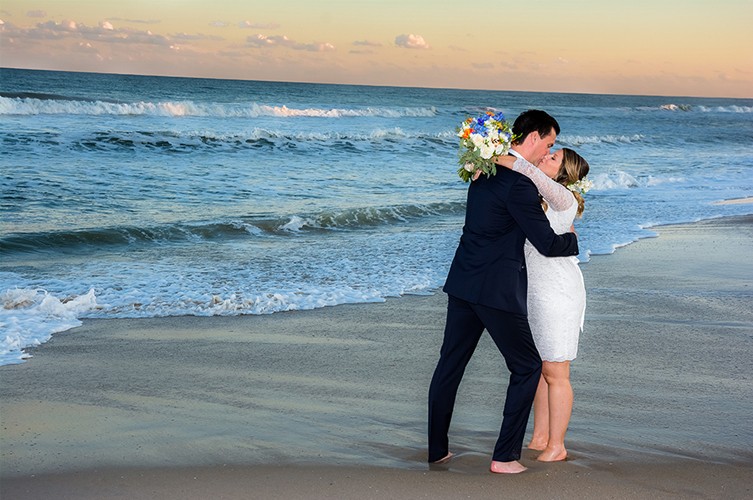 June is traditionally associated with weddings and to mark the start of the month, Marketing is working with Food & Retail to launch 
CapeMayWeddings.com
. The url directs brides and families in wedding planning mode to a dozen different pages on CMLF.com with listings of key wedding services. More than 30 vendors are participating in this free service from florists to photographers, officiants and more. 
The idea developed after the April Wedding Expo on campus had to be cancelled. Brides register on a landing page and then can choose to browse through 10 different categories of services. Each participating vendor gets a unique write-up on an appropriate service page with a picture, hyperlinks to their own digital sites, and contact info. Meanwhile, through the registration form, the site is generating lead lists that can be used by Sandy Daniels in Catering as well as other vendors for later outreach.
"It's important to look for silver linings during this pandemic," Heath stated at a recent manager's meeting, "but these types of projects may be it."  Many started as "sandbox" projects for cross-training staff, or testing new technical skills, but if successful, they may become part of how we do business in the post-COVID world.