July 30, 2021

Ferry Facts: Production Kitchen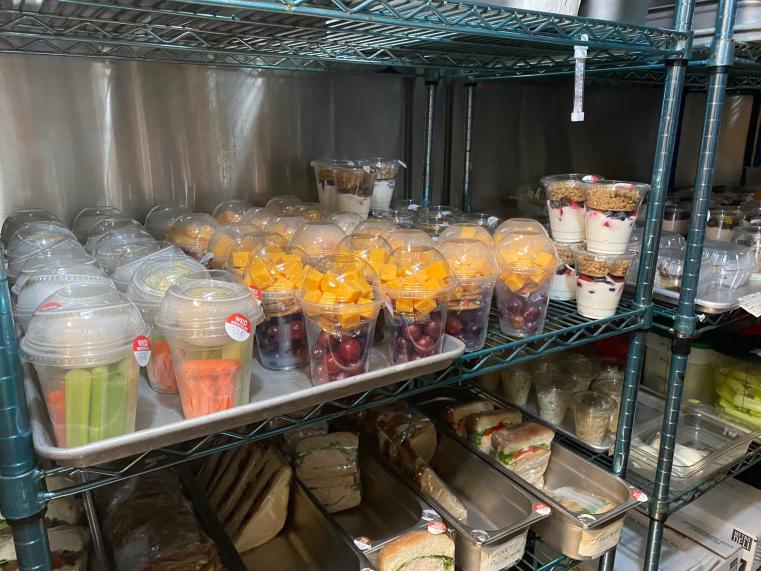 Ground Prepped for New Production Kitchen
On Monday, utility work will start for a permanent production kitchen behind the Cape May Admin building. The ground has already been prepped in the area adjacent to the warehouse where several police parking spots were located. Currently, Fabbri Builders, Inc. is securing items needed to complete the underground utility infrastructure needed to run a kitchen.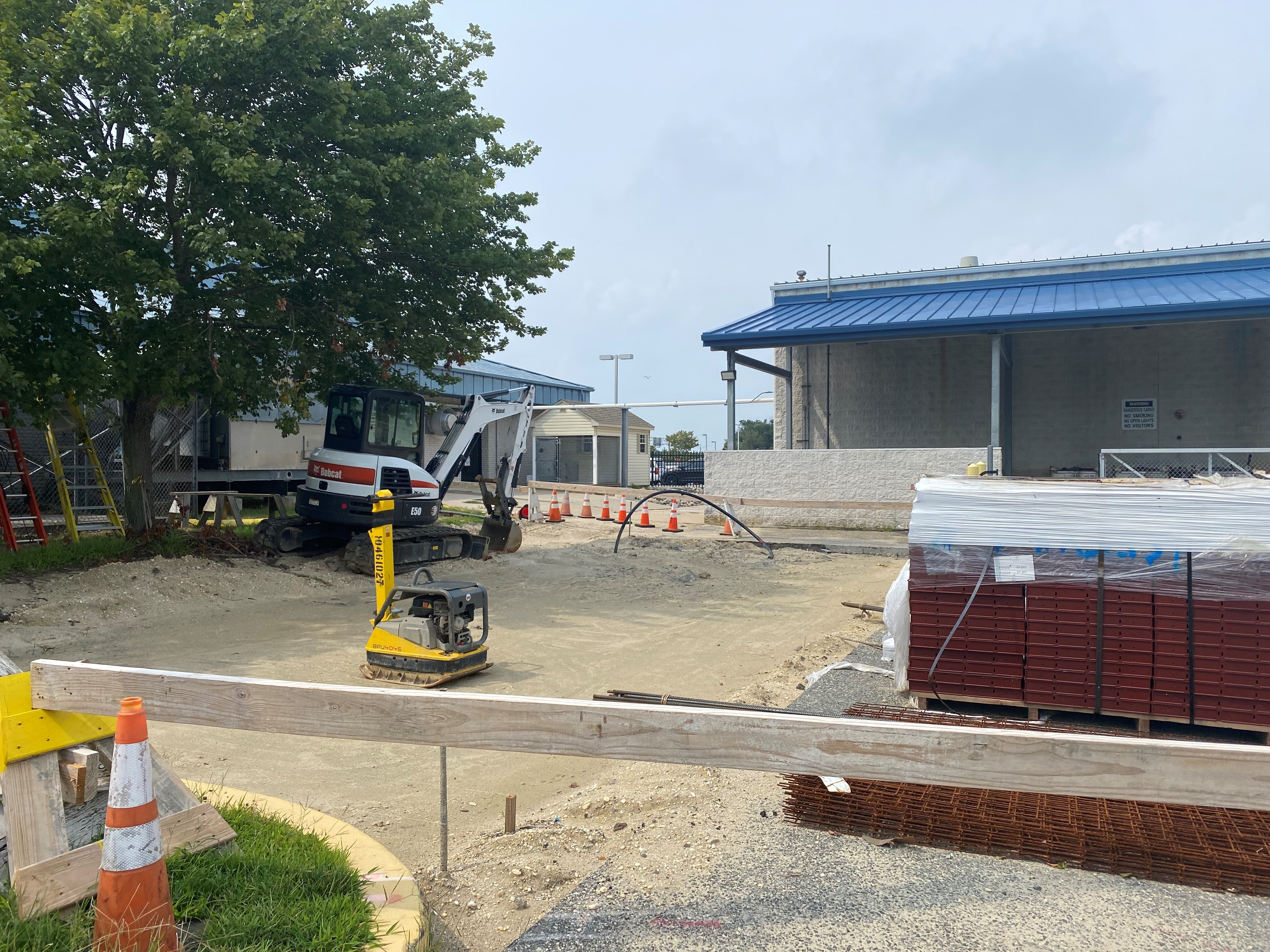 Once the underground work is completed, a concrete foundation will be poured. Then, two side-by-side customized, prefabricated units (see below) similar to a mobile home doublewide will be put in the area with a crane and connected together to become our new production kitchen. The prefab units are expected in October with the final kitchen finished later in the year.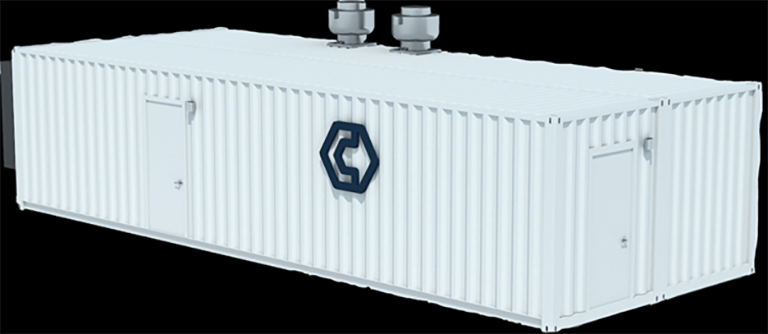 Mobile Kitchen Doing Temp Duty

The need for a production kitchen, a kitchen used solely for food prep to stock the boats each day, became critical with the start-up of Exit Zero in the Cape May Terminal. In prior years, both the Lewes and Cape May terminals had kitchens on site used to create food both for the on site restaurants as well as the boats. Food was brought onboard in both ports for each crossing.



Once Grain started operations in the Lewes terminal, all boat-related food production moved to the Cape May kitchen. This doubled the food production out of Cape May, requiring more food to be brought on board to maintain stock for roundtrip crossings.  



This year, when Exit Zero began restaurant operations in the terminal, food production had to be reimagined again. A mobile kitchen trailer, similar to ones used by The Red Cross or FEMA during national times of crisis, was rented and currently sits across from where the more permanent kitchen will eventually be built. This week, Food Superintendent Shaun O'Brien gave us a tour and peek inside.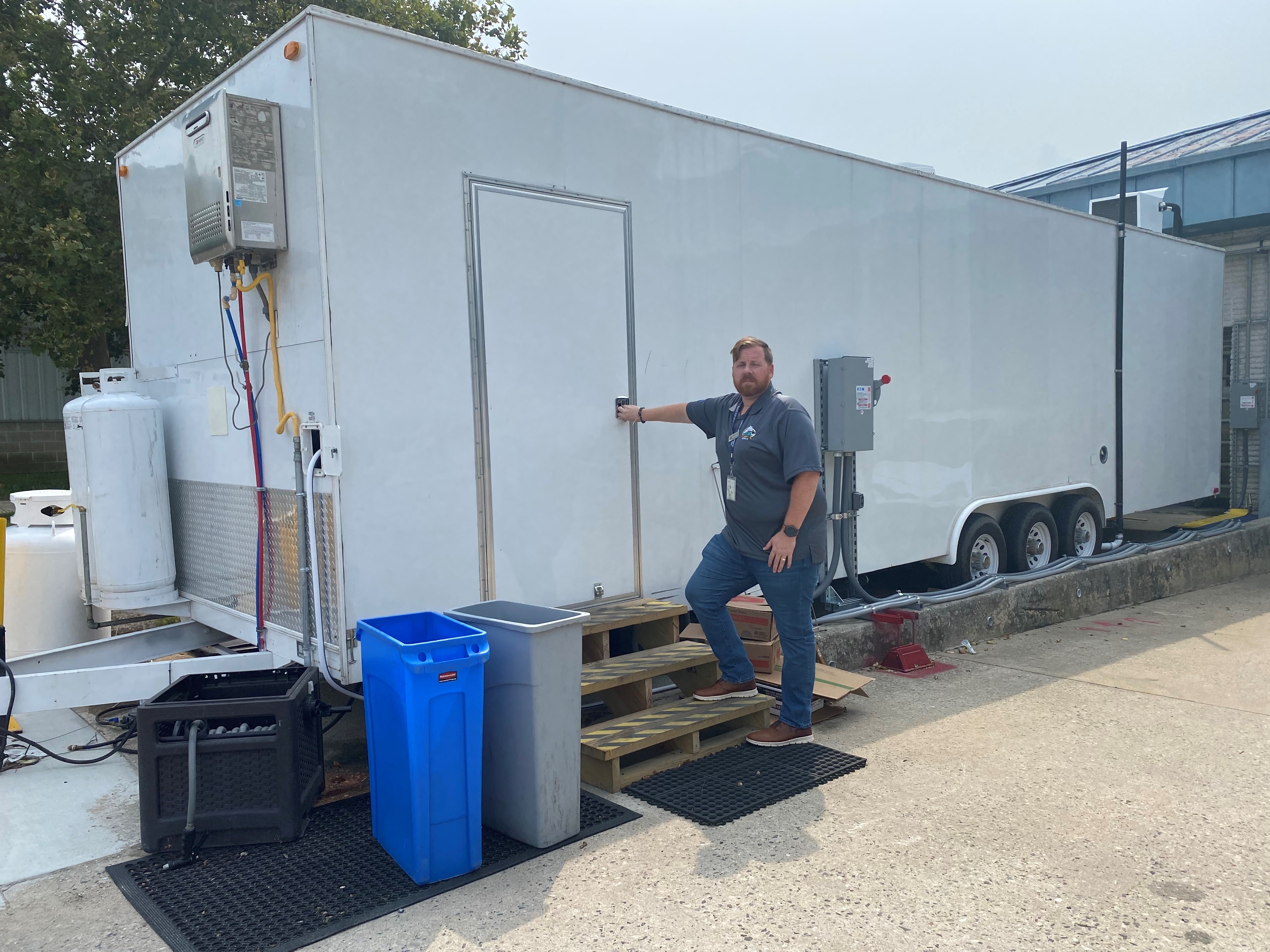 How Its Done Now



The mobile kitchen is an efficient, well laid out unit, but due to space limitations is best used by just one production person at time. To keep the amount of food prepared for full crossings throughout the summer, food is being made all day in the refrigerated unit.



Inside, there is full plumbing, two ovens, slicer, charbroiler, a walk-in refrigeration unit and a tight prep area. One end serves as a desk with a computer, phone, and reference books for standardizing all food prep. The day we visited, Food Service Manager Dawn Zaccaria was inside preparing a full array of food for upcoming crossings.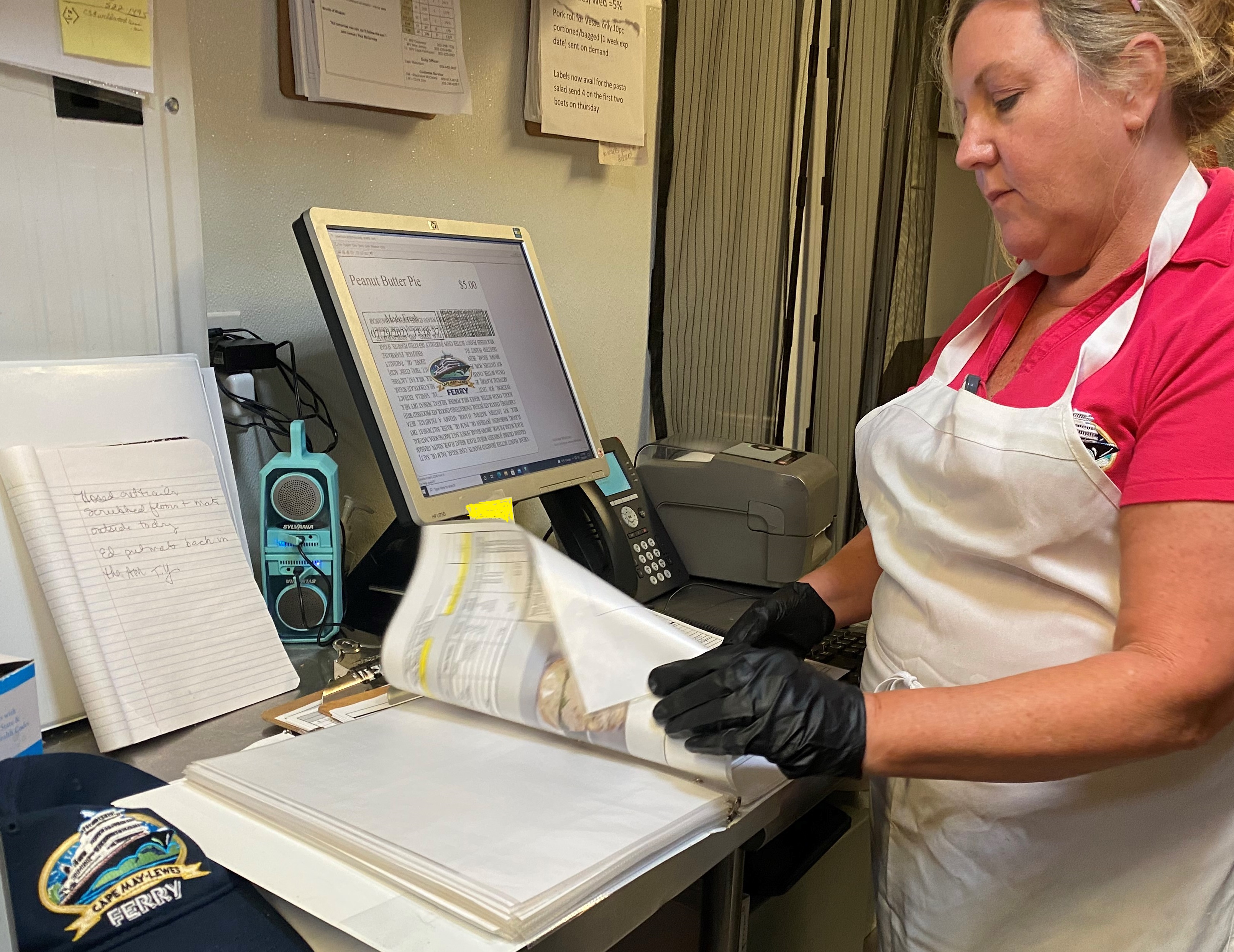 Each day, in order to plan for anticipated needs on board, the food service team checks the current reservation logs from Customer Service as well as food sales for the same day on prior years. They then go to work to freshly prepare the estimated needed inventory. On one recent Saturday this month, for instance, 203 breakfast sandwiches and 70 cold sandwiches were prepared for the days crossings.



As boats come into dock, the warehouse team comes into the Production Kitchen to load the sandwiches, fruit, vegetable snacks, yogurt parfaits and other food to bring it on board with the beverages from the warehouse. Whereas in year's past, one or two carts could sometimes load a boat efficiently for a crossing, it now takes several cartloads to stock for the roundtrips. 



Happy Passengers Like Food

On board food sales are a revenue source for the Ferry, but are also considered a highly desired amenity by passengers. In the new series of monthly passenger surveys started in May and June of this year, a quarter of passengers stated they ate food on board the ferry, almost double the 12-14% who said they ate at the restaurant on campus. When asked how important it is that the Ferry serve food, 6 in 10 of both May and June passengers responded that it's important. 



The consumption numbers support the survey findings. Year to date, more than 28,000 super pretzels, 12,000 hotdogs, 11,000 breakfast sandwiches, and 6,000 servings of chicken fingers and tater tots have been served. In addition, the team is continuing to test new offerings such as hot breaded ravioli introduced this year.  



In any one day, all of the beverages shown below will be brought on board. In addition to soft drinks, four pallets of bottled water (1,008 bottles) are consumed onboard each week.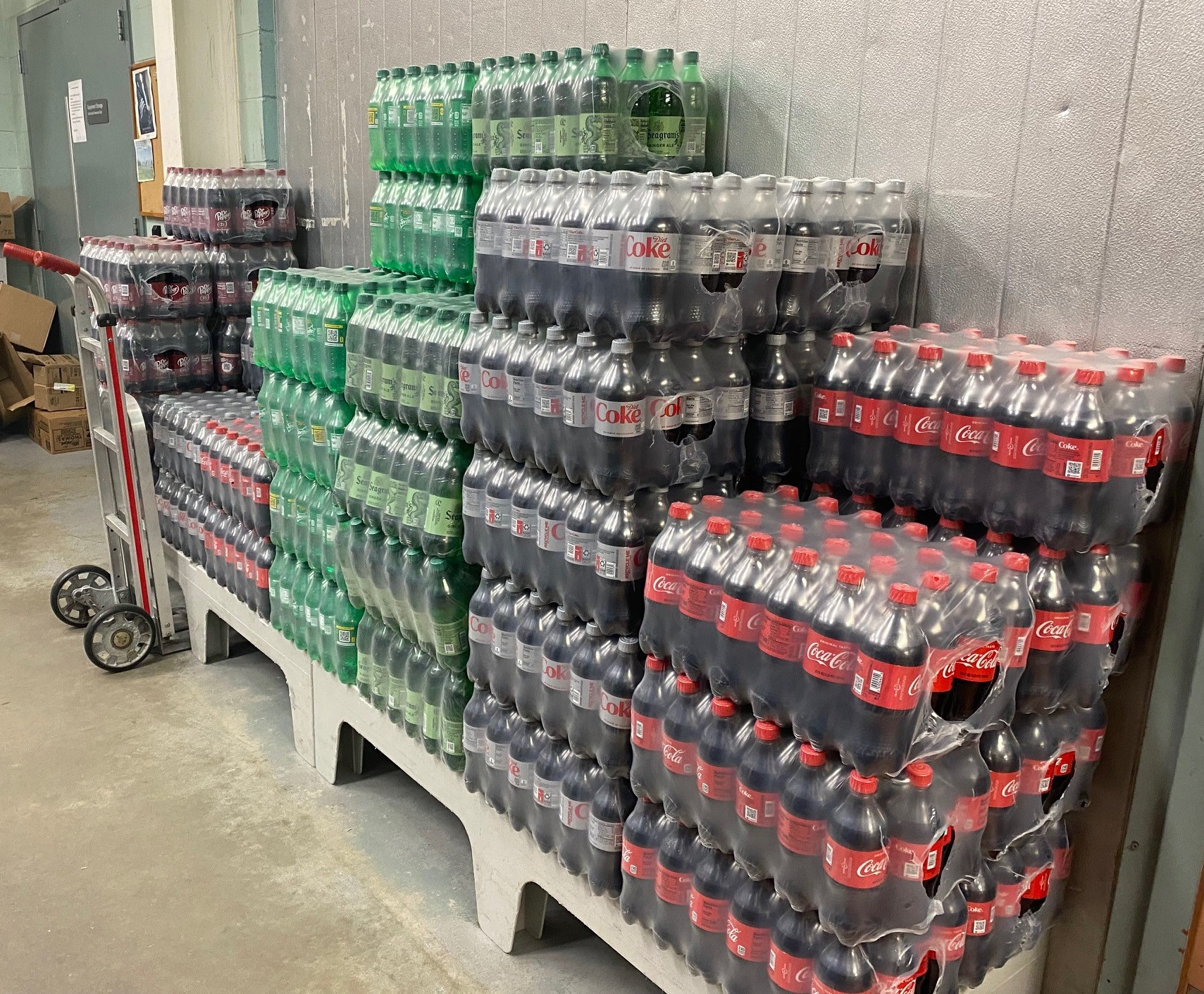 "I am definitely beyond proud about what my team has been able to achieve this year," stated O'Brien. "We have experienced a ton of obstacles in the way of supply chain issues and staffing challenges, and we always find a way to service our guests with the best products possible."