July 10, 2020
Ferry Facts: Short Covid Videos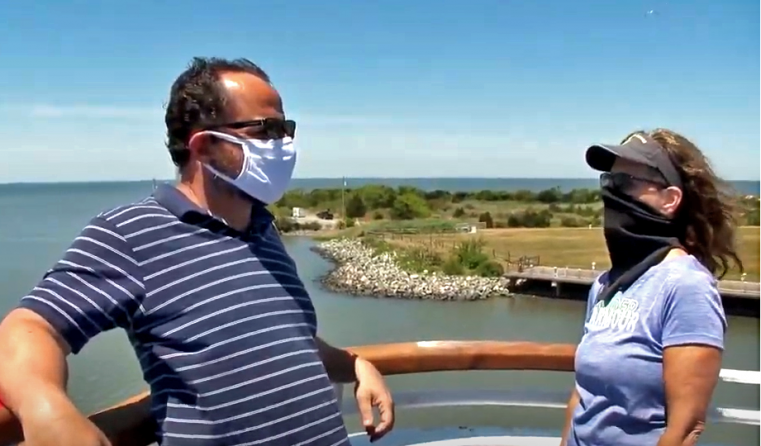 Special thanks to everyone who participated in the short survey about Ferry Facts. Below is some of the info you shared with us and the findings. Also, this week's edition takes a look at the newest group of short videos produced to highlight our cleaning, sanitizing and disinfecting procedures throughout our operations.  We have a new group of budding actors and want to give them all standing ovations for their willingness to step out of their own comfort zones to help us prepare these safety messages for our passengers.  
---
In These Times Playlist
This month, the video team created a total of 10 video shorts, all currently filed in a special CMLF YouTube playlist called Covid-19 Safety Videos.  The first six, featured in the June 19 edition of Ferry Facts, concentrated on new walking and seating protocols on the Ferry once it is underway.  This latest group of four videos highlight the cleaning, sanitizing and disinfecting procedures by all teams throughout the Ferry. Click on any of the title slides below to watch specific videos.  
New Cleaning Procedures 
We created two cleaning overview presentations where we highlight many of the new systems put in place to improve our cleaning routines during COVID-19. One concentrates on what passengers won't see from work that goes on before and after they are on site, while the other provides a behind-the-scenes look at the cleaning done between departures. You'll see lots of familiar faces!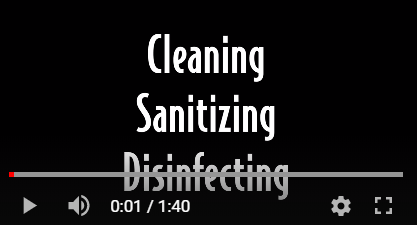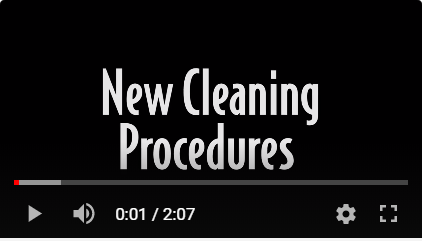 Keeping Passengers Safe
The second set focuses on both engineered safety improvements as well as  improved HVAC controls. Did you know that we've increased intake of outside air circulating through the terminals to be 3X the hourly recommendations for commercial buildings by the CDC? The last video reminds passengers what they can continue do to help us keep everyone safe while traveling. It's worth noting that all the passengers shown were actual passengers on the day of the shoot who willing participated when told of the purpose of the video!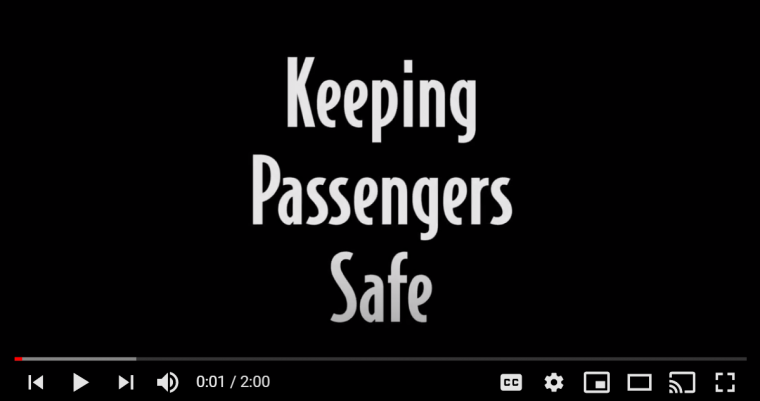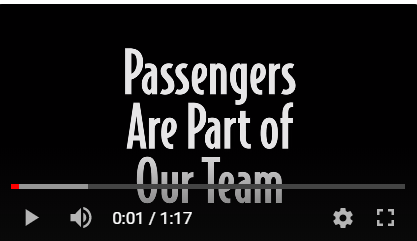 Your Survey Feedback
The first year survey on Ferry Facts has now been closed so we can see the results. Thanks to everyone who participated. We had a 15% response rate based on our weekly readership. Here's what you said:
More Valuable Than Not
On a scale of 1-10, the newsletter was rated 8.4 in value.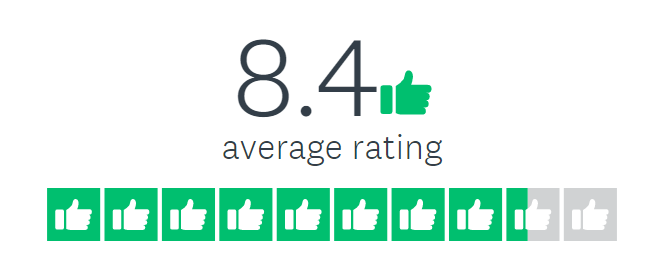 Regular Readership
Of those who took the survey, who are also likely our best readers, 70% self-defined as regular readers. 
26.6% read it every week
46.6% almost always read it
13.3% read it every so often
Topics of Interest
Specific editions remembered as particularly interesting were those with news about Marine Highways, Grain, the Cape Henlopen's return from the shipyard, passenger data, summer employment, and weddings.
Other Feedback
Publishing once a week works for most (66.6%)
Half don't care when it publishes, but Friday seems to work as well as any other day.
Half read it on a desktop with another quarter reading it on a phone.
​Good To Know
There's what's nice to know (the rating above in terms of value) and what's useful to better understand the organization. On this second topic, we scored slightly lower at 7.8.



To that end, topics you'd like us to cover in the future included: local history, general info on ferries and how they operate, the amount of man hours dedicated to specific ferry projects, how our business plan is developed, what other department priorities are, information on other Ferry employees and DRBA Commissioners, and other general DRBA Authority topics such as the Branding and Mission Statement project.
Feedback Always Welcomed
Your feedback is always important and welcomed. If you have an idea about something you'd like us to cover, don't wait a year for the next survey. Email your idea here and we'll start to delve into the topic!