April 3, 2020
Ferry Facts: Signs of the Times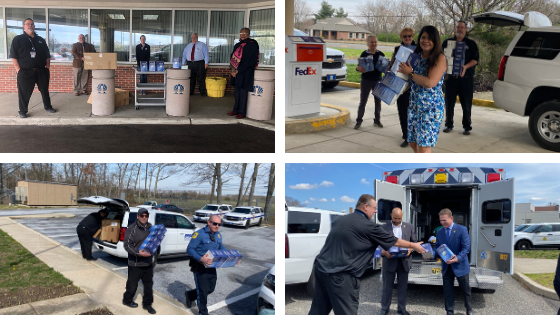 DRBA Mask & Glove Donations
In a measure to assist our health care workers who are on the front lines battling the pandemic, the DRBA delivered 4,000 N95 masks and 2,000 pairs of nitrile disposable gloves last Friday to regional hospitals and first responder groups in Delaware and Southern New Jersey. Recipients included hospitals in all three Delaware counties through the Delaware Healthcare Association, Salem Medical Center, Cape Regional Medical Center, Cumberland County Fire/EMS and Gloucester County Fire/EMS.
---
M/V CH Upgrades Continue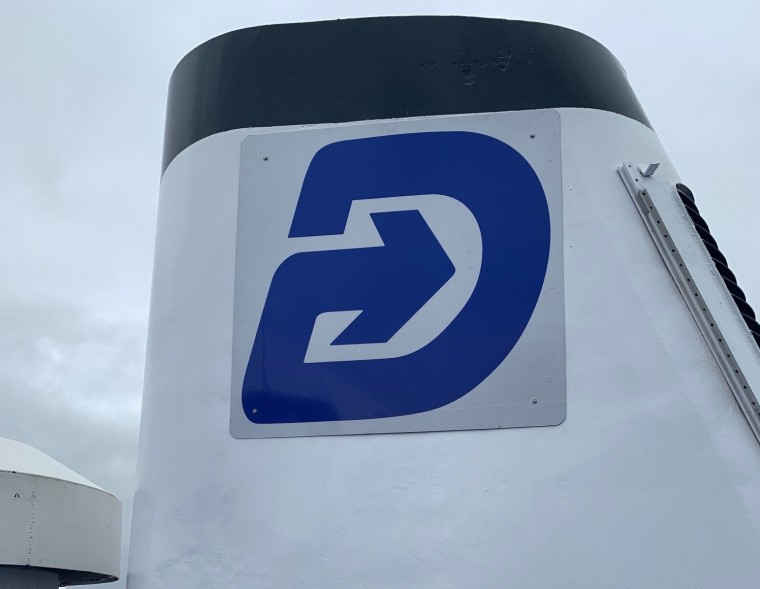 The DRBA sign shop in New Castle sent down a 4'x4' new stack sign that was just installed on the Cape Henlopen. The new monogram D brand mark is reminiscent of the original brand carried by the motor vehicle vessels when they were first launched as part of the Cape May-Lewes fleet. 

The original red D had "flying wings" on the back of the letter as seen in the archive photo of the M/V Delaware below, while the new D is navy in line with current DRBA brand colors.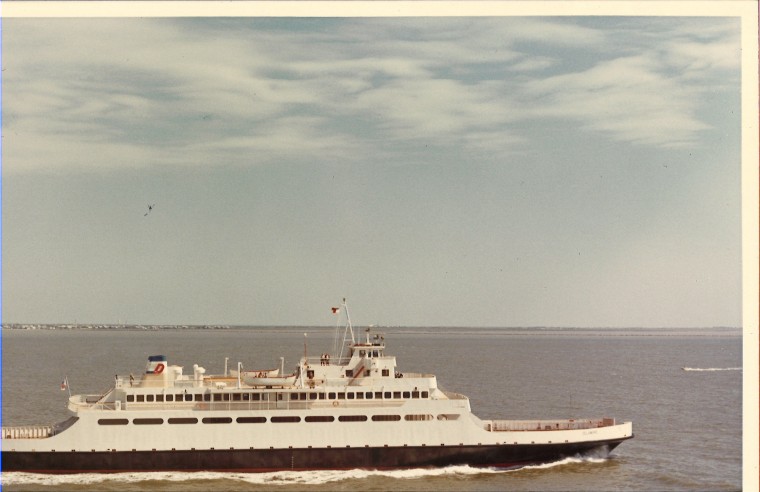 ---
Safety Reminder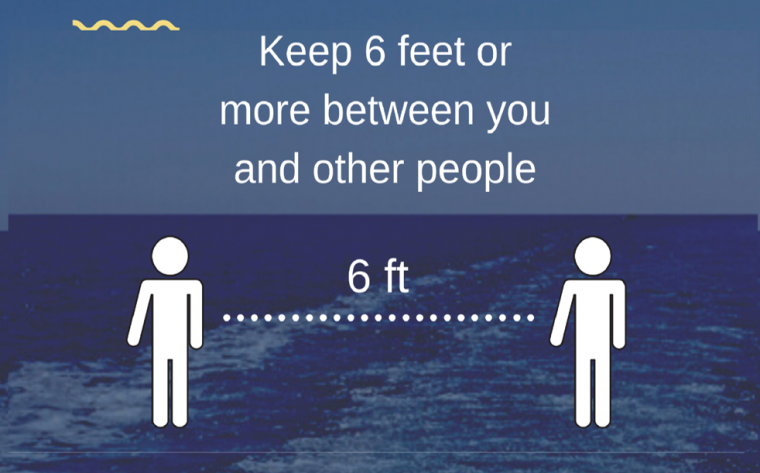 Remember social  distancing isn't just for guests. It's for each of us in meetings, when walking on and off vessels, and when interacting with other team members in any way. Please keep a safe distance between you and other staff even when working together.
Who's Traveling & Why
This week, we again reached out to a few passengers to find out why they were traveling. Here are some of the responses.

A. Giordano/Seaville, NJ: "I work for an Unmanned Aircraft Survey Company and am considered essential personal for critical infrastructure monitoring...taking the Cape May - Lewes Ferry Is an affordable/ time-efficient way to travel to jobs in Delaware/ Maryland without having to drive around." 

C. Bunting/Rehoboth Beach, DE: "I have essential construction crews still working - two in NJ and 1 in DE - and am working to keep 60 full-time, part-time and sub-contractors employed mostly doing inside improvements to existing projects."

A.Muniz/Ocean View, DE: "I got transferred in the Coast Guard this year to Cape May but am currently still commuting due to my family living in Bethany."

Clark Moving/Rio Grande, NJ: "We were moving a customer over to Lewes, DE from NJ to their new home."

C. Scheck/Cape May, NJ: "I traveled with my son and dog. We are now living in Delaware so we were moving our belongings down with us."

A. Giordano/Seaville,NJ: "I was trying to get home!"
---
Why 20 Seconds?
You know you're supposed to wash your hands for 20 seconds, but do you know why? Click on the video below for what happens during handwashing and why it works so well against the virus.