July 17, 2020
Ferry Facts: Traffic Trends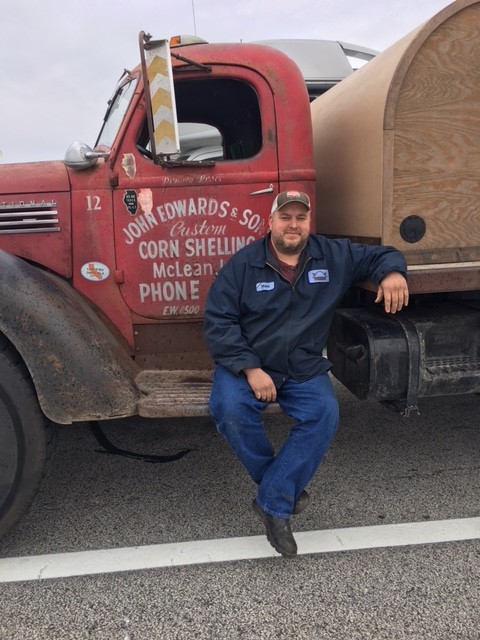 Is Ferry traffic like the stock market? Does it go up and down without a logical reason based on market feelings rather than travel logic? Or, is it more like the weather -- somewhat predictable if you have faith in forecasts and blowing with the wind? To find out, we went to our in-house business analyst Dave Park for insights into what past traffic trends can tell us about ourselves. The answer, in short, is our traffic is a little like both.
---
The 80/20 Rule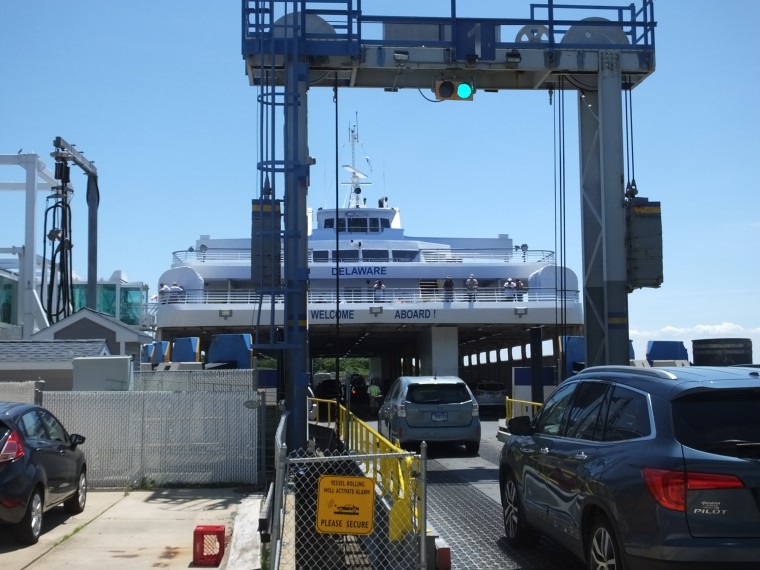 In a normal year, when we allow foot passengers throughout the year, they account for 20% of our total passenger counts. The other 80% are vehicle passengers. In any month, we average 2.4 people per vehicle, and even though we get more families in the summer, the number of passengers per vehicle does not go up exponentially. 
The Long & Short of It
Long vehicles are a general definition in the reservaton system for  any vehicle longer than 20 feet. Since 2018, customer service has worked to get more defined labels for long traffic to get better data on the number of RVers versus 18-wheelers and smaller commercial vehicles that travel with us. Many commercial vehicles such as the
Man on a Mission
 in the cover photo above, fall into the standard vehicle class, making analysis of the commercial market challenging. In general, long vehicles in 2019 accounted for 4% of all vehicle traffic, more than motorcycles, but 2K less than motorcycles and bicycles combined. 
'Tis the Season
Similar to the rest of the area, the Ferry has a high season, off season, and shoulder season. Although the high season is critical to each year's performance, so are the other seasons. For instance, just over half --  54% -- of annual vehicle traffic travels in June through September (4 months). That means a substantial portion -- 46% -- travels in the other 8 months of the year. Generally, the Ferry has a wide topped bell curve of traffic, with the top of the curve consistently widening to include more travelers in the spring and fall shoulder seasons.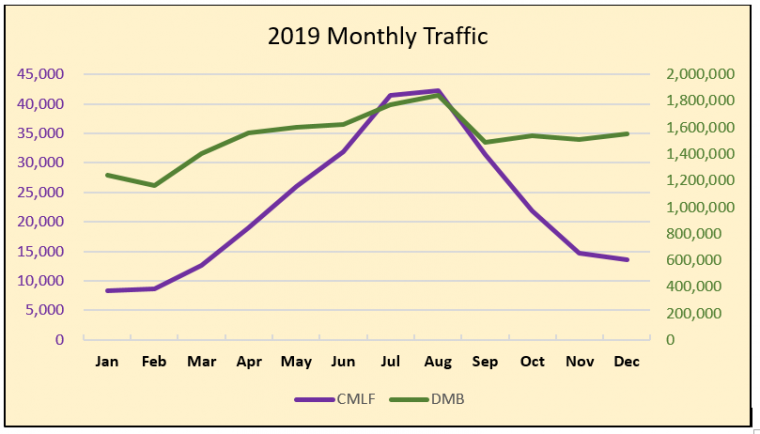 In contrast, traffic across the Delaware Memorial Brige is on a flatter line, as shown in the green line above. 
Two Wheel Cyclists
Motorcycles are bigger, louder, and pay a vehicle fee, but they are far outnumbered by the bicyclists who come on board each year. Motorcycles in 2019 accounted for 2% of all vehicles that came on board, representing 5,631 bikers. In contrast, we welcomed 7,998 bicyclists on board in 2019, or 5.2% of all foot passengers.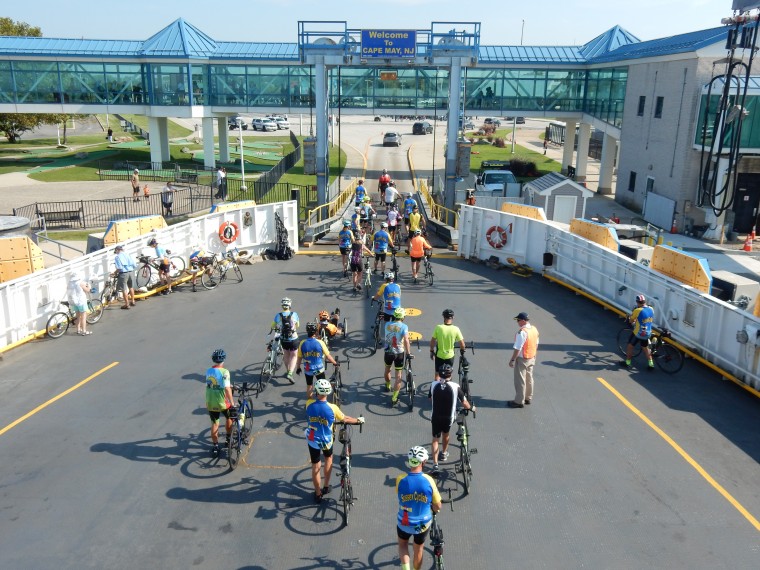 A May/September Relationship
Bike Week in Ocean City, MD, makes September our highest motorcycle traffic month, but without Bike Week, motorcycle riding on the Ferry is predominantly a May activity.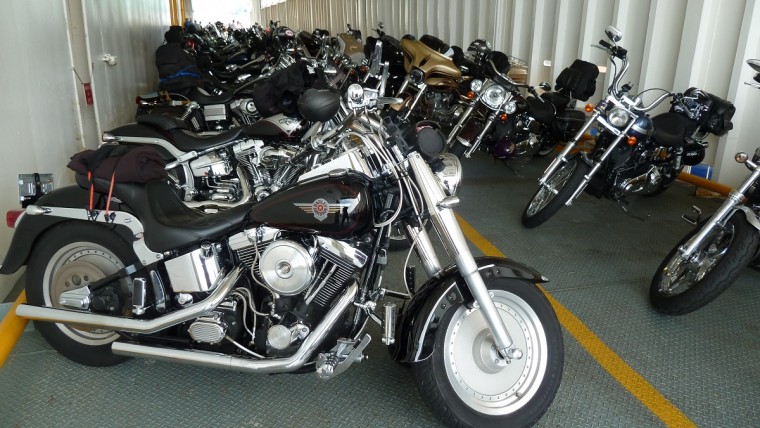 The importance of Ocean City Bike Week was most obvious in 2018, when Tropical Storm/ Hurricane/ Cyclone Florence appeared on the East Coast. Motorcycle traffic for the year was down 2,300 or 40% due to cancelled events in Maryland. Bike Week riders are also more likely to take the Ferry roundtrip than their spring compatriots.
Florence-like events lead to the belief that weather is the key predictor of traffic, but it's not. Daily, weather is the single largest influence on traffic, but its effects over time tend to even out, or "revert to the mean," a term borrowed from the Finance field. It just means that over time the daily spikes and dips from weather don't affect longer-term trends.
Pivot Points & Trends
In summary, the trends have been generally optimisitic. From 1998 - 2013, the traffic trendline was consistently down, but no more. Until the pandemic, the Ferry had exhibited solid annual traffic growth hitting a pivot point in 2014. Then, with some dips, traffic has increased by approximately 1% each year for the past 4 years, reversing the prior 15-year downward trend.