January 24, 2020
Ferry Facts: The U.S. Maritime Industry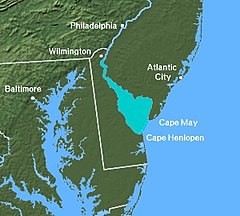 The Cape May-Lewes Ferry is part of a nationwide system of maritime links which have always been critical due to our long U.S. coastline. However, as the nation has grown, including our dependence on cars, these links have taken on additional importance as alternate transportation systems to alleviate landside congestion, wear and tear on roadways and bridges, and additional transportation resiliency/alternatives during times of national emergencies. 
MARAD, the Maritime administration under the United States Department of Transportation, is dedicated to promoting waterborne transportation and the integration of marine transportation within the entire U.S. transportation system. Here are some facts and figures of where we fit into the larger picture.
The Big Picture
Twelve Thousand Miles. The U.S. has 12,282 miles of coastline. Not to be confused with shorelines, of which there are 88,633 miles in the U.S., a coastline defines national boundaries. The shoreline statistic adds in land that borders lakes, rivers and U.S. territories.
Four Coastlines. The United States has four major coastlines - The Atlantic, Gulf, Pacific, and Arctic/Alaskan. The largest Pacific Coastline runs 7,623 miles. Our Atlantic Coastline is the second largest at 2,069 miles.
State Bragging Rights.  Alaska has the longest coastline in the country, but Washington State has the largest ferry system with 22 ferries calling on 20 different ports of call. New York, however, claims to have the most ferries with 75 operating in its state.
Twenty-five Routes. According to MARAD, there are 25 marine highway routes that serve as extensions of the surface transportation system. The route that the CMLF serves is Marine Highway M-95, which stretches from Miami, FL to Portland, ME and spans 15 states across 1,925 miles.  It includes 15 of  the largest U.S. ports, handling approximately 582 million short tons of cargo annually (26% of the nation's total).
200+ Ferry Systems. One travel blog has unofficially counted 215 different ferries operating nationwide. The writer's love of ferries, according to blogger Tom Howder, started on his first ferry trip aboard (wait for it) the Cape May-Lewes Ferry! 
76 Percent. Ferries are part of the transportation systems in 38 of our 50 states.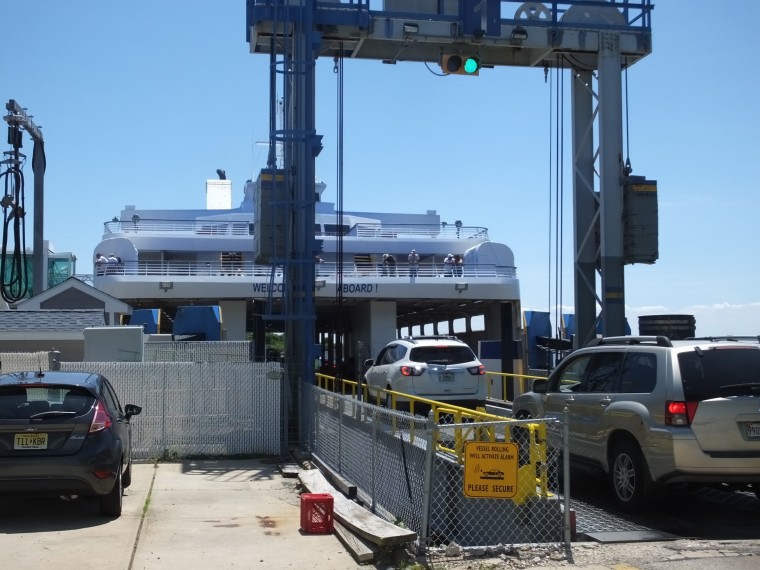 Our Part of the Pie 
NJ/DE Coastlines. New Jersey sports a coastline of 130 miles, while Delaware has a coastline of 28 miles. 
NJ State Rankings. According to the American Maritime Partnership, New Jersey's maritime industry is ranked #11 in the nation in size. It contributes $3.8 billion annually to the NJ economy by providing 15,670 domestic maritime industry jobs.
DE State Stats. Delaware's maritime industry accounts for more than $255 million annually to the state's economy from 1,000 industry jobs.
Seven Systems. The Cape May-Lewes Ferry is one of seven systems considered part of The Public Ferry Coalition, which carries the large majority of ferry  passengers and vehicles in the country. The others include Alaska Marine Highway, Maine DOT, NYC DOT, North Carolina DOT Washington State Ferries, and the Water Emergency Transportation of San Francisco Bay.