May 20, 2020
Ferry Facts: Web Resources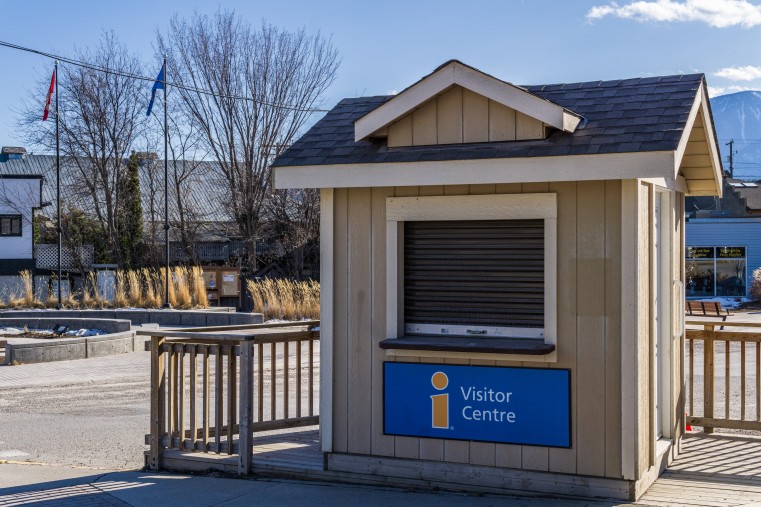 Summer officially starts this weekend, and although travel is reduced, many people may still come out to visit beloved beach and shore locations. Resources normally available to help travelers in their journeys will be more scarce, or closed completely like the visitor center above. We can all expect more questions from passengers. To help people navigate these new times, additional resources have been consistently added to CMLF.com. Here are a few -- some old and some new -- that may be helpful in assisting guests or answering questions.
---
New Rules of the Road
As people hit the roads, they're likely to encounter a new type of travel experience. A growing series of blog posts on CMLF.com over the past three years helps passengers learn what to do and where to find services in our region. They are found in the Travel Guide section found in the tab on the top right of the web site and are a great resource for inspiring passengers to plan ahead for great adventures.

Specific posts are devoted to Cape May and Lewes, and include tips for traveling with dogs, what makes ferry travel good for families with kids, and stories of interesting people who have traveled with us over the years. The goal of the section is to inspire travel dreamers to consider real travel on the ferry, and to help booking travelers better plan their trips.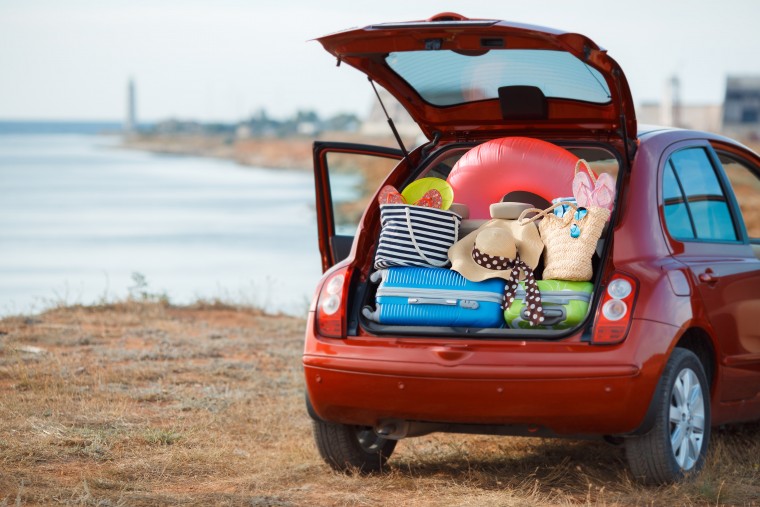 This week, a new post on 
6 Tips for Safe Road Trips
was uploaded that directly addresses safe travel ideas during this COVID time period. Tips include packing heavy to prepare for local supply shortages, picnicing at rest stops, and new travel protocols including masks.    
Go Ferry Virtual
For those remaining sheltered in place, Zoom has become part of the new normal. If you want to mix it up on a Zoom call, consider one of the new Zoom backgrounds Andrew Baird uploaded on CMLF.com. You can find them
here
, and can use them to hide backgrounds you don't want others to see, or just give people a sense of some open air.
VisitNJ.org
 and
VisitSouthernDelawareTourism.com
 are encouraging the use of a series of tourism backgrounds for subtle and not-so-subtle promotions. Hopefully, soon our images will also appear on these partner sites.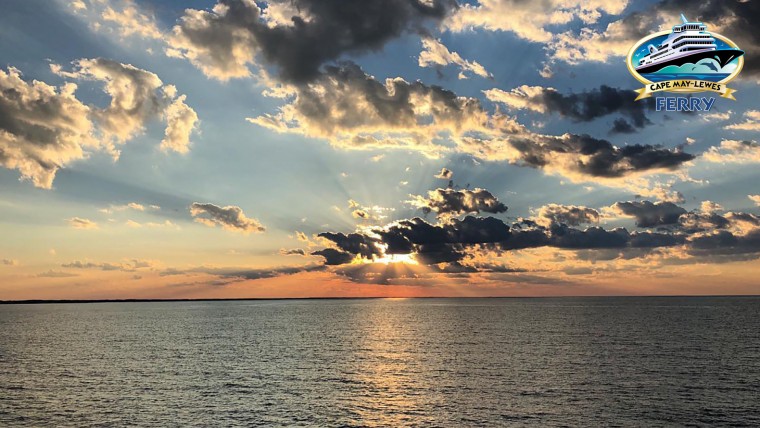 Masks and Eye Contact
The hospitality industry is working hard to determine how best to provide friendly service while wearing masks  An e-mail and web post announcing the re-opening of The Peter Shields Inn in Cape May addressed the need for guests and employees to wear masks, but added: "Please know that behind our staff's safety masks there is always a smile, their eyes will confirm that!" 

It's worth noting that our smiles are just one way we all communicate with each other.  Smiling eyes, friendly hand waves and positive voice tones especially when you may need to increase voice volume to be heard over masks are all techniques we can use to be safe and alleviate current traveler anxiety.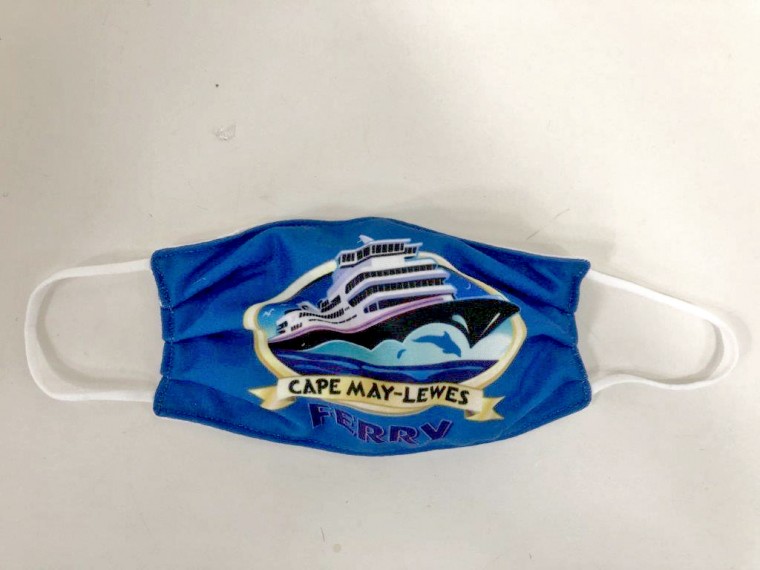 More on Masks
In early June, the Retail team is expecting delivery of CMLF-branded masks for sale to guests who show up on property without their own. This new item, very reasonably priced (<$5) is not to make money, but to cover costs and provide a service. Our current policy requires guests to have masks whenever they exit their vehicles and Customer Service will be notifying people as they come through the tolls.
Rather than turn people away should they not have masks, Michelle Barnard-Wright found a vendor who is producing the design shown here that we soon hope to offer people preparing to board. A supply will also be held on board in anticipation of the person whose own mask breaks while on board or refused the mask at the tolls and then realized halfway through a voyage that they just had to get out of the car for one reason or another.
What's the Latest?
The Governors of both New Jersey and Delaware relaxed some restrictions starting this weekend, but it's sometimes hard for employees and the public to stay up-to-date on latest do's and don'ts. Besides the Travel Advisories that are now constant on each web page, refer to the page link here that is always updated with our latest information and also linked on the Advisory Notice. For passenger questions regarding state restrictions,  refer them to the official state sites as things are in constant flux.
New Paper Goods Service
This week, the Food & Retail team started selling pre-bundled paper products that allow local residents, employees, and some travelers an opportunity to restock either when local stores run low, or as travelers are en route to destinations that might not have necessary supplies on hand. It's one of several ways the Food & Retail team is getting creative in offering new services and selling in new ways while the gift shops remain closed. Stay tuned for two new digital services they are testing and hope to launch within the next two weeks.
This paper goods program started when the team realized they had access to vendors who could provide the essential supplies when local stores were running low. The goal is supplement local services and the bundles are priced to support local sales first and make this service available as a backup when people are running into trouble securing the needed paper goods.
The service is currently limited to Cape May and offers pre-packaged bundles of two rolls of paper towels and 6 rolls of toilet paper for $12.  People must order in advance on Mondays and Wednesdays for scheduled pick up on Tuesdays and Thursdays and are limited to two bundles per order. For more information check this page on the website.