It's Electric: A New Way to Get Around Cape May and Lewes!
E-Bikes Have Arrived in Cape May and Lewes!
The twin capes towns of Victorian Cape May and historic Lewes are some of the most scenic towns around, and both are a blast to explore on a bike. Pedaling around with the sun on your face and the wind in your hair elicits smiles for miles and memories that last a lifetime. But, all those options often mean visitors have to pick and choose what they see; after all, the options are numerous and we almost never have as much time as we wished. From the lighthouses to the beaches, restaurants, shopping, wineries, breweries, state parks and more, it can be daunting to try and explore them all when you're pedaling your way through.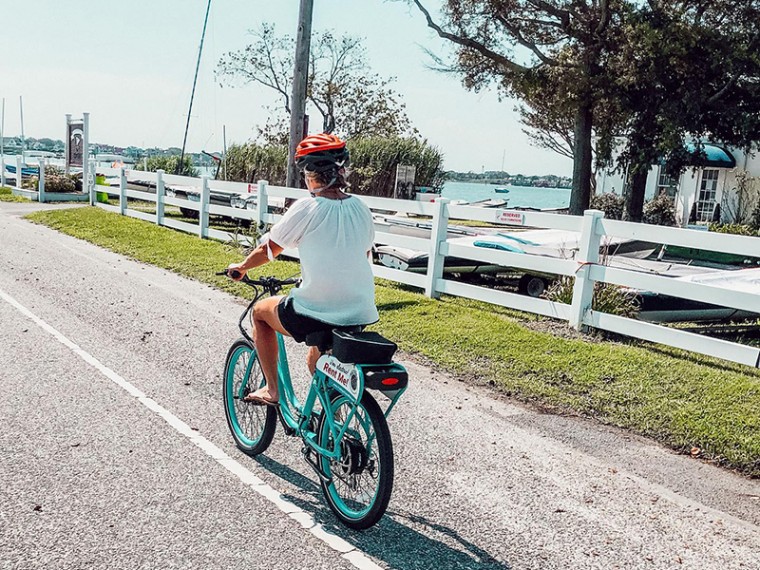 ---
A New Option
E-Bikes have been on the scene in the US in varying degrees for more than a decade now, but they've yet to really take hold in Cape May or Sussex Counties.
Pedego Cape May,
 and
Pedego Lewes
, are hoping to change that. 
With bikes that can go as fast as 20 miles per hour, and enough battery life to last 50 miles, they're ready to show you that you can see and do it all on a Pedego electric bike (without breaking a sweat!).   
---
Give It a Try!
The Ferry is partnering with Pedego Cape May and Pedego Lewes to offer rentals to Ferry guests right from our Terminals! 
You can hop off the Ferry and right onto a Pedego E-Bike rental, and be on your way to exploring Cape May or Lewes in no time. 
All Pedego Electric bike rentals come equipped with a helmet, cell phone holder, drink holder, lock, bike map and a water bottle, so all you need is your sense of adventure!  
If that's the kind of adventure that floats your boat, give the folks at Pedego a call!


Schedules
In Cape May
, Pedego Electric Bikes are available to rent from the terminal on weekends (*subject to weather). For best service, please contact them in advance to arrange your rental. 
You can reach them by calling 
609.305.4566,
or
email them
to make your reservation.
In Lewes
, Pedego rentals are available 7 days a week from the kiosk in front of the terminal, and their in-town store in downtown Lewes is also open daily. You can reach them by calling
(302) 827-3169
, or
email them
to make your reservation.     
Learn More About Pedego Electric Bikes