The Latest on COVID-19 and Cape May-Lewes Ferry Travel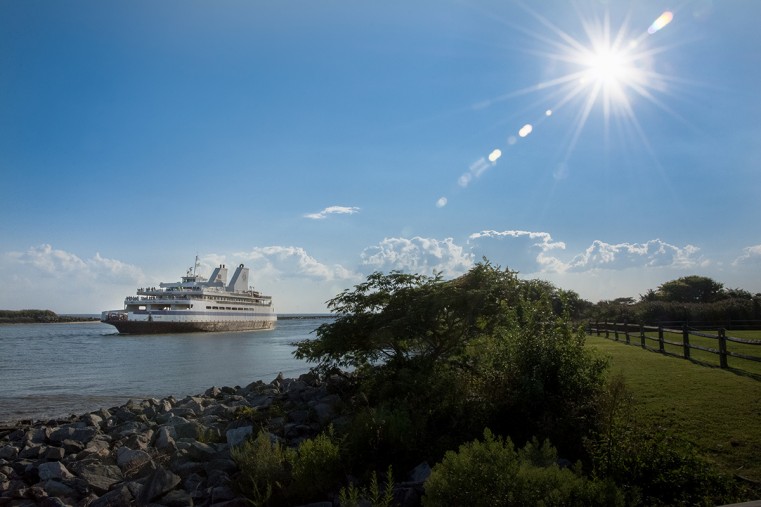 Updated: Wednesday, April 20, 2022
Operations have returned to normal. Pursuant to USCG MSIB 02-21 CH-5, the Coast Guard will no longer be enforcing directives requiring mask use on public transportation and in transportation hubs. As such, masks are no longer required in indoor areas of the Ferry, nor are they required inside the terminals. 

** All methods of travel are welcome aboard!** 
Current Operations:
Masks are not required in any area of the vessels or the terminals. 
Foot Passenger and Bicycle Travel are available to be booked on all departures. While we have returned to our normal foot passenger boarding procedures, please note that reservations are still required.
Shuttle service: 

In Lewes, the DART Route 204 bus picks up and drops off every 1/2 hour from 6:30am - 9:00pm.
In Cape May, shuttle service runs seasonally, from late May - early October. When it is available, shuttle transportation is $5, and can be reserved by calling 800.643.3779 (reservations are required).   

The Cape May Terminal is open, and Cafe 64 is open daily offering grab and go items and beverages, as well as merchandise. On the Rocks has been rebranded as Boat Drinks, and is scheduled to open for the season in early May 2022. 
The Lewes Terminal is open, with Grain On the Rocks serving lunch and dinner Thursday - Monday, and the Lewes Coffee Company serving breakfast and lunch daily.  
All areas of the vessl are accessible, masks are no longer required
Our courtesy vehicle drive-on service, typically reserved for those with accessibility needs, is not currently available
Food and beverage is available aboard the vessel in the Galley area.
---
Please remember that while operations have returned to normal, this remains a fluid situation and things may change quickly. We'll continue to update our procedures, policies and suggestions as the situation unfolds, always keeping the safety of our passengers and employees at the forefront.
Have additional questions or concerns?  Do not hesitate to call us at 800-643-3779, or write to [email protected].