Cape May Day Trips and Weekend Excursions
Cape May is Open All Year Long!
Whether you're looking for a quick day-trip, a weekend-excursion or something in between, there's always a reason to hop aboard the Cape May - Lewes Ferry. 
---
Diamond Beach, Higbee Beach, All Beaches!
Image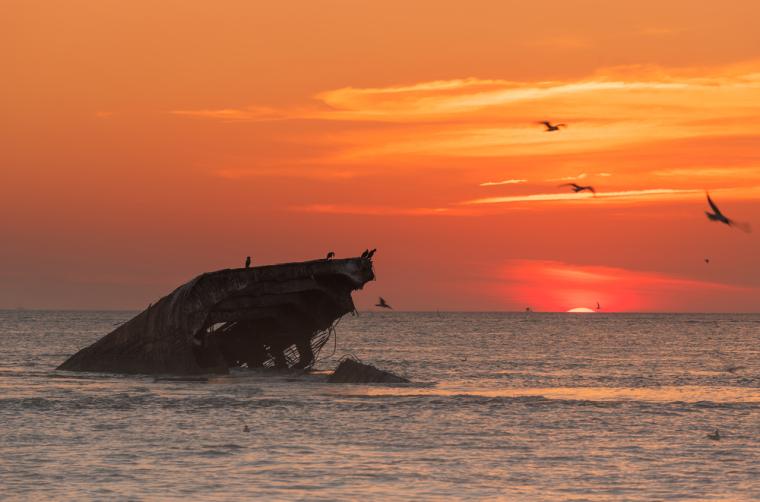 It's true, most people think of beaches in the summer months, but beaches are extra special in the cooler weather months.  For one, the ocean waters are generally at their warmest in the Fall.  But if you want to stay on shore, and you consider beaches great places for meditative alone time, the cooler months are your ideal time to lay out a chair, open a book and breath in ocean air.
The closest beach to the Ferry is right off aptly named Beach Road.  When leaving the Cape May Terminal, take your first left to turn around and head back to the bay.  Go straight to Beach Avenue and park!  If you're more prone to looking for treasures, Sunset Beach is your spot to see the partially sunken concrete ship as well as search for Cape May Diamonds!  If you like your jewelry already set and polished, the nearby souvenir shop has a selection of Cape May Diamond necklaces, pendants, rings and more!
Higbee Beach can be tricky to find, but gives the best views of the ferry coming and going. After leaving the Ferry, you start off toward downtown Cape May, but veer off to the right by the Cape May Canal just as you go on the bridge via Seashore Road. 
For more information on Cape May Beaches: click here
---
Washington Street Mall
Year-Round | 401 Washington St, Cape May, NJ 08204
Image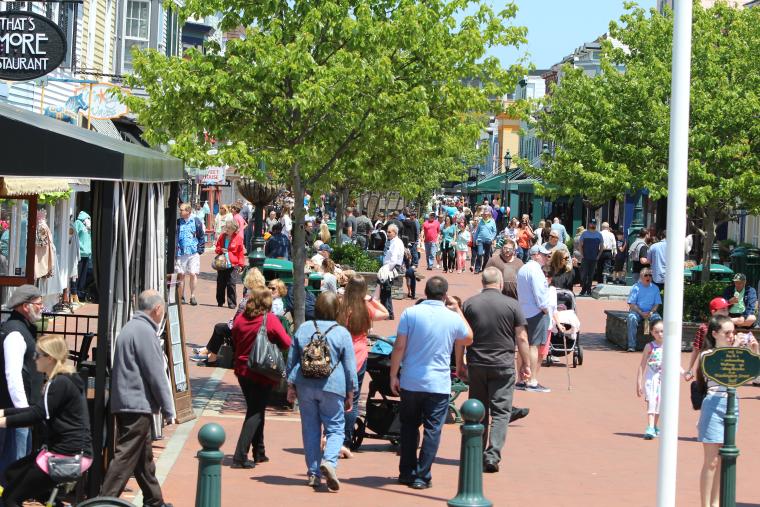 There's really something for everyone in this downtown Cape May landmark. Consisting of over 60 shops and 20 restaurants, the Washington Street Mall in the heart of Cape May is an ideal destination for a single day out or an entire weekend excursion. Whether you're looking to shop or just walk around and take in the atmosphere the Washington Street Mall. People who go once can't wait to go back again.
For more information about Washington Street Mall: click here
---
Historic Cold Spring Village
Year-Round | 720 Rt. 9, Cape May, NJ
Image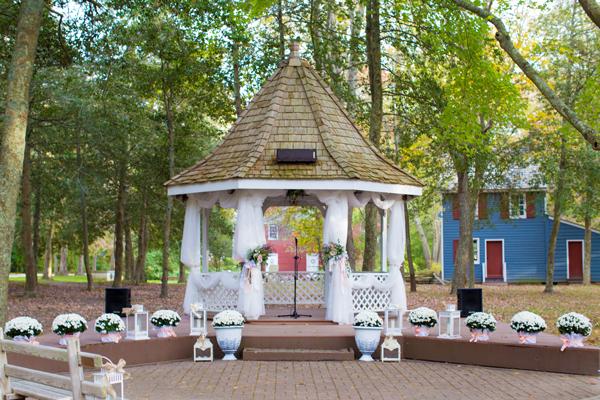 The 1800s come to life when you visit 27 restored, historic buildings on a 30-acre site where interpreters in period clothing demonstrate blacksmithing, woodworking, printing, broom making, bookbinding, pottery, tinsmithing, and basket weaving. The Village is also home to a farm complete with a horse, chicken, sheep and more! Enjoy special weekday family activities including horse-drawn wagon rides, crafts and historic games. In addition to the craft buildings, visitors will find a Welcome Center, Country Store, Bakery, Ice Cream Parlor, Cold Spring Brewery and Cold Spring Grange Restaurant. The Village is open Tuesday - Sunday, 10 am - 4:30 pm, from mid-June through Labor Day. Special events are held every weekend from early June through mid-September.
For more information about historic Cold Spring Village: click here
---
Cape May Lighthouse
Year-Round| Located in Cape May Point State Park, 215 Lighthouse Ave
Image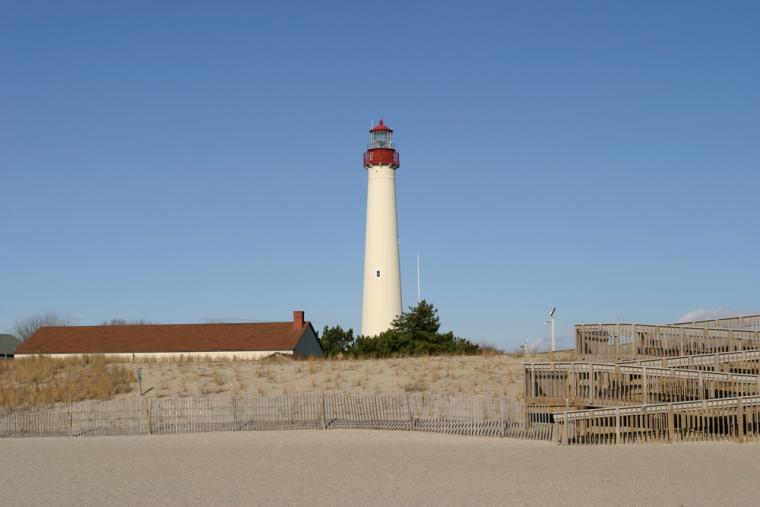 Join over 2.5 million Cape May visitors who have made the journey to the top of Cape May's most well-known landmark. Once you've conquered the 199 steps, you'll enjoy an amazing view of the surrounding Cape May area that extends all the way across the bay to Cape Henlopen on a clear day. Admission is $8 for adults and $5 for children. Tickets may be purchased online or on location.
For more information about the Cape May Lighthouse: click here
---
Visit the Emlen Physick Estate
Year-Round | 1048 Washington St, Cape May, NJ
Image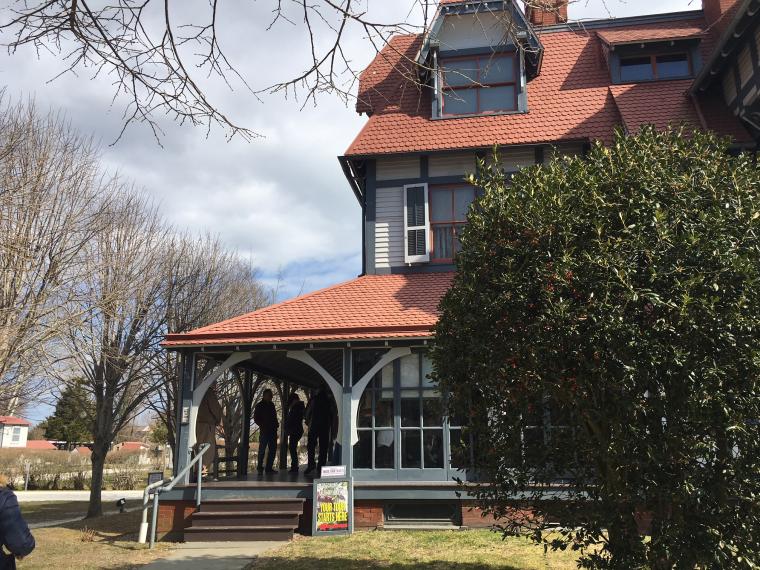 Visit Cape May's only Victorian House Museum and learn about the life of a late 19th century country gentleman. Cape May is known for many historic sites that you just can't see anywhere else in the world, and the Emlen Physick Estate is one of them. 
To Learn More About the Emlen Physick Estate: click here