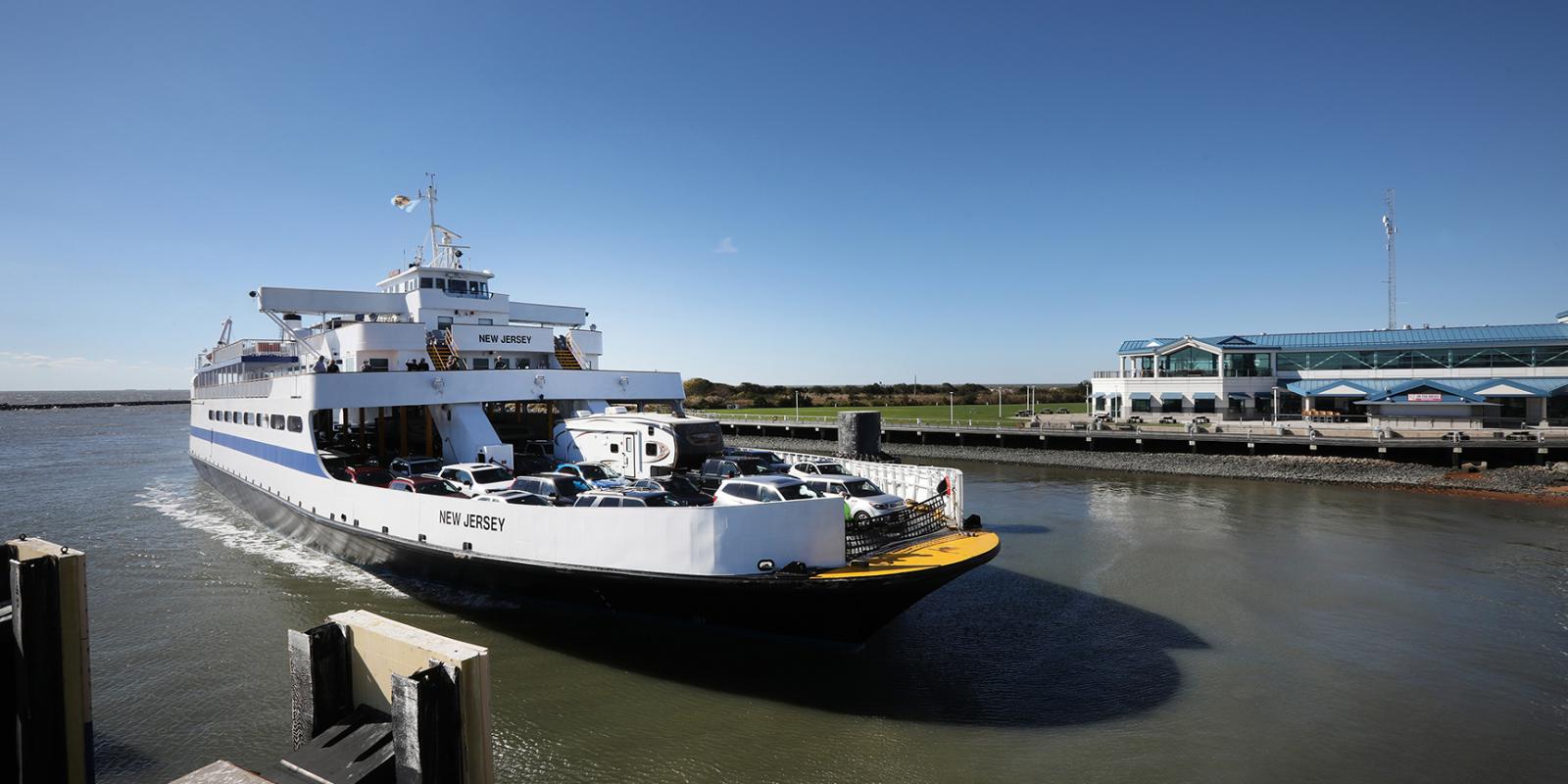 Accessibility Information
Accessibility Information
Are the ferries accessible for people with disabilities?
Yes, but with some limitations. Access to the vessels' passenger decks from the car decks requires climbing stairs (24 to be exact), which can be challenging for those with mobility issues. If this is a problem, please alert Customer Service to arrange to be dropped off at either terminal or by a special dockside elevator to take passengers to the Skywalk level, from which the passenger deck can be accessed directly.
If you are a driver, please advise the Call Center when booking your reservation and staff will provide a special courtesy service by driving your standard vehicle on and off the Ferry, and you can be reunited with your vehicle on the other side of the bay. Please note that this service is only applicable to drivers with standard vehicles. Long vehicles, vehicles with trailers or vehicles with anything in tow cannot be driven aboard by Ferry staff. Skywalks are accessible by elevators.
You must request this service in advance of your arrival through our Call Center at 800.643.3779.
Please bear in mind that you must check in at least 30 minutes in advance of your scheduled departure time in order to take advantage of these accessibility options.
Are the shuttles accessible for wheelchairs?
Ferry shuttles are wheelchair accessible. In the event shuttles need to be contracted with outside services, fully accessible shuttles are always requested, but due to maintenance and scheduling issues, we sometimes are sent shuttles that are not fully accessible. Please advise Customer Service at the time of ticket purchase if you have any accessibility needs so that appropriate arrangements can be made.
I need particular auxiliary aids or services. How can I find out if you have these?
Please contact us 72 hours in advance of your travel at 800.643.3779 to let us know your needs. We will do everything possible to assist you.
I am traveling in a group of people with disabilities. Are there any special procedures I should follow?
Please contact us in advance (72 hrs. preferred) at 800.643.3779 so we may ensure we have staff ready to assist you. We look forward to your visit!
I have a suggestion, comment or complaint regarding special needs access issues at the ferry. Whom should I contact?
The Ferry has several Complaint Resolution Officers (CROs) that you may contact at 800.643.3779 (ask for the CRO). After normal business hours, any of our employees can put you in touch with the CRO.