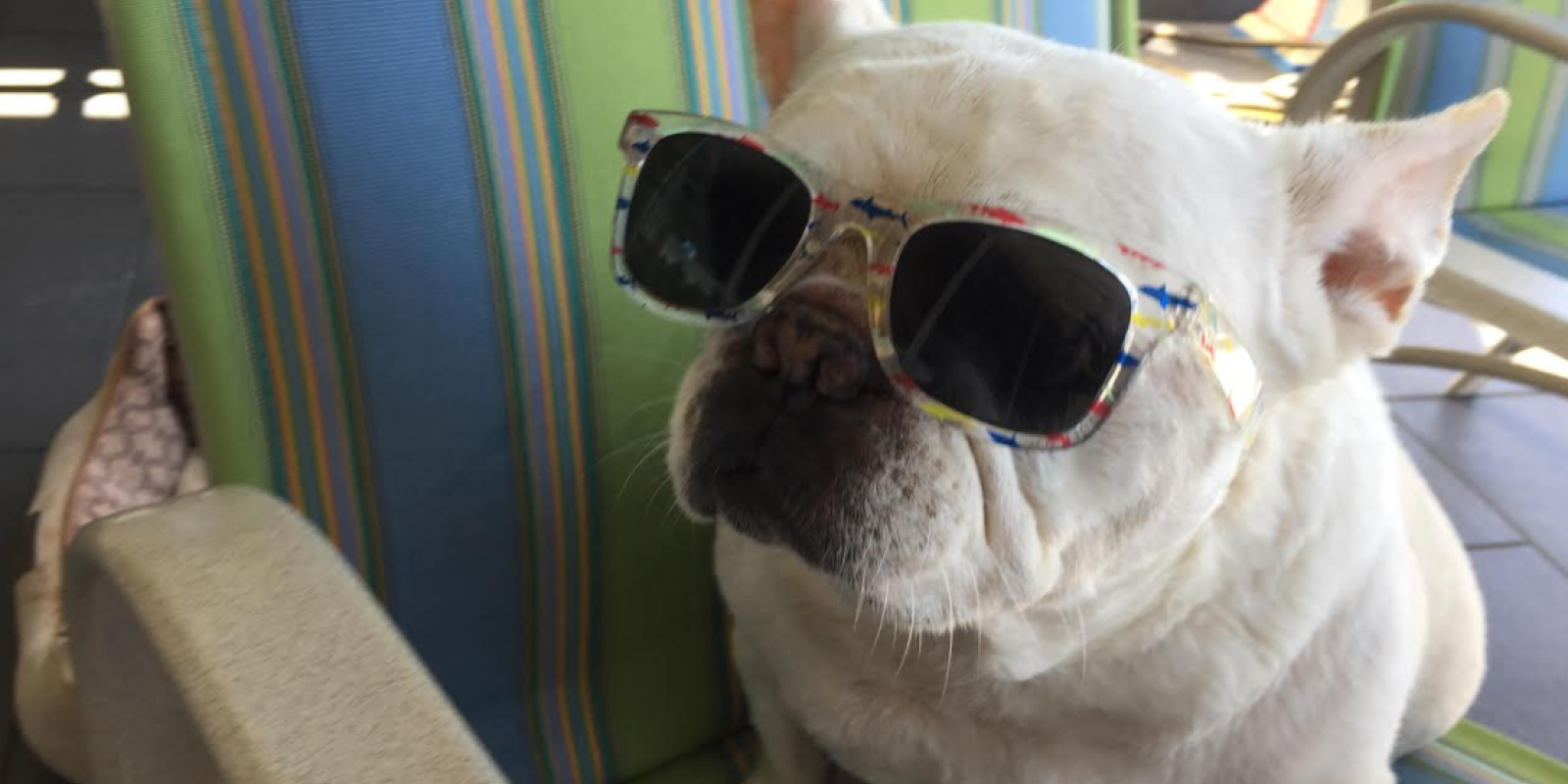 Doggie Destinations: Cape May
We've told you Why Pets Love Riding the Ferry and explained 10 Tips for Taking your Dog on the Cape May-Lewes Ferry, but what can you and your four-legged companion do once you arrive in Cape May?
The answer is: plenty!
Cape May and the surrounding area has plenty of pet friendly lodging, restaurant, and activity options to make your journey across the Delaware Bay a memorable one!
Dog-Friendly Places to Stay in Cape May
Finding pet-friendly lodging isn't always easy, especially in a resort destination like Cape May. Thankfully, there are plenty of options in Cape May to choose from. Here, we've rounded up four examples, which are all certified dog friendly!
Image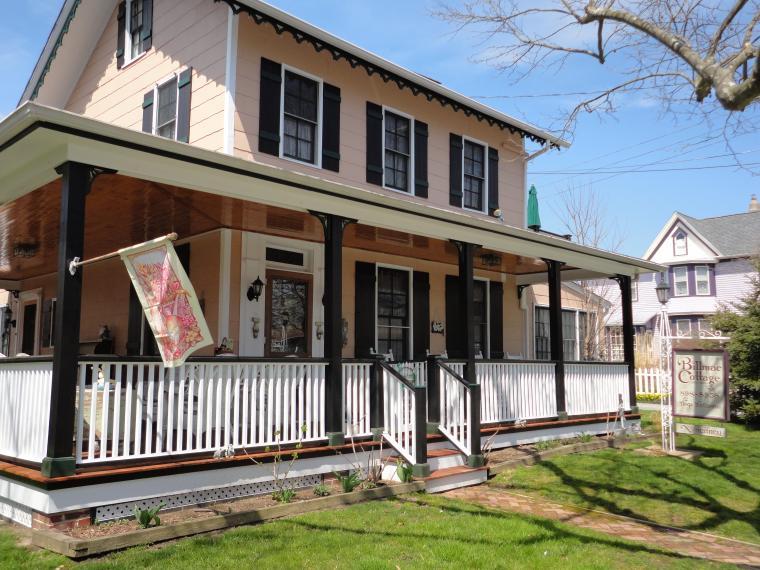 Billmae Cottage
Billmae Cottage offers that Victorian Cape May style and personal touch that makes Cape May so attractive to visitors. Unlike most other B&B's on the peninsula, the Billmae Cottage accommodates your four legged friends. The cottage has three 1 bedroom suite and one 2 bedroom suite. No detail has been overlooked for both the 2 and 4 legged guests.
Image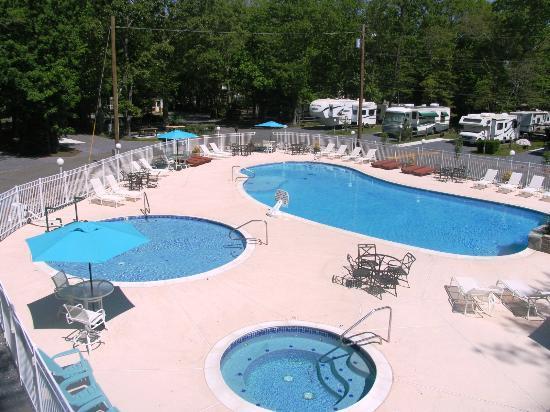 Holly Shores Camping Resort
For more of a woodsy feel, head over to Cape May's only dog friendly campground. Holly Shores Camping resort offers 38 wooded acres nestled in Cape May County just 4 miles from the Cape May and Wildwood beaches. Guests are allowed 2 dogs free of charge but they have to be on a leash when walking around the campground. 
Image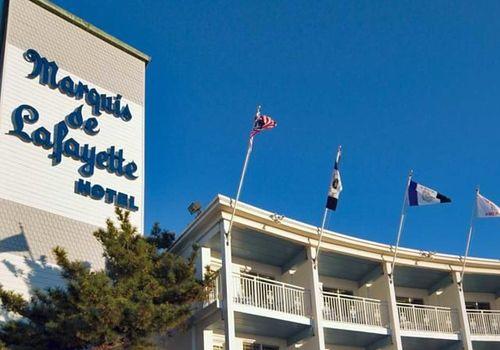 Marquis de Lafayette Hotel
For those who are in need of a more traditional hotel experience, check out the Marquis de Lafayette. Conveniently located near the gorgeous Sunset Beach, this ocean front hotel has 17 pet friendly rooms and suites with separate entrances and exits for the convenience of your pet. The Marquis de Lafayette requires a $100 pet deposit when you check in but that amount will be returned upon checkout. 
Image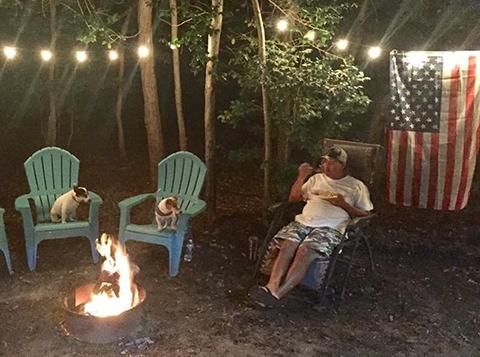 Beachcomber Camping Resort
Located on over 100 wooded acres with spring fed swimming & fishing lakes, Beachcomber is the perfect place to pitch a tent, or set-up your RV or trailer with your pup. Just 4 miles from historic Cape May & the Wildwood beaches & boardwalks, the resort features 2 spacious lighted dog parks with a drinking water station, fire hydrant & bench seating, and they welcome up to 2 pups per site. They also offer pet friendly cabins, tiny houses and teepees. Some restrictions may apply, so check with them before booking. For more information, call 609-886-6035 ext 4, or visit www.beachcombercamp.com. 
Dog-Friendly Restaurants in Cape May
Cape May has tons of wonderful restaurants serving all styles of foods with all sorts of price ranges. However, finding one that will accommodate your pup can be challenging. Thankfully, these four restaurants will help you and your pup satisfy your itch for good food while visiting Cape May.
Image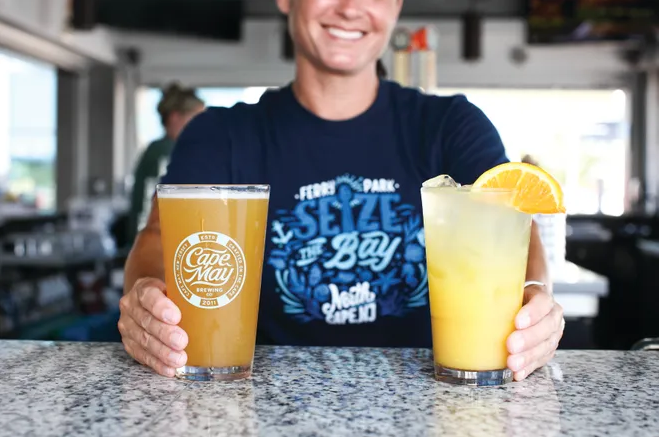 Boat Drinks
Located at the Cape May terminal, Boat Drinks offers a great selection of apps, salads, sandwiches, and of course, drinks! It's also very pet-friendly, as leashed four-legged friends are welcome anytime. Additionally, the terminal greens offer plenty of space for walking if your pup needs to get some energy out.  
Image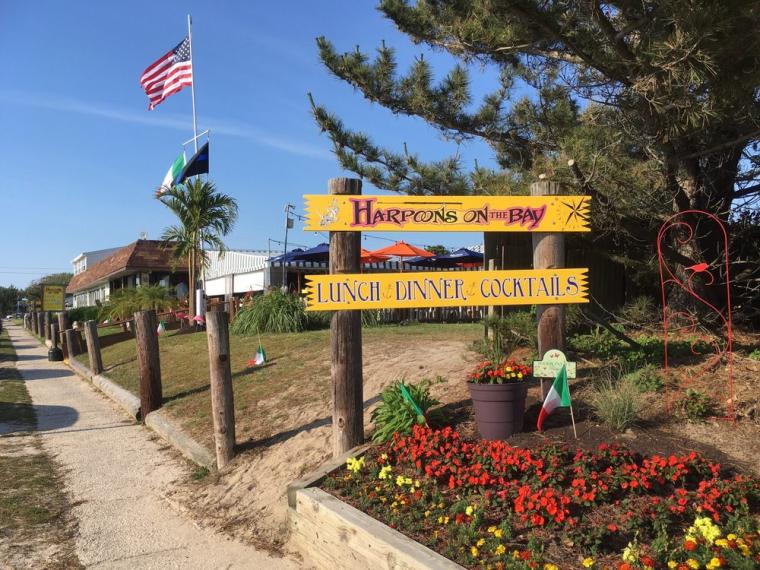 Harpoons on the Bay
Overlooking the Delaware Bay, Harpoon's on the Bay provides a great environment for man and his best friend. While you wait for your food, enjoy a game of corn hole in the sand. Dogs are welcome in the large open outdoor seating area any time of year. If you are looking to escape the crowds of downtown Cape May, Harpoon's is your place to be.
Image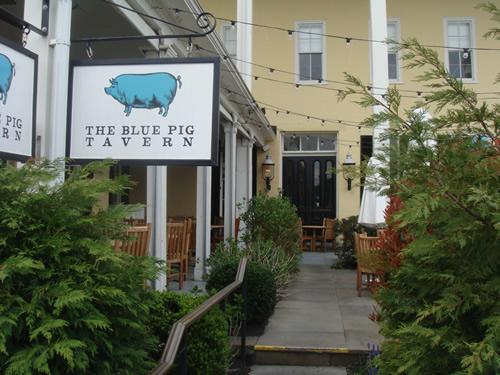 Blue Pig Tavern
While travelling with your dog, finding good healthy dog-friendly food can be hard to find. Luckily, the Blue Pig Tavern has a wide range of food on the menu including farm fresh vegetables. For the humans, the Blue Pig offers a rustic upscale-casual experience. Located in historic Congress Hall only one block from the beach, all of their vegetables come from their local Beach Plum farm. 
Image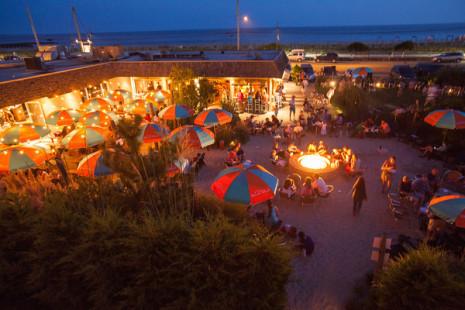 The Rusty Nail
For those willing to spare no expense on their Cape May excursion, be sure to check out the Rusty Nail. What makes the Rusty Nail special, aside from the delicious human food of course, is the inclusion of a doggie menu for your pups! At the Rusty Nail, dogs can enjoy their own food while comfortably lying in the sand surrounding the outdoor eating area. The prices may be more than you'd find elsewhere but the experience is definitely worth every penny.
Dog-Friendly Things to Do in Cape May
Now that you have a place to stay and a full belly, let's look at all the fun things to do in Cape May which allow for both you and your pup to have a good time!
Image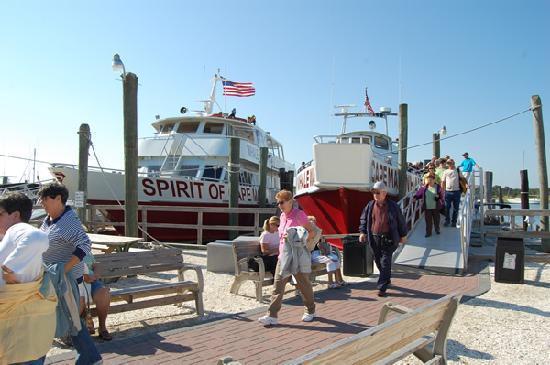 Cape May Whale Watcher
Travelers to Cape May might not know that there are opportunities to spot whales on your vacation. At the Cape May Whale Watcher, both you and your dog can do just that! The Cape May Whale Watcher offers the fastest and largest whale and dolphin boat in all of New Jersey. If you don't happen to see either a whale, dolphin or porpoise, all humans aboard will be given a pass for another excursion free of charge. Pups don't need a pass because all well-behaved dogs ride for free!
Image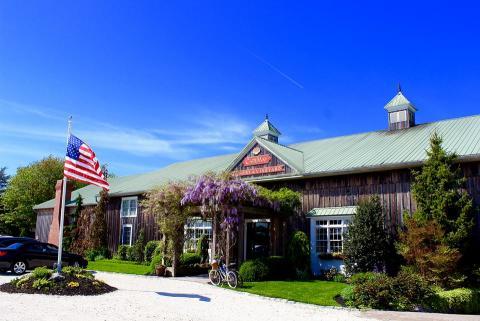 Cape May Winery
Cape May Winery spans over 70 acres, grows 16 varieties of grapes and you and your dog can see it all! Take in the relaxed atmosphere across the campus, especially the tasting rooms where leashed dogs are always welcome. Feel free to sit on the outside patio overlooking the vineyard sipping away with your best friend at your side. Crackers and cheese are available to purchase and for your dog, water will always be provided.
Lower Township Beaches
Going to the beach is an essential part of any shore vacation, but people always wonder "when am I allowed to bring my dog to the beach?" For most beaches dogs are only allowed in the offseason, which is usually defined as September through April. However, there are certain exceptions. Dogs are allowed on the Lower Township Beaches bordering the Delaware Bay throughout the year, including the peak summer months. For a more comprehensive look at where you can and can't bring your pup, see the map below.