Brewery Shuttle Excursions: Cape May
Thursday, July 14, 2022 | 10:15am - 7:25pm
Enjoy Brews & Views While We Do the Driving!

Our Spring Brewery excursions were so popular, we've decided to add a few more over the course of the summer! Cape May County is home to a number of amazing local breweries, so if you're 21+ and a fan of craft beer, our Brewery Shuttle Excursions are a must-add to your to-do list!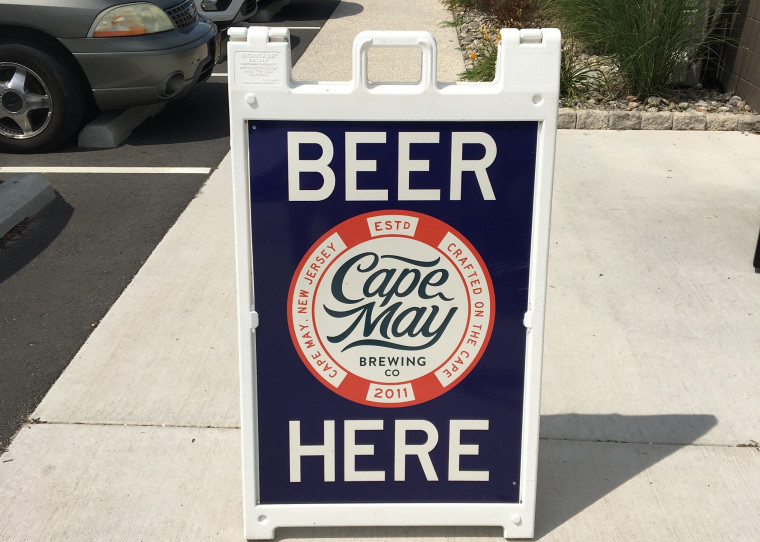 Dates: 
Thursday, July 14
Thursday, August 18
Itinerary (July 14 & August 18):
10:15am - Depart from the Lewes terminal 
11:40am - Disembark in Cape May, board the shuttle
12:00 - 1:35pm - Cape May Brewery, lunch (not provided, details below). 
1:45 -2:45pm - Behr Brewing
2:55 - 4:15pm - Historic Cold Spring Brewery
4:25 - 5:25pm - Gusto Brewing Company
5:30pm - Board shuttle at Gusto, arrive back at Cape May terminal to board the 6pm departure
6:00pm - Depart Cape May
7:25pm - Arrive in Lewes

Lunch: Please note that lunch is not provided, however, Cape May Brewery welcomes guests to BYOF (bring their own food)!

NEW! Order a charcuterie board from Cut + Board and have it delivered to Cape May Brewery at Noon! Delivery is free and there are several delicious options to choose from. Hit the button below to check out a special Cut & Board menu just for our Brewery Excursion passengers! 

View Cut + Board Menu


Passengers may also bring their own lunch, or may choose to have lunch from one of several local options; the Flight Deck Diner is located at the Cape May Airport within walking distance of the brewery and is open until 2pm, and other local options such as the Erma Deli will deliver to the Brewery if requested. 
Other Ideas:
Cape May Brewing Company is located at the Cape May Airport, and if you're a history buff looking to add a little side excursion during your time there, take a walk over to
Naval Air Station Wildwood Aviation Museum
for a look into some amazing aviation history. Located inside a real World War II hangar, the NAS Wildwood Aviation Museum allows you to explore aviation and military history through hands-on exhibits and fun activities.
Please Note:
This excursion will bring passengers to the breweries mentioned; we
do not
pre-arrange tours of their facilities, and
no discounts
are offered or implied.  
---
Cost: $35
Reservations: Strongly Recommended as shuttle seating is limited, but not required
Restrictions: Must be 21+
To Book: Call 800.643.3779 
Accessibility: Handicap-accessible shuttle service is available, please notify the Customer Service representative at the time of booking, or before ticket purchase upon arrival.  
 
---
The Breweries:
Cape May Brewing Company
- If you're a fan of craft beer, you probably know Cape May Brewing. Established in 2011, they've been brewing some of the best craft beer in the Garden State (on the East Coast? In the country?) from their location at the Cape May airport ever since. With a huge selection of brews on tap featuring everything from sours to seltzers to IPAs and pretty much everything in between, one of the largest tasting rooms in the state, an outdoor Beer Garden, and a "Brewtique" offering merchandise and beer to-go, this is an absolute can't miss for any beer lover. 
Cold Spring Brewery
- Ready to kick it old school? Cold Spring Brewery is located on the grounds of Historic Cold Spring Village, and housed in a three-bay, English-style barn built locally in Cape May County in
1804
. They've got a wide variety of beers to choose from, including period-appropriate styles for those who really want to dig into the history. They're also New Jersey's first Non-Profit Microbrewery, with all profits going to support the HCSV Foundation and help stabilize Historic Cold Spring Village so that it can be enjoyed by generations to come. 
Behr Brewing
- Cape May County's newest brewery, Behr has one of the coolest taprooms you'll find anywhere, along with a great selection of beers. From their Dark Thirty Dry Stout to their Pale Behr Pale Ale, Behr Claw Black Cherry Seltzer, and a whole lot more, there's something for everyone to enjoy. You're definitely going to want to check out this awesome new addition to the Cape May beer scene!
Gusto Brewing Company
- New Jersey's southernmost brewery & taproom, Gusto has been keeping it small & weird since they opened their doors in 2018. Whether it's a traditional take on a familiar style or a creative riff on something new, the crew at Gusto consistently brews up some of the best beers in the region, and their taproom has a vibe that'll make you want to hang out until last call.