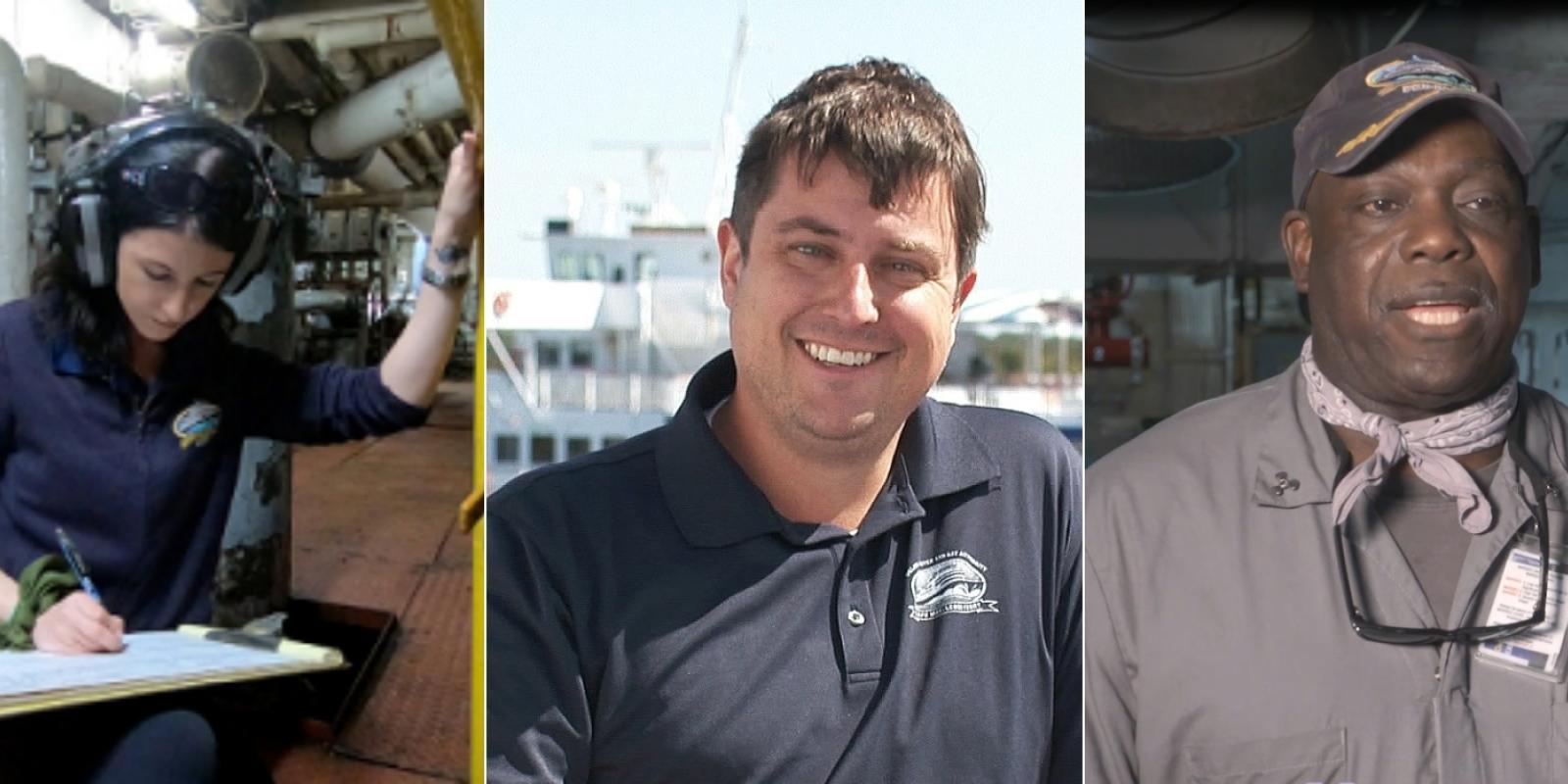 Join Our Crew: Opportunities with the Ferry Marine Crew
Whether you're looking to get a foot in the door in the maritime industry, you're an established professional looking for a stable position that allows you to be home every night, or you're just someone who's interested in finding out what it's like to work aboard a vessel, we've likely got an opportunity for you here at the Cape May-Lewes Ferry.
We hire year-round, and at any time may have openings for positions like Ordinary seaman, Able-bodied seaman, Marine Engineers, Pilots, and even Captains. Scroll down to learn more about our positions, our crew, and why working for the Cape May-Lewes Ferry could turn out to be a great career move for you.
Image
See Open Positions!
Click the button above to see currently open positions on DRBA.net. Use the filter at the top of the cards on the page to filter for Ferries under the All Divisions/Services tab. 
Currently Available Opportunities
In preparation for the summer season, there are currently open marine positions both for the Cape May-Lewes Ferry  in Cape May, NJ and Forts Ferry Crossing in Delaware City, DE. We're hiring for : 
Ordinary Seamen
Able Bodied Seamen
Assistant Marine Engineer
Deck Hands
Bridge Crew
To learn more about any of these opportunities and apply, visit the DRBA Employment page and sort by "Marine" in the Departments drop down menu.  
Not sure which job is right for you? Never worked in the marine industry, but think you might be a good fit?  We've got you covered!  Send your resume using the "Send Us Your Resume"  button below and we'll review it to see where you might be a good fit. We'll take the guesswork out of it and contact you if you are a potential match with one of our open marine posts. 
---
Why Join Our Marine Crew?
We could say it's the ability to live in a vacation resort year-round in an area known for its houses, beer, surfing, diamonds, beaches, sunsets and charm. But, that's just the lifestyle you can enjoy once you come down. We think the jobs and careers available are pretty cool, too! It's the combination of the work, advancement opportunities, lifestyle, and area amenities that make this a great place to build a career. 
If you ask the people who already work on our Marine crew, the best part of working at Cape May-Lewes Ferry is our tight-knit team, unique boats and experience with both traditional and new emerging technology, plus the ability to work in a field you love, and still be home for dinner each night.
 
---
ABOUT US
The Cape May-Lewes Ferry travels between Cape May, NJ and Lewes, DE four to fourteen times a day depending on the season to connect two of the most historic and unique sea towns on the Mid-Atlantic. Each vessel can carry approximately 100 standard-sized vehicles and up to 800 passengers, with frequent boarding of RVs, tractor trailers, trade show floats, and mobile homes in transit up and down the eastern seaboard. The journey is one of only two water routes in the U.S. along a numbered roadway, with the Cape May-Lewes Ferry extending Route 9 from New Jersey to Delaware.
Image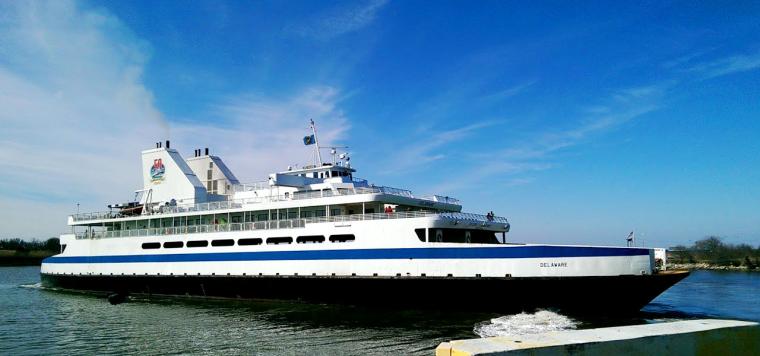 Currently, the fleet consists of three Motor Vessels -- the Cape Henlopen, Delaware and New Jersey. In addition, the Ferry division operates The Delafort servicing tourists in season traveling between Delaware City, Fort Delaware and Fort Mott in New Jersey.
The Cape May-Lewes Ferry is operated by the Delaware River and Bay Authority which also operates the Delaware Memorial Bridge and five airports in Delaware and New Jersey.
 
 Apply Now