Shuttle Information & Directions
Getting Around
Ferry Shuttles
Cape May
Image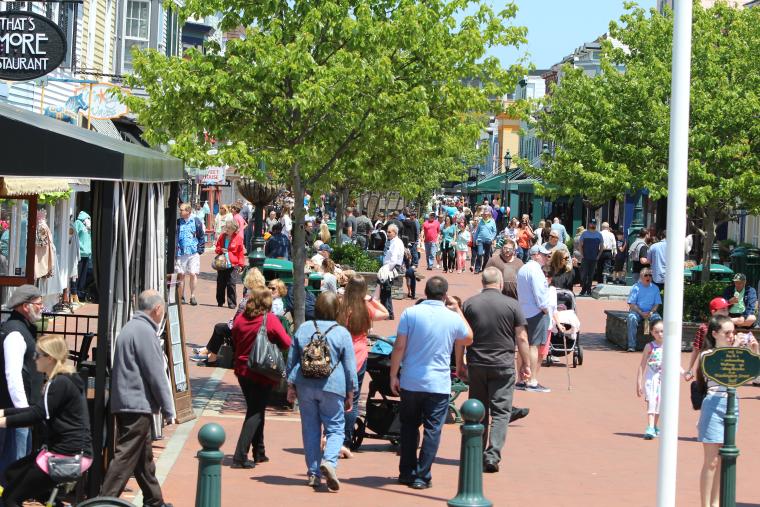 Photo Credit:  John Cooke, Cooke Cape May
Shuttle Schedule
Sept. 9 - Oct. 8 :  Saturdays and Sundays Only from 10AM - 4:30PM. 
Additional Friday Shuttle: 10/6
 Shuttle Fares
Service is $4 per passenger. Space is limited so advance reservations are required.
To make a shuttle reservation, please call 800.643.3779.  
The shuttle travels a single route between the Cape May Terminal and the Cape May Welcome Center at 609 Lafayette Street; there are no other stops.
When service is running (typically Memorial Day - early-October), shuttles meet incoming departures at the Cape May Terminal from 10am - 12:30pm to bring passengers into Cape May.
Passengers looking to return to the Cape May Terminal in time for the 6pm return departure to Lewes will want to make sure to check with the shuttle driver to confirm when the last shuttle leaves the Cape May Welcome Center. Generally this is around 5pm, but we suggest checking with your shuttle driver to confirm exact time. 
---
Lewes
There is no Ferry-provided shuttle service in Lewes, however, there are several options for getting to and from town.
Image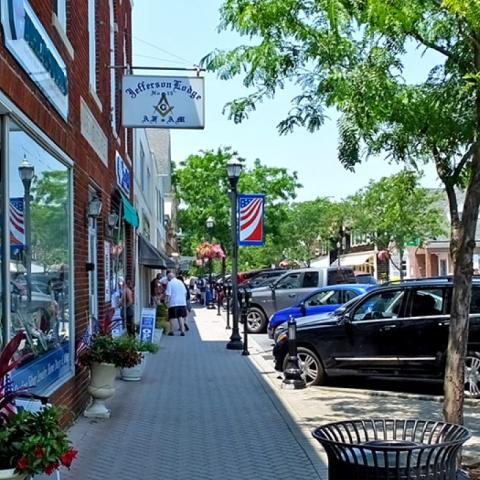 The Lewes Line
The City of Lewes is continuing their transportation program for the summer of 2023 to get residents and visitors to designated key locations around the city, one of which is at the Lewes Ferry Terminal. A 14-passenger bus will operate from 9AM-9PM, 7 days a week from May 23rd through September 30. Passengers pay $1, or can purchase a 12-ride card for $10.
The bus will serve each pick-up/drop-off point every half hour during operating hours. Pick-up/Drop-off locations are as follows:
Lewes Ferry Terminal
Johnnie Walker Beach
Savannah Beach
Otis Smith Lot
Market Street
George H.P. Smith Park
Margaret H. Rollins Community Center/Lewes Library/Trailhead
Cape Henlopen High School (available weekends only in May & September; available 7 days a week in July and August)
DART Bus Service
the DART Route 204 bus picks up and drops off in front of the Lewes terminal on the 1/2 hour. 
---
Ground Transportation Options
Looking to utilize Uber, Lyft or taxi service when you arrive at the terminal? Please use the following addresses when arranging service:
Cape May Terminal - 1200 Lincoln Blvd, North Cape May, NJ 08204
Lewes Terminal - 43 Cape Henlopen Drive, Lewes, DE 19958 
Passengers are encouraged to arrange those services prior to arrival at the terminal. Please note that availability may vary depending on season. 
 
Public Transportation Options
Cape May
On the Cape May side, public transportation options are generally not within walking distance and require a taxi or shuttle to get to transit centers in the local towns
Lewes
On the Lewes side, there is a DART bus stop in front of the terminal 
For complete list of pick-up/drop-off times, please be sure to check the DART route schedule 
To check state transit options see the links below. 
---
Getting Here 
The 17-mile, 85-minute cruise between New Jersey and Delaware can cut miles off a trip along the Atlantic Coast and connects travelers to beautiful beach towns. Below, you will find information on how to get to our terminals and ground transportation options to local towns if you travel across as a foot passenger.
Cape May Ferry Terminal Address
1200 Lincoln Blvd
North Cape May, NJ 08204
View Cape May Ferry Terminal on Google Maps
GPS: 38.968719, -74.959717
Lewes Ferry Terminal Address
43 Cape Henlopen Drive
Lewes, DE 19958
View Lewes Ferry Terminal on Google Maps
GPS: 38.782424, -75.119877