We'll Do the Driving: Trolley Rentals Now Available!
Did you know you can rent the Trolley for your special occasion or event?
If you're looking for a fun, stylish, and incredibly original way to arrive with flourish and flare, consider renting the Cape May-Lewes Ferry Trolley!
Leave the driving to us while you relax and enjoy the company of your friends, family, or coworkers en route to your destination! When you rent the Trolley for your transportation needs, we provide a professional shuttle driver and space for up to 32 people. 
Trolley rental is priced per hour with a 3-hour minimum requirement. The Trolley decor can be customized to fit your event or itinerary. The Trolley books quickly all year, especially during the Wedding and Prom Season. Interested? 
 
---
Image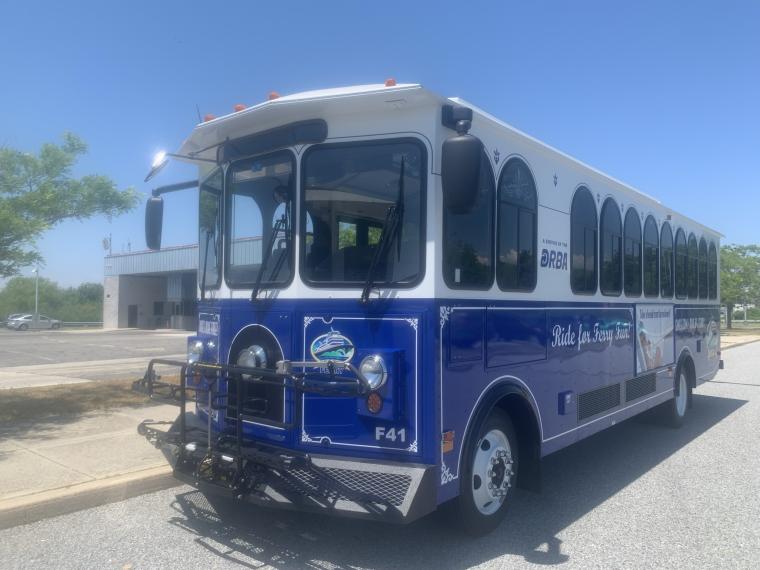 Commonly Asked Questions
How many people can fit on the Trolley? Trolleys can hold up to 32 passengers 
How much does it cost? Cost is per hour, with a three hour minimum required. Cost varies depending on duration, number of stops, and total mileage. Inquire for more information
Where can the Trolley take my group? Almost anywhere in Cape May County. Itineraries can be customized to fit your needs, so whatever you're planning, please reach out for more information.