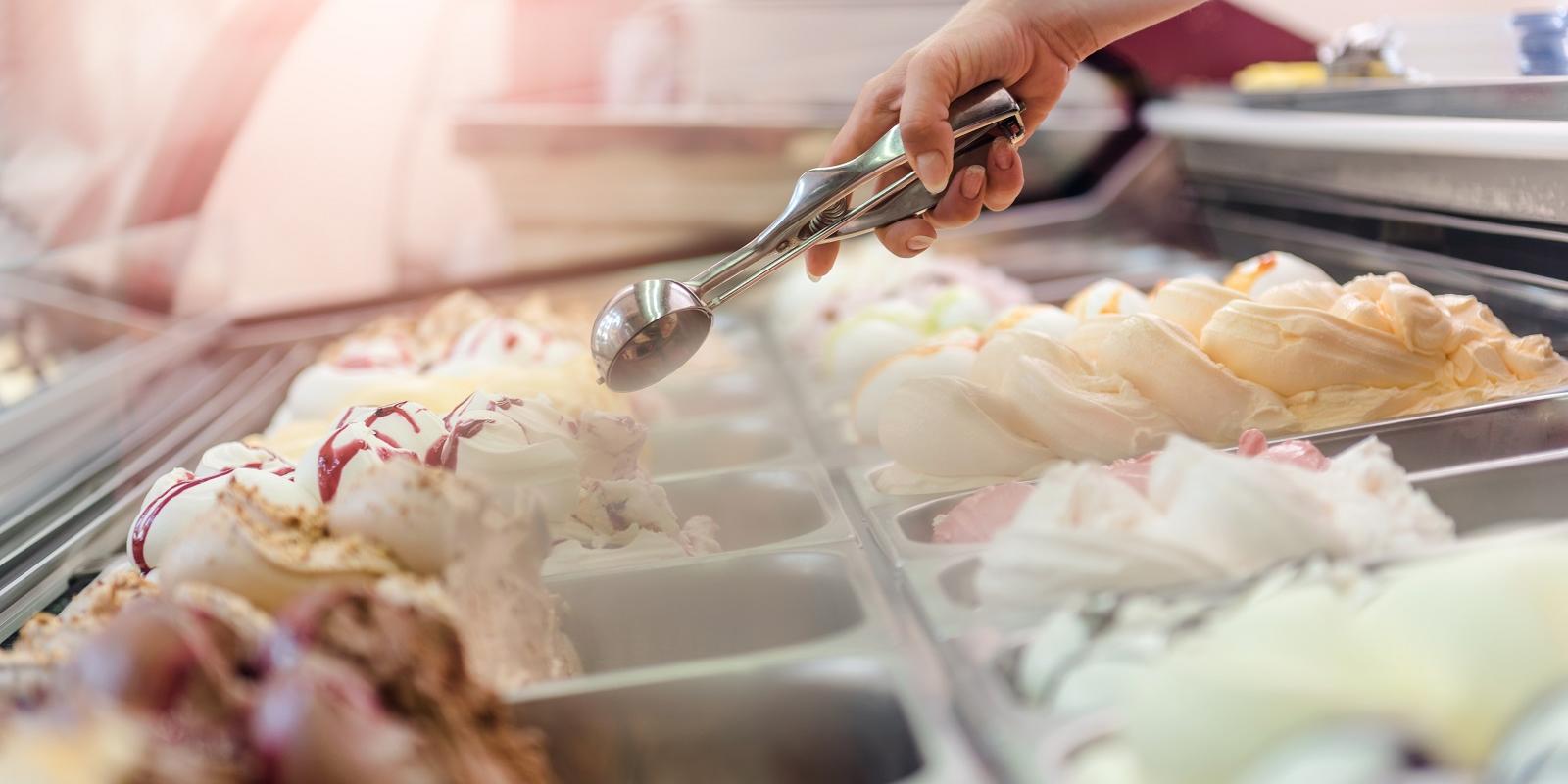 Where to Find Sweets in Lewes & Rehoboth
Sussex County Sweets & Treats
Some would argue that it's never a true beach vacation without some sweet treats, especially ice cream. Here are some of our passenger's favorite sweet stops in Lewes and Rehoboth Beach.  
Candy Kitchen
Whether you prefer saltwater taffy, homemade fudge (try the King Tut or Holy Hash varieties) or hand-dipped chocolate candy, this Rehoboth mainstay has it all.
1 South Boardwalk, Rehoboth Beach (302)227-9200; 102 Rehoboth Ave. Rehoboth Beach (302) 227-7195; Midway Shopping Center, 18627 Route 1, Rehoboth Beach (302)645-4769; www.candykitchen.com
Image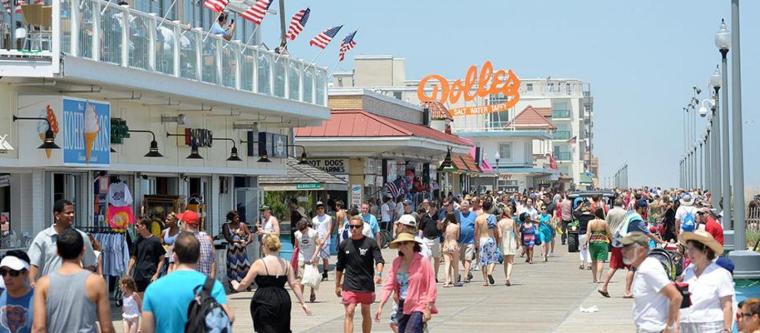 Dolles Candyland Ibachs Candy By the Sea
Since 1927, saltwater taffy and fudge have been made here from family recipes in small-batch copper kettles. Chocolate are handmade and hand-coated. 
Dolles Candyland, 1 Rehoboth Ave., Rehoboth Beach (302) 227-0757; Ibachs Candy by the Sea, 9 Rehoboth Ave. (302)227-2870  dolles-ibachs.com
Fischer's Popcorn
Caramel popcorn dusted with crab spice? Don't knock this sweet and savory combination until you've tried it. And be sure to buy the XL 2.5-gallon bucket, because everybody's going to want some.
48 Rehoboth Ave., Rehoboth Beach www.fishers-popcorn.com
Hopkins Farm Creamery
More than 20 year-round and seasonal flavors - including those with local summer fruit - are made on this family-owned farm. They also have hand-spun milkshakes and ice cream cakes and pies.
1818 Dairy Farm Road, Lewes (02) 645-7163  www.hopkinsfarmcreamery.com
The Ice Cream Store
Unless you're a diehard purist, you'll want to sample the Crabula, Sharkenstein, Zombie and other offbeat flavors - or the ones made with eccentric ingredients like ghost peppers, beer, Japanese shiso leaf and sweet corn.  Over 100 combinations come together at the nearby Woodside Farm Creamery.
6 Rehoboth Ave., Rehoboth Beach  (302) 227-4609 www.rehobothbeachicecream.com
Kaisy's Delights
The kaiserschmarm (or kaisy for short) is a specialty of the Tyrol region in the Alps. It's a light and airy, griddle-baked, shredded pancake flavored with vanilla and rum. Top it with powdered sugar or homemade fruit sauce, whipped cream, chocolate sauce, applesauce or ice cream. 
70 Rehoboth Ave., A-2, Rehoboth Beach  (302) 212-5360; 1548 Savannah Rd., Lewes  (302) 313-4241  www.kaisysdelights.com
Kilwin's
Watch the candy-makers hand-paddle fudge, turn nuts into brittles, dip apples into caramel and dunk other goodies -from pretzels to rice cereal treats- into chocolate. Kilwin's also has its own ice cream in 27 flavors.
140 Rehoboth Ave., Rehoboth Beach (302)227-3611  www.kilwins.com
King's Homemade Ice Cream Shops
With recipes from the early 1970s as its foundation, Kings has expanded its lineup to include fancy flavors like Salted Caramel Crunch and fanciful ones like Galaxy.
201 Second St., Lewes (302) 645-9425  www.kingshomemadeicecream.com
-----------------------------------------------------------
This listing originally appeared in the Spring/Summer 2018 edition of Twin Capes Travller, a travel digest produced jointly by Today Media, Today Media Custom Communications and The Cape May-Lewes Ferry.  Listings were accurate at the time of publication and may be subject to change. When on board or at any of our terminals, make sure to pick up the latest edition to see more ideas of places to go and things to do while in the Delaware Bay region.