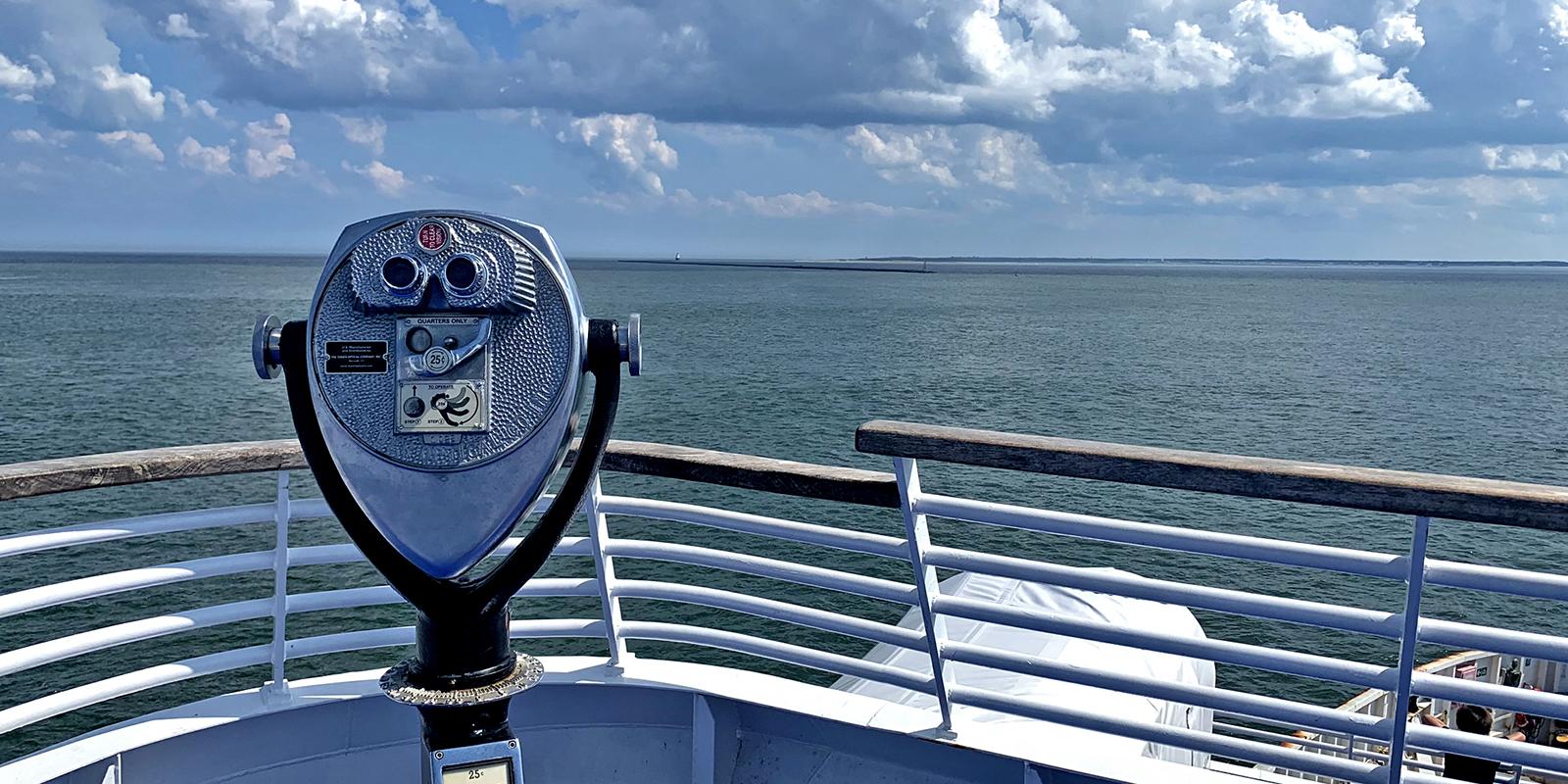 Foot Passenger & Bicycle Information
Foot Passenger Information
Foot Passenger and Bicycle Travel Have Resumed!
We look forward to welcoming you aboard! Foot passengers, please note the following regarding shuttle service: 
In Lewes, the DART Route 204 bus picks up and drops off in front of the terminal every 1/2 hour from 6:30am - 9:00pm.
In Cape May, shuttle service is available seasonally, from mid-May through September.   
More Information for Foot Passengers and Bicyclists
---
Can you describe the foot passenger boarding process?
Image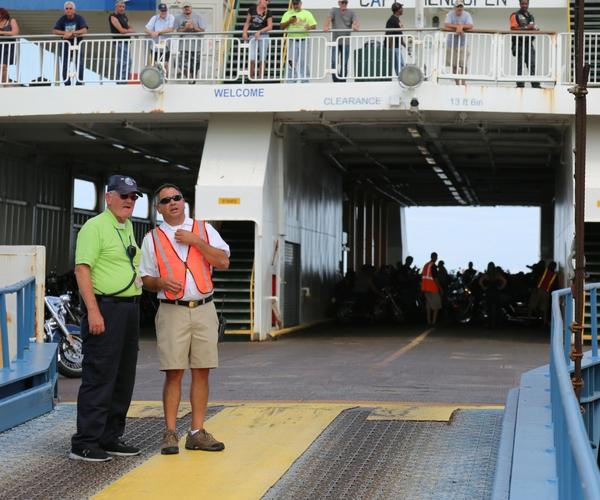 All foot passengers must check-in at the ticket counter prior to boarding, and proceed to the skywalk for screening. The screening process begins 45 minutes prior to departure, and concludes 30 minutes prior to departures. Passengers not screened when the process concludes will not be able to board, regardless of reservation status. 
Passengers can either take the stairs or an elevator to get to the Skywalks for boarding. Upon boarding the vessel you will be required to present your ticket for scanning by our Dock Attendant.  There are also restrooms, gift shop and a food court on each ferry.  
Important Information for Foot Passengers
Can an Unaccompanied Minor Board the Ferry as a Foot Passenger? If so, at what age?
Yes, unaccompanied minors who are 14 years or older may travel aboard the Ferry without an escort. A maximum of two children between the ages of 2 and 13 can travel escorted by a passenger who is at least 14 years old.
 
Can I leave my car at the terminal if I board as a foot passenger?
Yes, you are welcome to park your car at either the Cape May or Lewes terminals, free of charge. If you need to leave your vehicle overnight you are welcome to do so, simply register your license plate at the ticket counter before departing.  
---
Bicycle Information
Bike riding in Delaware and New Jersey is an experience.  Delaware is rated the third best state in the country for bike riders and NJ is 17th. Take your bike over to Cape Henlopen State Park near Lewes and explore the myriad of trails weaving through beaches, marshes, and maritime forests. Head the other direction to Cape May, where you can cruise into town and access all the bars, restaurants, and beaches within a few miles!
 
Important Bicycle Travel Information
Bicycles are free on the Cape May-Lewes Ferry, riders pay the foot passenger fare and walk their bikes on board. Riders walk their bike on board and may secure their bike using one of the racks located on the car deck. Please note that bicycle locks are not provided.
For information on bicycle fares and the bicycle check-in process, please click here.