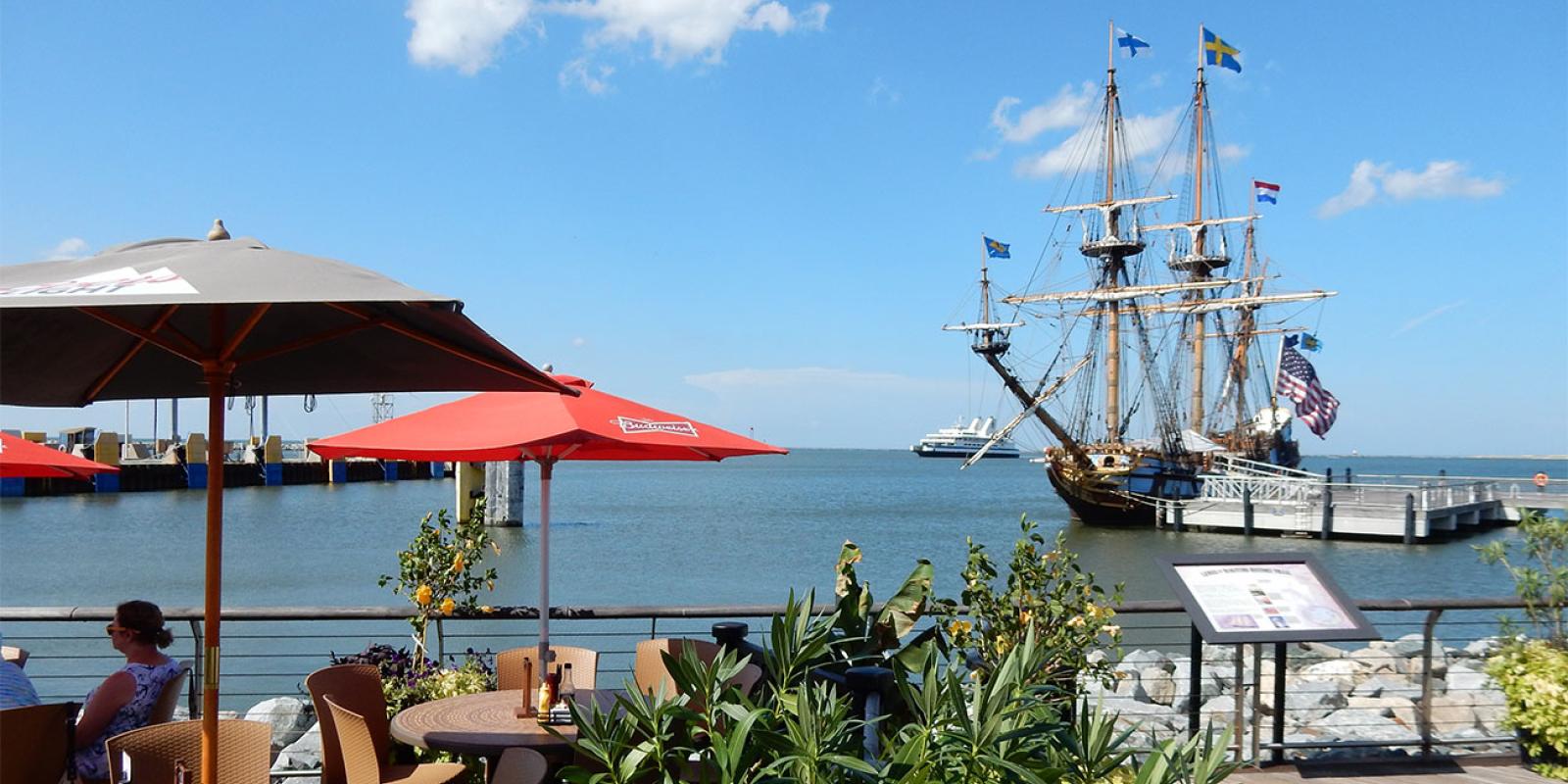 Get to Know the Gateways of Lewes
The "Gateways of Lewes" are six roads forming a continuous network of greenway leading into the town and out to the ocean. The Gateways also provide an active and enjoyable way to explore the more than three centuries of Lewes history. You'll definitely want to make a day of traveling these trails by boat, car or bike, leaving plenty of time to take in the natural beauty and interesting stopping points.
Image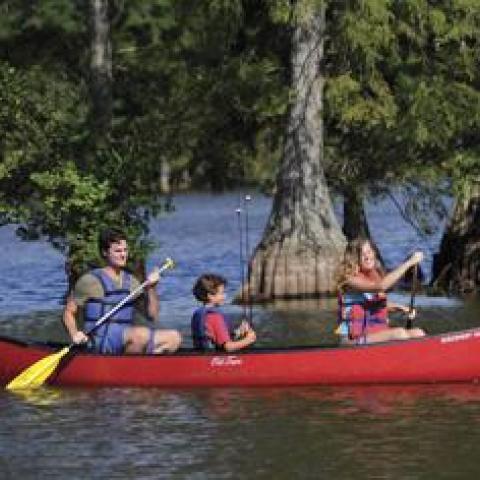 Image Title
Canoeing at Trap Pond State Park near Lewes
The "Gateways from the Land"—Kings Highway, Savannah Road and New Road—run generally east to west, perpendicular to the coast, passing through numerous historically significant areas, including downtown Lewes. The "Gateways from the Sea"—Pilottown Road, Gills Neck Road and Cape Henlopen Drive—run approximately north to south, parallel to the coast. This route follows the Lewes-Rehoboth Canal and the beach.
This route follows the Lewes-Rehoboth Canal and the beach.
Among the interesting places you'll find along the Gateways from the Land are the Lewes Presbyterian Church (est. 1692) and churchyard, the Zwaanendael Museum (built in 1932 to resemble the ancient City Hall in Hoorn, Holland) on Kings Highway, and Bethel Cemetery and the War of 1812 Memorial Park just north of the Canal Bridge on Savannah Road. Along the Gateways from the Sea are the Cannonball House (with a War of 1812 cannonball embedded in its foundation), historic Victorian homes of Delaware River and Delaware Bay pilots, the Lightship Overfalls (a floating lighthouse built in 1938), and Canalfront Park.
Image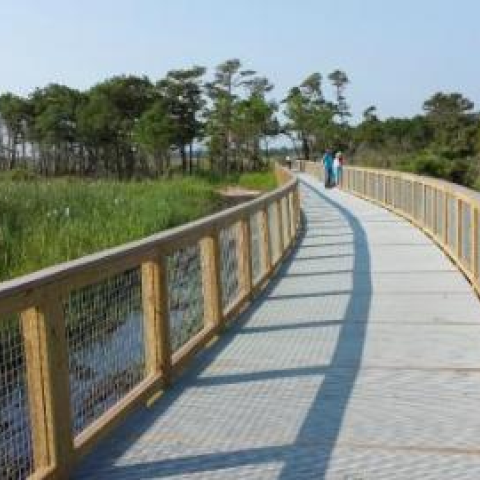 Image Title
Bike trail in Delaware State Park
At the end of the Gateways from the Sea greenway is the 5,193-acre Cape Henlopen State Park. There, you can hike a three-mile paved loop trail, six miles of beach along the Atlantic Ocean, or the 1.6-mile crushed-gravel Walking Dunes Trail, which ends at the 80-foot-high Great Dune. They're called "walking dunes" because they actually move slowly across the park.
In the park, you'll discover a World War II observation tower that was part of Fort Miles and used to spot enemy battleships. It's a shorter climb up one of the former military bunkers in the park, but the view is still impressive. Be sure to visit the Seaside Nature Center to check out the live Osprey Cam.
Visit www.delawaregreenways.org for more information.
---
Explore Things To Do In The Area
Get More Travel Inspiration: Sign up for e-News from the Ferry!