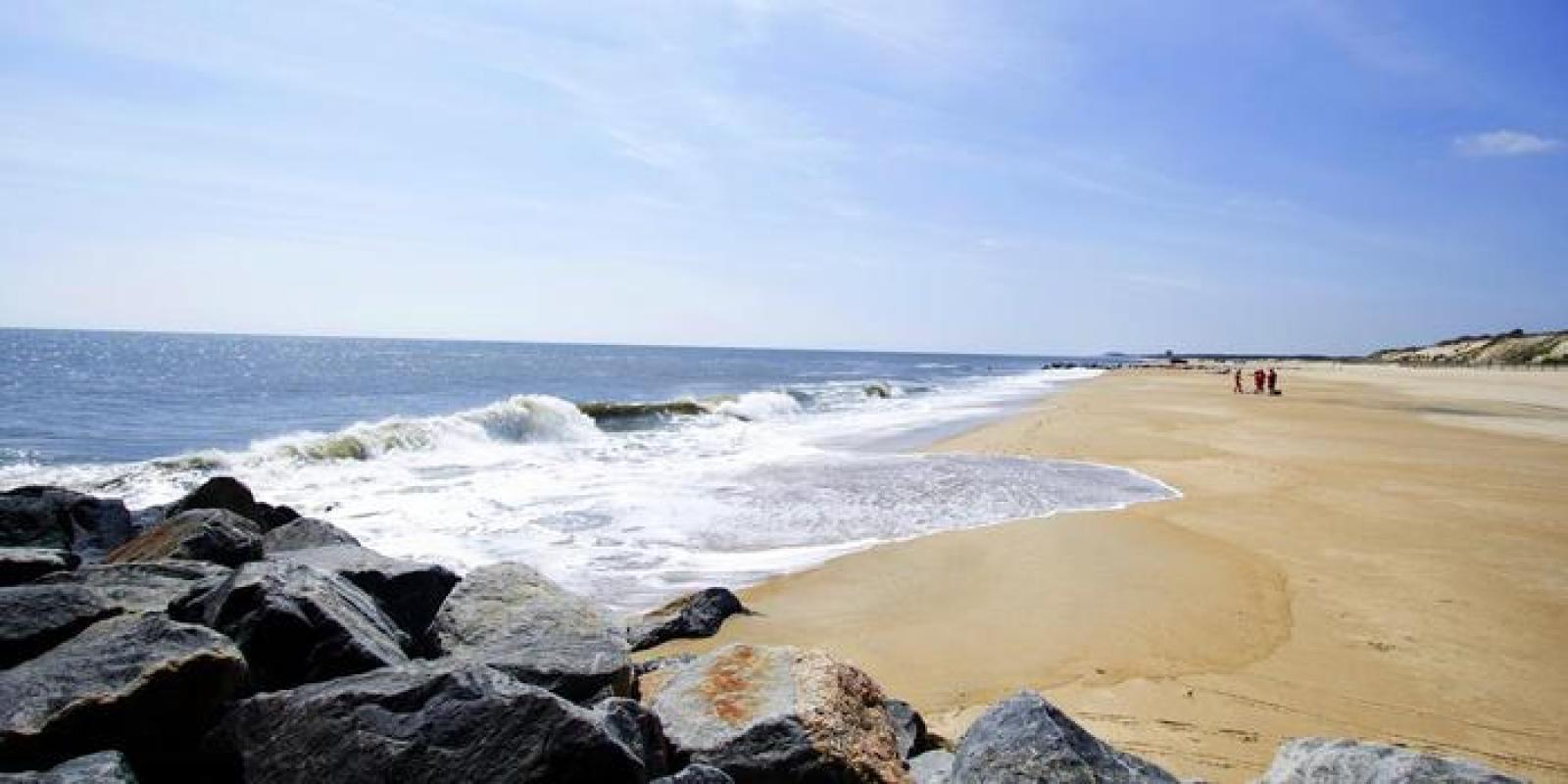 Incredible Outdoor Experiences in the Mid-Atlantic
Enhance your road trip with extraordinary outdoor experiences this Fall!
The Mid-Atlantic is home to many outdoor experiences--from rare accommodations to unique travel methods and destinations. Most people take the NJ Turnpike or the Garden State Parkway straight down to the Cape May-Lewes Ferry and then on to major highways through Maryland, Virginia and the Carolinas. If you're in a hurry, either can be the best way to go, but if you've got more time on your hands, or want a different "blue highway" experience, here are some suggestions for exploring great finds off the main roads.
Begin by getting off the Garden State at exit 25, hanging a quick left onto Roosevelt Blvd and over the 34th street bridge in Ocean City. Once on the island, head south on Central Avenue until you reach the southernmost point, where you'll find the entrance to Corson's Inlet State Park. This 300+ acre oceanfront park is rich in wildlife and home to a plethora of activities including hiking, fishing, crabbing, and boating. When you're done exploring, head back out via 55th street, over the Corson's Inlet Bridge and keep 'following the Gull' as a combination of roadways nicknamed 'Ocean Drive' take you south through the islands of Cape May County. 
As you continue south, you'll reach the historic town of Cape May, situated at the southernmost tip of New Jersey. Enjoy a walk admiring the Victorian homes (Cape May MAC is a great source of information on historic Cape May), stroll Sunset Beach in search of Cape May diamonds, grab a bite to eat or head over and check out the Cape May State Park and Lighthouse. For other ideas on what to do and where to stay in the southern shore region, visit the New Jersey Campground Owners Association.
Image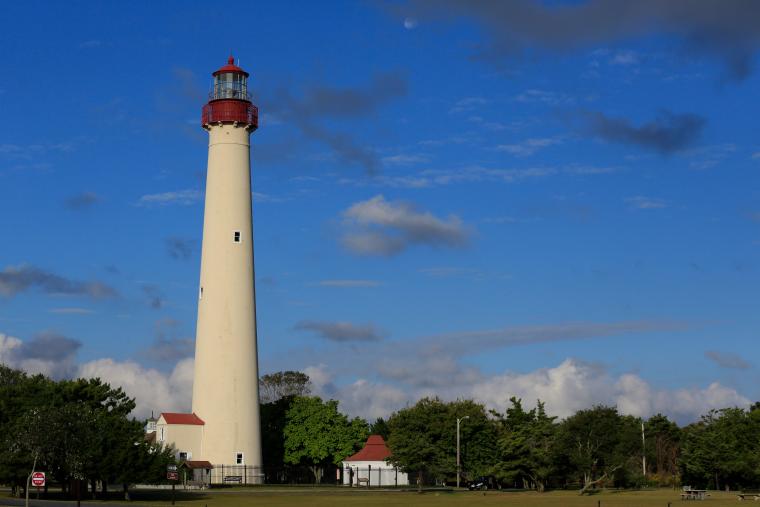 Enjoy a morning cup of coffee before packing up and heading over to see us at the Cape May-Lewes Ferry. The vessel will transport the family, vehicle, and any four-legged friends south across the Delaware Bay. Enjoy the breeze, stretch your legs and keep your eyes peeled for birds, dolphins and even whale sightings throughout the journey.
Image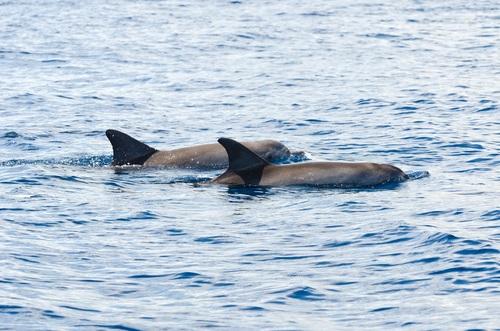 Next stop is Cape Henlopen State Park, rated Delaware's top state park offering more than 7,000 acres of coastal environment and history. Visitors can be found biking through sand dunes, swimming in the ocean, fishing from the bayside pier, birdwatching along the salt marshes, horseback riding and touring Fort Miles, a WWII military base. Set up camp for the night at the newly renovated campground that offers a variety of accommodations.
Image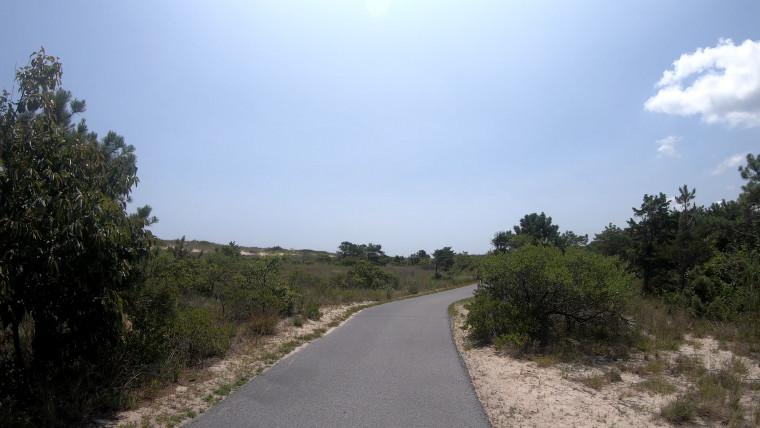 Travel a half hour inland to Trap Pond State Park, home to the northernmost stand of bald cypress trees in the continental U.S. The park provides climate-controlled cabins and yurts as well as camping sites and many outdoor amenities including activities, kayak, rowboat, and canoe rentals.
Continue the journey south to Maryland's Eastern shore to experience Assateague Island National Seashore, a remote island famous for its wild ponies. If you have a four wheel drive vehicle, purchase a permit to drive right on the beach in the Over Sand Vehicle zone.
The Chesapeake Bay Bridge-Tunnel will take you from Virginia's Eastern Shore across the mouth of the Chesapeake to Hampton Roads, Virginia and south toward North Carolina's Outer Banks. These barrier islands off the coast are renowned for their miles of drivable, open-sea beaches and state parks. Spacious rental homes line the shores, however, they often book up months in advance. Instead, consider booking a night with a local RV rental service like EZCamper that not only provide the RV but allow you to choose from over a dozen campgrounds to experience along the coast.  
The Mid-Atlantic coast has so much to offer when it comes to nature and outdoor adventures. As you plan your spring and summer trips, consider taking the less-traveled route or choose the unique night's stay--after all, getting there is half the fun!