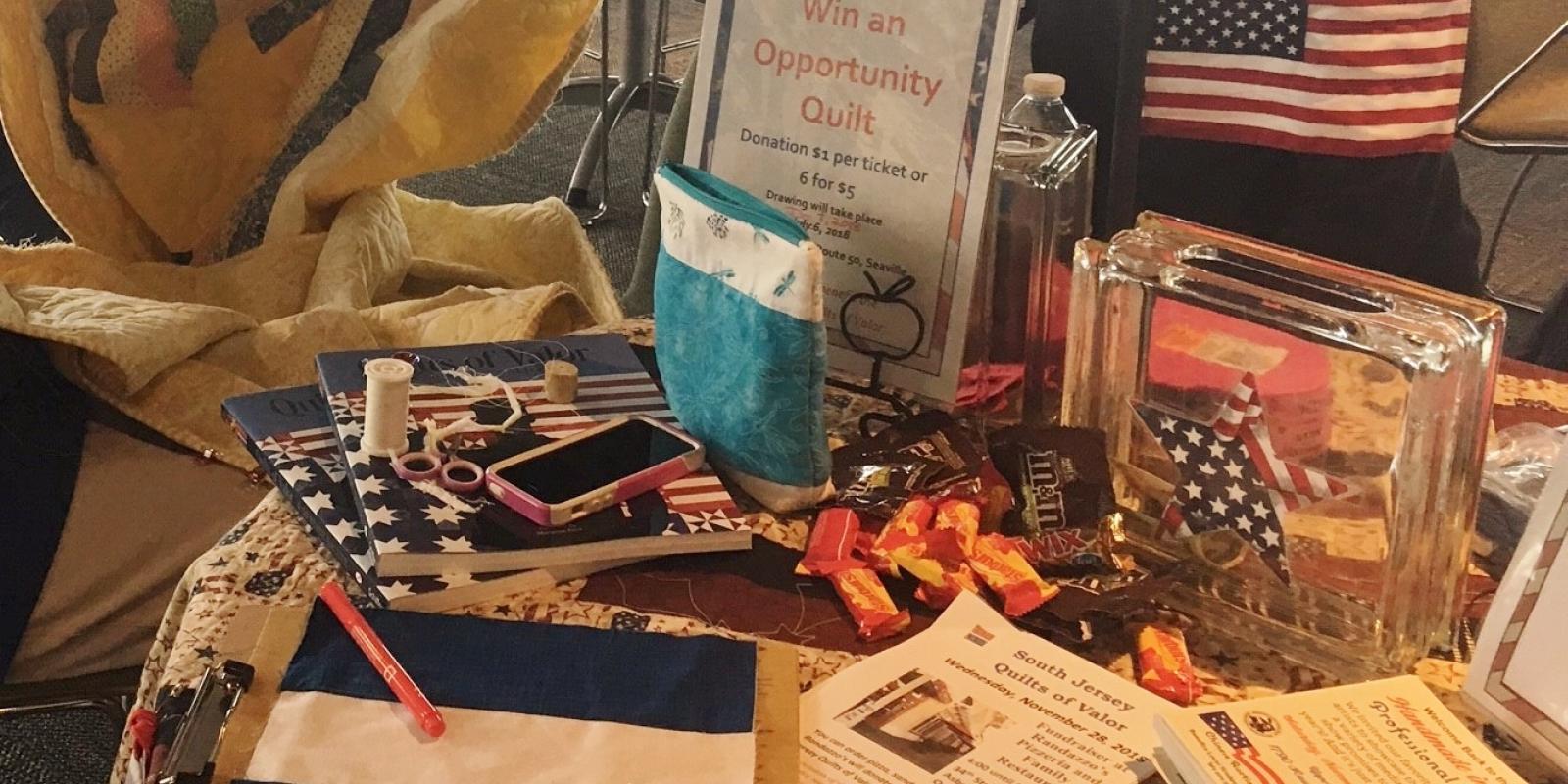 Monthly Meetings at the Ferry
Many local groups and business organizations like to meet at the Ferry for everything from Chamber of Commerce luncheons in the Cape May Sunset Lounge to pick up mahjong games in the Lewes salon.
But, without a doubt one of the warmest and most regular groups is Quilts of Valor South Jersey Chapter. The group meets the first Friday of every month from September through June in the mornings.  Everyone loves getting a homemade quilt, but this special organization builds blocks at a time to create quilts for veterans of war who might otherwise not have an extra layer of both warmth and care when most needed. 
Image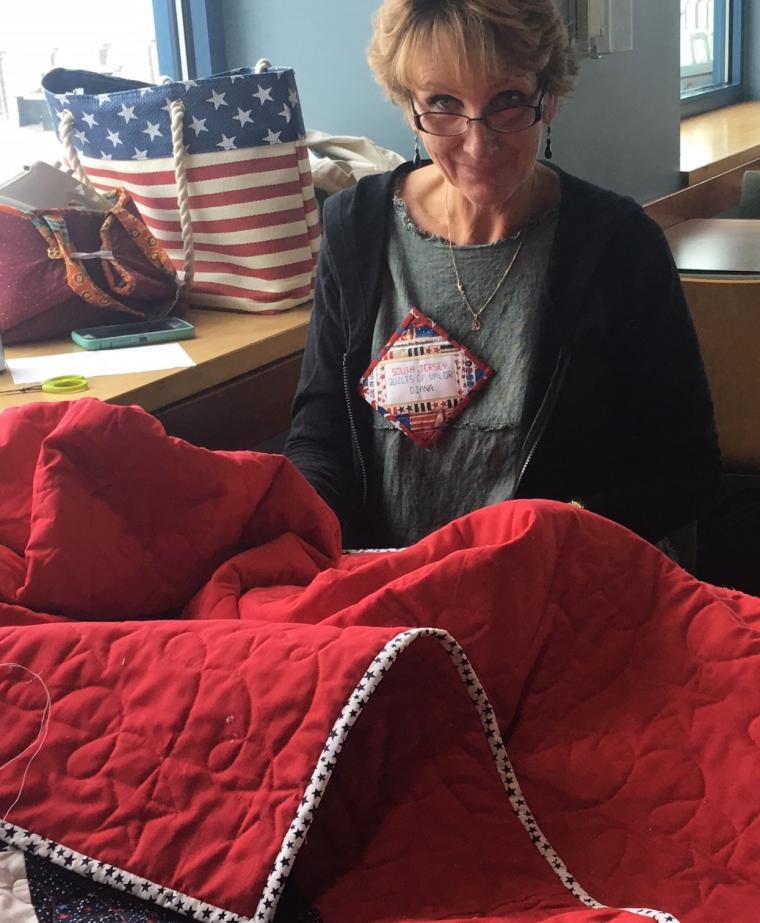 The organization has strong ties to the area. In 2003, it was started by Blue Star mom Catherine Roberts in Seaford, Delaware while her own son was deployed in Iraq. She knew the healing properties a quilt can provide and started organizing groups of quilters from her sewing room at home to create free handmade blankets for returning military and veterans in need. It has grown into a national effort, with the South Jersey chapter now making the Cape May Ferry Terminal their monthly home. 
Quilts of Valor first discovered the Cape May Ferry Terminal salon in February 2016 when a prior site wasn't available. They fell in love with the large space, open lighting, multiple electrical outlets and inspiring view, and have been meeting there ever since.  The open space has helped them get their message and mission out to more people as many of the traveling public stop by to make donations and pick up literature.
Image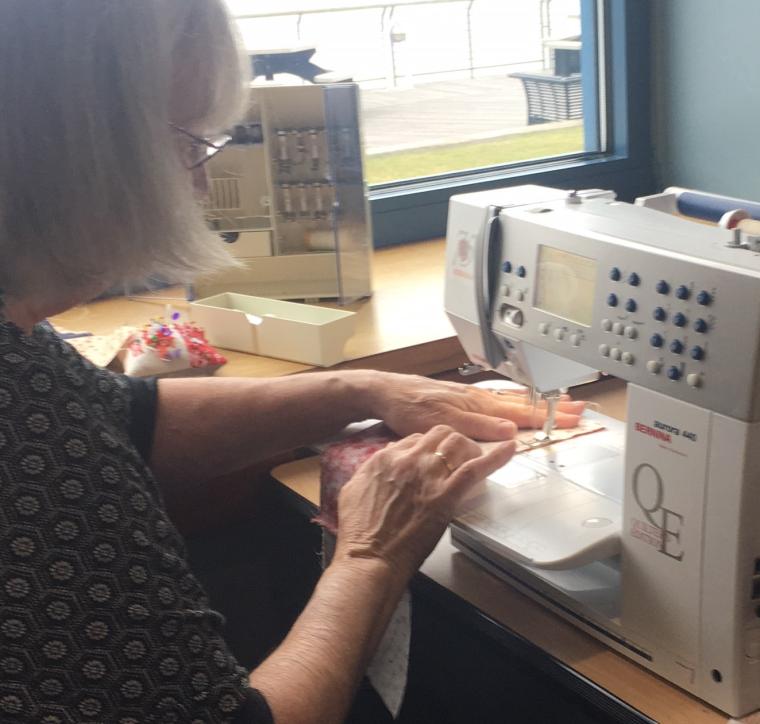 Ruth Ann Bosworth leads the South Jersey chapter. She notes that volunteers or interested parties can simply come on appointed Fridays, or email her at r[email protected] to learn more about becoming locally involved. Volunteers bring their own sewing machines, but non-sewing help is also welcomed from those who iron to other less hands on assistances.
The group is also always looking for nominations for military active and retired personnel to become a future recipient of one of their special quilts. Non-quilters can also participate by joining the group and donating a small annual fee to help provide fabric, thread and other needed supplies to the more craftier volunteers. For more information on Quilts of Valor, visit their web site at QOVF.org.