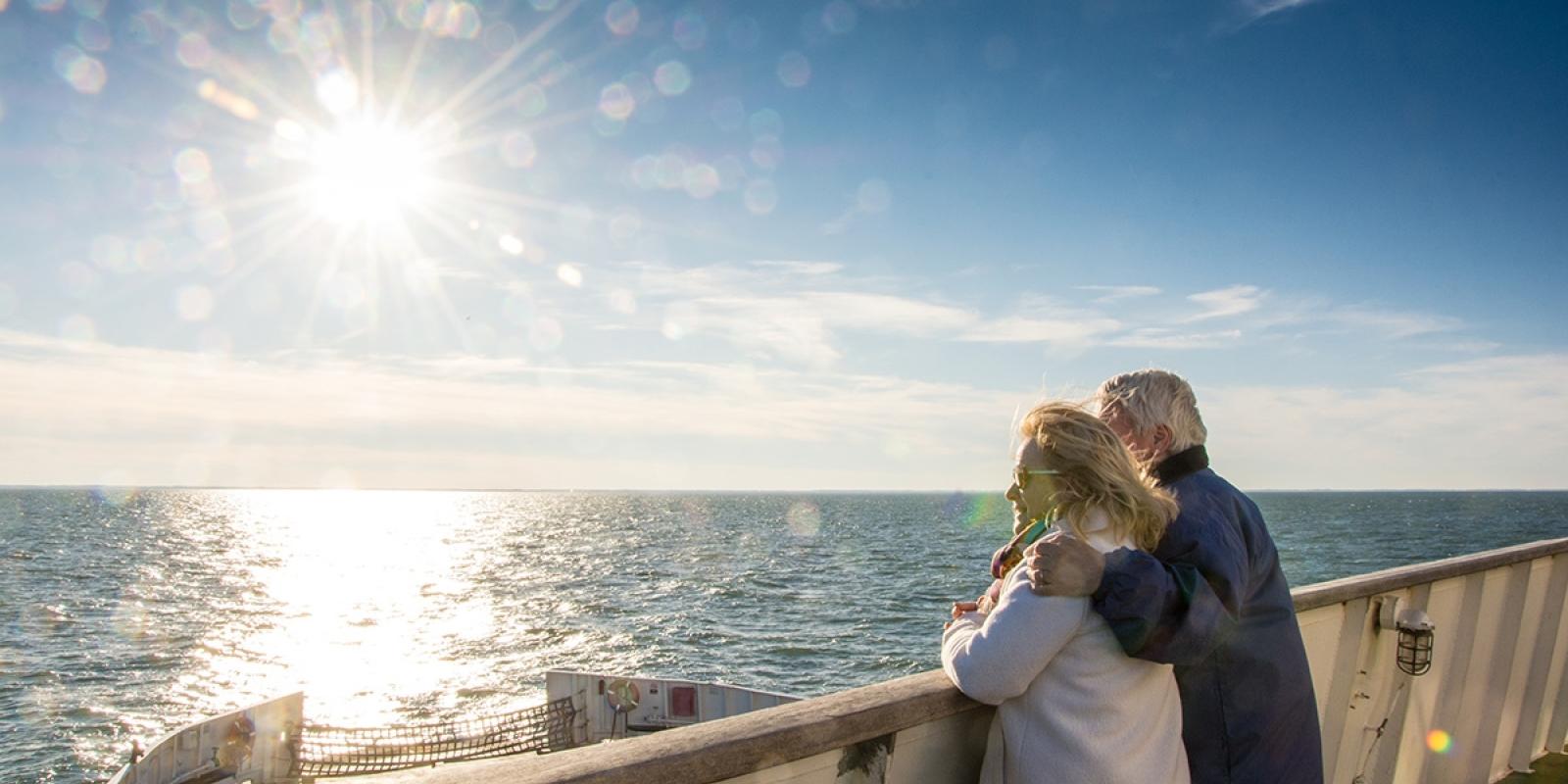 Top 7 Sojourns for Snowbirds Heading North
Ways to Enjoy the Journey
As the weather warms up, snowbirds who have headed south for winter begin to once again venture north. For many, the Ferry is a welcomed mid-point to relax and restore energy with a variety of waterside activities. There are plenty of opportunities for rejuvenation in the Lewes and Cape May areas—below we've outlined some of our top recommendations. 
Lewes
Embrace History
Embrace the history of our nation's first state by touring the Ryves Holt House, the oldest standing structure in Delaware, built in 1665 by Dutch settlers. Today the house is home to the Lewes Historical Society and part of the First State National Park. 
Parks & Trails
A five-mile trail perfect for a bike, hike or stroll, the Junction and Breakwater Trail winds through forests and open fields along a former section of the Penn Central Railroad between Lewes and Rehoboth Beach. Or explore nearby Cape Henlopen's three-mile trail looping around the park and experience the scenic landscape and history by climbing to the top of the WWII Observation Tower. 
Shopping 
A short bike or car ride from Lewes, Rehoboth is home to some of the region's best shopping, including three Tanger Outlet Centers as well as boutique shopping downtown. Even better, all stores are tax-free!
Cape May
Home Tours
America's first seaside resort, Cape May has one of the largest collections of late 19th-century frame buildings left in the U.S. and more than 600 Victorian era homes. Take a private guided tour or trolley tour throughout Cape May's Historic District.  
Cuisine
A trip to Cape May wouldn't be complete without savoring the local coastal cuisine. Take a walking food tour to experience multiple restaurants, local culture, sights, and stories. Or for a romantic feel, stay at the Peter Shields Inn, a romantic seaside getaway, with nine guest rooms, breathtaking oceanfront views, and gourmet dining.
Spas
Relax and rejuvenate from your travels at Spa at Congress Hall or the Cape May Day Spa. Or bring a luxurious spa experience to you by requesting in-room spa service at one of the many B&Bs located in town.