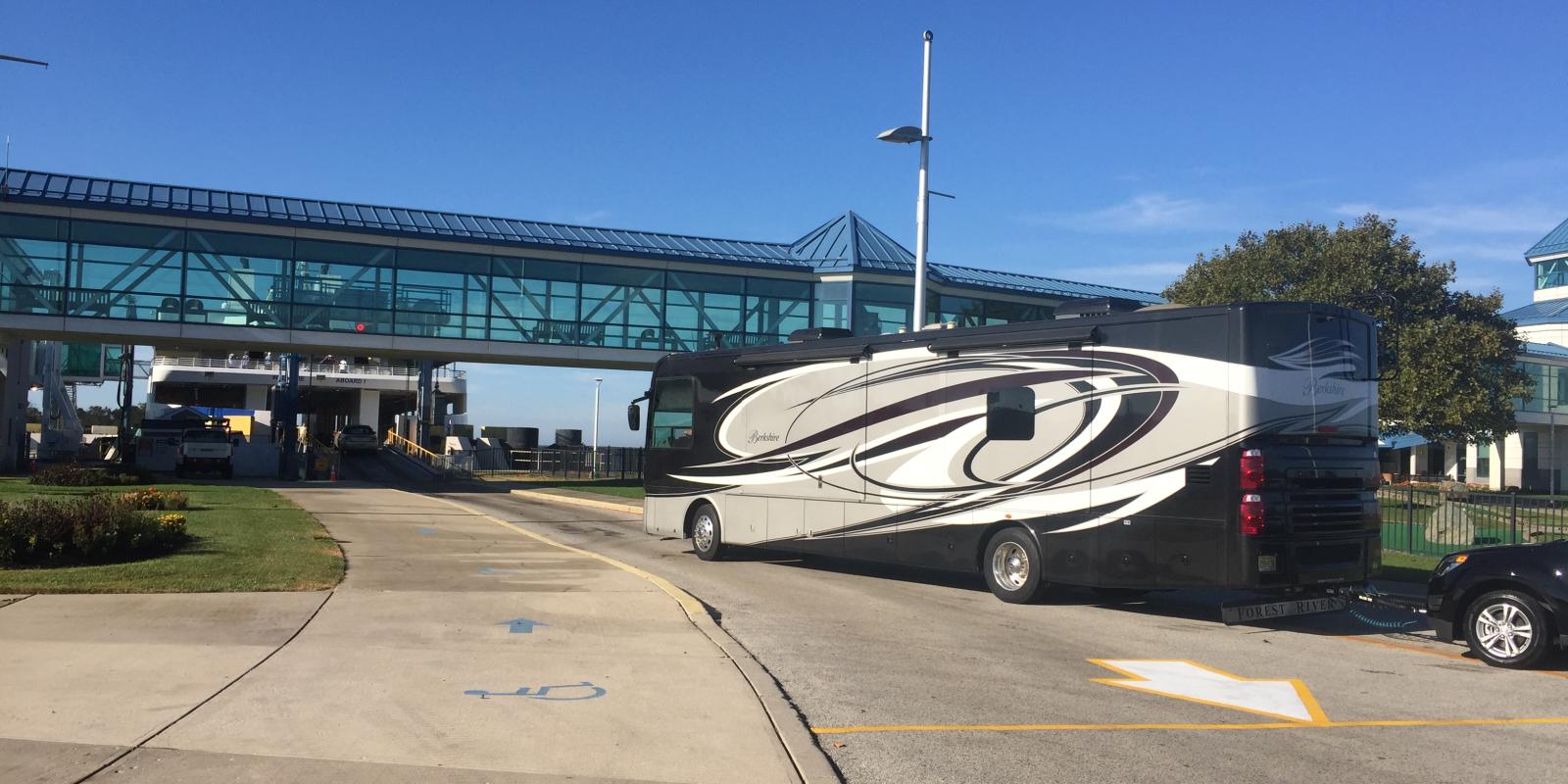 6 Tips for Driving Your RV on the Ferry
How to Know if Your RV Will Fit on the Ferry
Do you own an RV and enjoy going on adventures?  The Cape May-Lewes Ferry is an easy way to get from New Jersey to Delaware (or vice versa) while relaxing across the Delaware Bay. You may be thinking, "there is no way my RV is going to fit on the ferry!" 
The good news is that we can accommodate almost any size motor home or trailer aboard our vessels. Every day, we welcome all different shapes and sizes of recreational vehicles aboard our vessels, so whether you have a Class A motor home or a fifth wheel trailer, we have space for you!
Image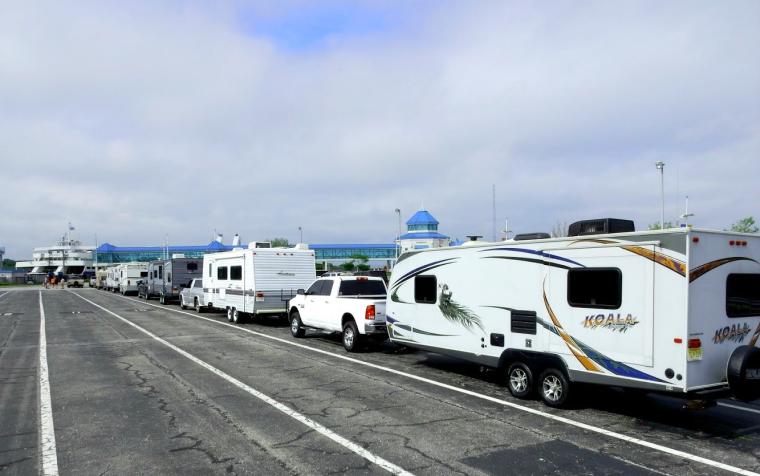 After an extended time on the road, the ferry is a great way to unwind, relax and leave the navigation to us. You get a chance to stretch your legs, breathe in the fresh bay breeze, and (hopefully!) see some wildlife as you cross the Delaware Bay!
Before sailing with us, check out our short video below. Then, scroll through our travel tips below to make your ferry experience easy, enjoyable and fun!
Tip #1: Make a Reservation 
**Reservations are currently required!**
Reservations are highly recommended because each ferry is 2,100 feet and long vehicles, including RVs,  are generally held to 20% of the load to allow the most people to cross on any one departure. Whereas a late arriving mini-Cooper or compact car can usually be squeezed on the ferry with some creative staging, an RV's length requires more planning. RVs are frequently the first loaded on the car deck since they need more space flexibility than a standard vehicle. A reservation ensures that we've allotted the needed space for you on your desired departure. This is especially important if you're caravaning with other RVs. In one case, we had eight Air Streams on board at the same time and got them all on board so they could enjoy the journey together!
Tip #2: Watch Your Height
The car deck is the lowest deck on the ferry with the indoor salon just above it. As a result, there is a ceiling on the car deck and vehicles cannot be higher than 13 feet 6 inches. Most RVs easily meet this requirement, but some larger Class A vehicles with vents or solar panels on the roof can exceed this restriction. In some cases, just releasing a little air in the tires allows the vehicle to meet the height requirement. When you drive your RV up to the tolls, a sensor will alert you and the toll operator if your vehicle meets the height requirement so you won't get any surprises after you drive on to the Ferry.
Tip #3: Let Us Know Your Width
The Ferry can be more accommodating with wider vehicle than height.  It is not uncommon to see trailers with mobile homes on the Ferry, so wide bodied RVs are usually no problem. If your vehicle is especially wide (greater than 8 feet, 6 inches at any point on your vehicle, including mirrors), you can still come on the Ferry, space permitting, but will be charged for two spaces, as we will not load any vehicles next to your lane. 
Tip #4: Calculate Your Length
There are no length limitations for RVs coming on the ferry, but since the deck is a finite number of feet long, vehicle fares vary by the length of the vehicle.  There are different rates for vehicles over 60' and three different length classes for RVs ranging from 15-34', 35-44', and 45-59'.  If you don't know your exact length upon booking (although most RVers do), don't worry.  When you pull up to the tolls, the length is automatically calculated by markers on our entrance lanes. If you booked for the wrong length, adjustments will made upon check in. 
Tip #5: Check Your Propane 
No more than two (2) five-gallom cylinders of propane are allowed on a vehicle at a time. Propane tanks must be safely secured to the vehicle in an upright position with valves closed and tagged. In addition, propane-powered refrigerators must have the thermostat control turned to the "off" position.