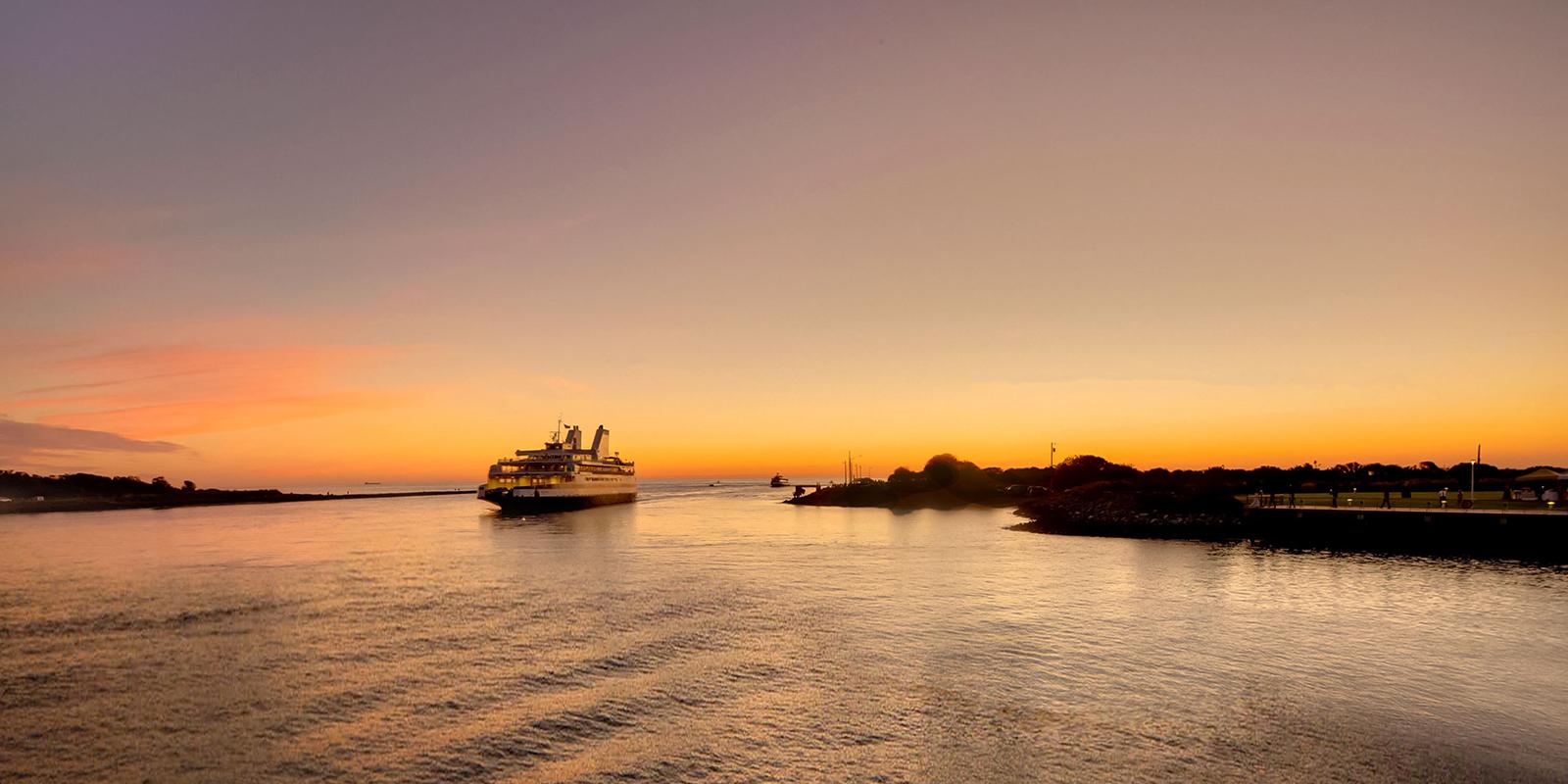 Frequently Asked Questions
Cape May-Lewes Ferry FAQ's
You've got questions and we've got answers! Here you'll find answers to our most frequently asked questions, and, if you want to learn more about specific aspects of the Cape May-Lewes Ferry operation, you can do so by clicking on any of the boxes below.
Do I need a reservation?
Yes! Reservations are required, and can be made online or by calling 800.643.3779. If you arrive without a reservation we'll do our best to accommodate you, but please be aware that we may not be able to do so. 
Do You Offer 'Stand By' tickets?
Yes! When multiple, consecutive departures are sold out, "Stand By" tickets are made available and sold on a first come, first served basis at the Toll Booth (they cannot be booked in advance). For more information, visit our Arriving and Boarding the Ferry page. 
What happens if I don't make my reservation?
Failure to appear for your scheduled departure time will result in a cancelation of that crossing and the application of a non-refundable No Show fee of $10.00.  For more information, visit our Arriving and Boarding the Ferry page. 
Can I bring my dog on board?
Yes! Well-behaved and leashed pets are welcome aboard. Scroll down and click the box below to learn more.  SUMMER PET PASSENGERS: Remember that the car deck and other Ferry decks may be extremely hot and could burn your pet's feet or paws - just as you would your own without shoes on. Please protect your furry friend's paws when traveling - if you would not walk barefoot on a surface, they should not either.
Can I park my car at the terminal overnight?
Yes, overnight parking is available - free of charge - at both the Cape May and Lewes terminals if you have a purchased, round trip ticket. You are required to register your return date, phone number and vehicle details, including license plate, with the ticket counter prior to boarding. 
Does the Ferry sail in rain/wind/bad weather?
Yes! We do our best to ensure every crossing departs as scheduled, all 365 days per year (yes, we sail every day!). That said, passenger safety is our number one concern, so our marine operations team keeps a close eye on the conditions during any weather event. In the event we do have to postpone, consolidate, or cancel departures, reserved guests will be notified via email, text, and/or phone call. We'll also put an advisory message up on the website and post on our social media channels with as much notice as possible. 
Is the Ferry Handicap Accessible?
Yes. While there is no elevator on board the vessels, passengers with accessibility needs can use the elevators inside the terminal and board via the foot passenger walkway. Passengers can repeat the process (in revese) to disembark and be reunited with their vehicle on the other side. See the 'Accessibility Information' box below for more details. 
Get More Travel Inspiration: Sign up for e-News from the Ferry!