All Sizes Welcomed
The Cape May-Lewes Ferry can accommodate approximately 100 standard sized vehicles per crossing. Vehicles range from bicycles walked on board to cars, SUVs, motorcycles, RVs, tour buses and large tractor trailers carrying interstate cargo. Regardless of the size of your wheels, we look forward to welcoming you aboard. Check out our Pinterest Board Cool & Colorful Wheels to see some of the more unusual vehicles we've welcomed aboard!
Image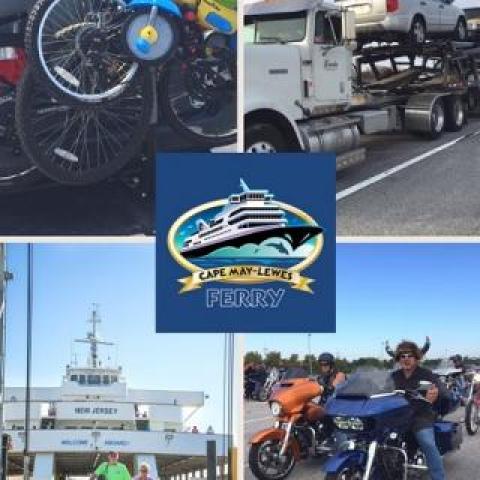 When You Drive To The Ferry...
Arrival
Upon arrival at either Ferry terminal, you will drive up to the toll booth and present your reservation confirmation to the toll operator, who will issue your tickets.
What If I Don't Have A Reservation?
** Reservations are currently required. **
Staging
At the tolls, you'll be instructed to drive to a numbered lane in the staging lot. An officer will ask to scan your ticket and your vehicle will be inspected by the security team. You may then park and enjoy amenities inside the terminal, or remain with your vehicle.
Boarding
Approximately 20 minutes before a scheduled departure, boarding announcements will be made, and drivers and passengers are asked to return to the their vehicles. The crew will then direct you on to the boat, where you will park your vehicle, turn it off, disable security alarms, and have the option to stay with your vehicle or enjoy the amenities (bars, food, tvs, and comfortable chairs) on the second and third decks of the ferries. For more information regarding boarding and boarding procedures, please review our Frequently Asked Questions page. 
All vehicles are driven or walked on (bicycles) via ramps, and then parked or positioned on the main car deck, the lowest deck on the Ferry. If you have special needs, most times, arrangements can be made for Ferry staff to drive your car on board for you while you or those in your party take elevators to the passenger decks. 
Special Information For Vehicles With Low Clearance
If your vehicle, trailer or anything you may have in-tow has low ground clearance, please give us a call at 800.643.3779, or make sure to consult a tide chart prior to booking. For vehicles/trailers with low clearance, book your crossing two hours before/after the time of high tide, as that should allow sufficient clearance under your chassis to board.
Attempting to board at other times may result in your vehicle "hanging up" on the boarding ramp, as shown above. 
Special Information for Wide Vehicles
For larger vehicles, it is also important to have an accurate understanding of your vehicle's width. Vehicles that are too wide at the wheelbase may not be able to clear the boarding ramp. 
 
Fares
Vehicle fares are broken into categories by total length of vehicle, and vary seasonally. Vehicle fares do not include the driver or additional passengers. The one exception is bicycles, where the rider pays a foot passenger fare and the bicycle is free. Additional travelers in or on a vehicle are also ticketed and incur passenger fares. Prices vary by season and fare discounts are available for seniors (age 62 and older), military, and AAA members.
Frequent Traveler Discounts
Multi-trip discounts are also available for frequent Ferry travelers in the form of 6-Trip and 12-Trip Frequent Traveler Books, which can be purchased online or by calling 800.643.3779.  
If you've purchased a Frequent Traveler Book and need assistance making an online reservation, please view one of the following guides:
---
Vehicle Information By Category
Find information & rates for your vehicle
---
Plan Your Trip
Find special offers, travel tools, directions and more.
Image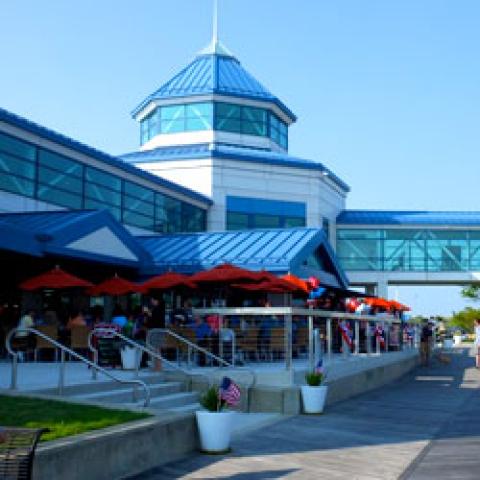 Terminal Directions
Image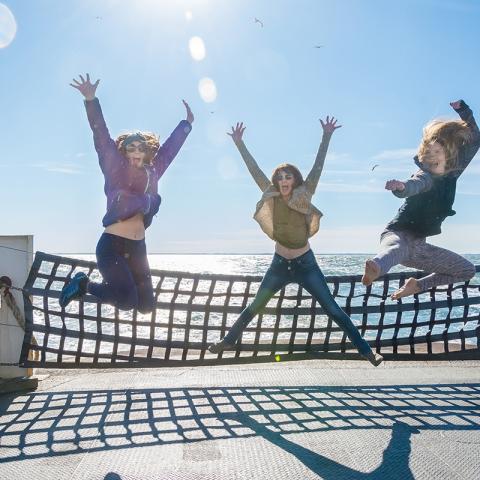 Purchase a Gift Card
Image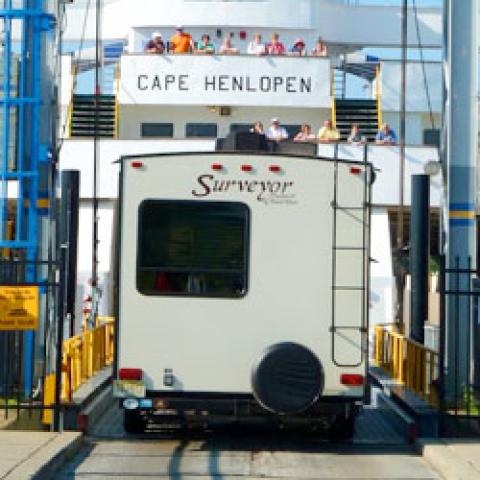 Frequently Asked Qs
Image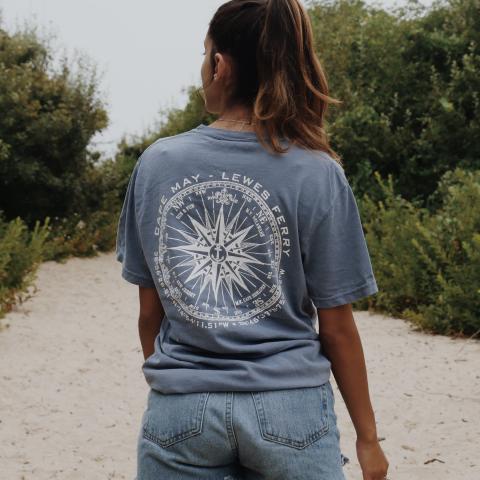 Shop Ferry Merchandise Online!