What Expert Birdwatchers Look For Year-round 
The Delaware Bay is a unique habitat providing a wealth of birdwatching opportunities. But what are you likely to see?
Image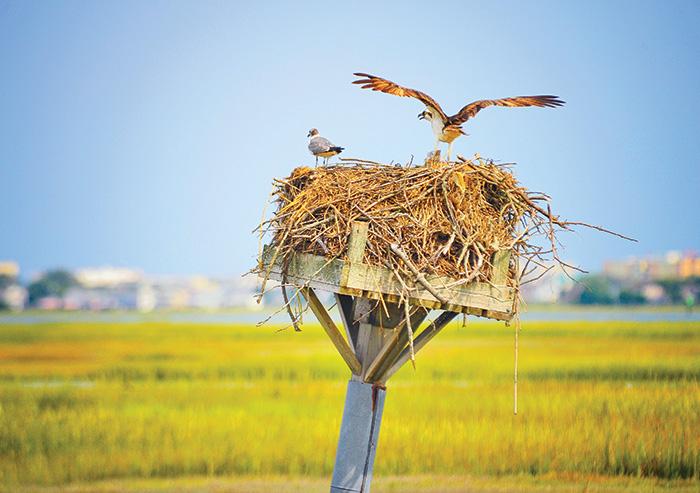 We asked two Bay birdwatching experts for their advice on best times and tips to enjoy birding either while on the Ferry or the shores of the Delaware Bay. Thanks to Scott Barnes who oversees the NJ Audubon's Young Birds Club, and Bill Stewart, Director of Conservation & Community for the American Birding Association in Delaware for their insights.
Q: What type of birds are people most likely to see on the Bay?
Stewart: During the spring and summer months, keep a look out for Parasitic Jaegers, a falcon-like open water bird that loves to chase and steal food from other birds, hence their name! You will also see lots of gulls and terns following the ferry. 
Barnes: Most often passengers will be looking at waterbirds - everything from loons to ducks, gulls and terns. From late fall through early spring there are often hundred of Red-throated Loons, Surf Scoters, and Black Scoters. Summertime months bring a variety of gulls with Laughing Gulls being the most numerous, but you can also spot Brown Pelicans and several varieties of terns.
Q: Are some birds more likely to be seen on the Ferry than on shore?
Barnes: In some years, the ferry can be a good place to search for Wilson's Storm-Petrels and other "pelagic" species that don't usually come close to land.  After strong storms with onshore winds, some lucky birders have seen shearwaters, another sea bird not often seen from land. 
Stewart:The month of March is probably the most exciting with big and beautiful Gannets migrating north. It is common to see a few hundred near and directly following the Ferry. It's very rare to see Gannets from land.  
When most media outlets pay attention to Punxsutawney Phil to find out if spring in imminent, ferry folks pay attention to sightings of Gannets by the Ferry Captains. When ship logs take note of Gannets, the Ferry teams cheer and start to break out spring clothing!
Q: What is a good age to start birding?
Stewart: ANY AGE!!! The earlier the better, especially for hearing and listening for the birds. 
Barnes: Whenever someone is interested. NJ Audubon does birding for tots on up. 
Q: What are some good resources for local birders?
Barnes:  The NJ Audubon Young Birders Club, eBird from the Cornell Lab of Ornithology, and the NJ Birders Facebook Group. 
Stewart: Only a few miles from each ferry terminal young birders can find the Cape May Bird Observatory in Cape May Point and the Nature Center at Cape Henlopen State Park. Both locations have a wealth of information on local bird happenings and many bird books to purchase.
Q: Are there specific programs for young birders?
Stewart: The American Birding Association hosts numerous young birder events, workshops, contests, mentoring opportunities and summer camps.  Once a year, our youth camp boards the Ferry to teach passengers about Delaware Bay birds. For more information, contact the American Birding Association in Delaware City, DE.
Barnes: The NJ Audubon young Birders Club runs birding trips year-round (about 1-2 trips/month) across the state. They are designed for kids ages 11-17 and their parents. We go to hotspots around the state from Cape May to the Delaware Water Gap.
Photo Credit: Special thanks to photographer Beate Pohlig of Cape May for sharing the header photo taken March 2018 during an early spring birdwatching expedition that took her across the bay on the Ferry.