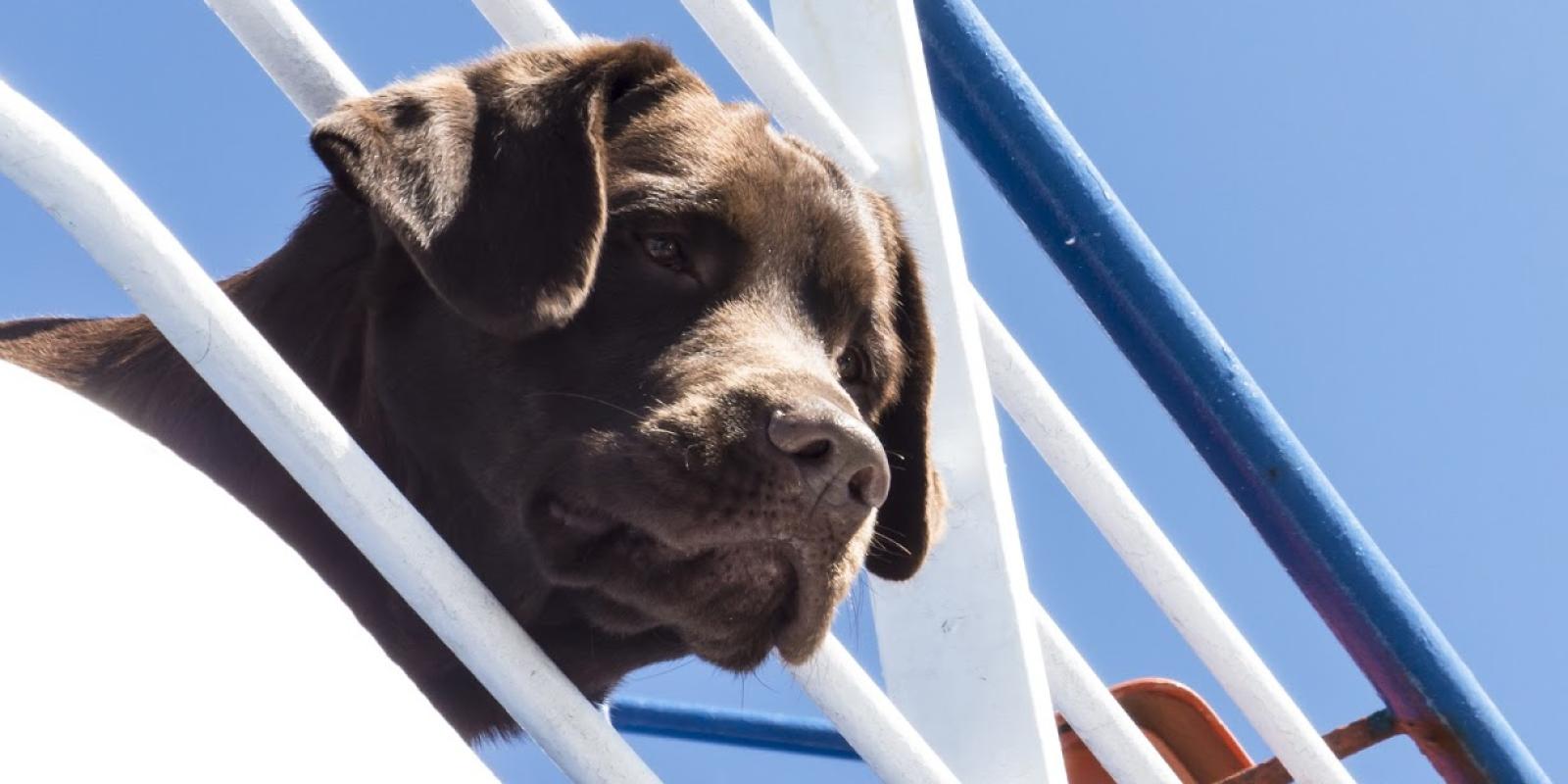 Can I Bring My Pet Aboard the Ferry?
Bringing your furry friends aboard the Ferry
Are pets allowed on the Ferry?
Your pets are welcome on all exterior decks aboard all Cape May-Lewes Ferry vessels; however, U.S. Food and Drug Administration regulations prohibit pets in interior spaces where food is prepared, served, or consumed.*  Please keep your pet on a leash and under control at all times.  Pets are not allowed on seats and tables. Unruly animals will be escorted away.  
SUMMER PET PASSENGERS: Remember that the car deck and other Ferry deck surfaces may be hot and may burn your pet's feet or paws - just as you would your own without shoes on. Please protect your furry friend's paws when traveling - if you would not walk barefoot on a surface, they should not either.
What if I need to use the restroom or would like to purchase food?
If you would like to use the restroom or purchase food, please contact a crew member, who will be happy to pet sit for a short period of time while you step inside.
Can I leave my pet in my vehicle?
Yes, however if you plan on leaving your pet inside your vehicle please allow for proper temperature and circulation conditions.
Can I bring my pet to On The Rocks?
As long as your pet is on a leash and well behaved your pet is more than welcome to enjoy a meal with you.  Don't forget to ask your server for a doggie bowl so your pup can stay hydrated!
Image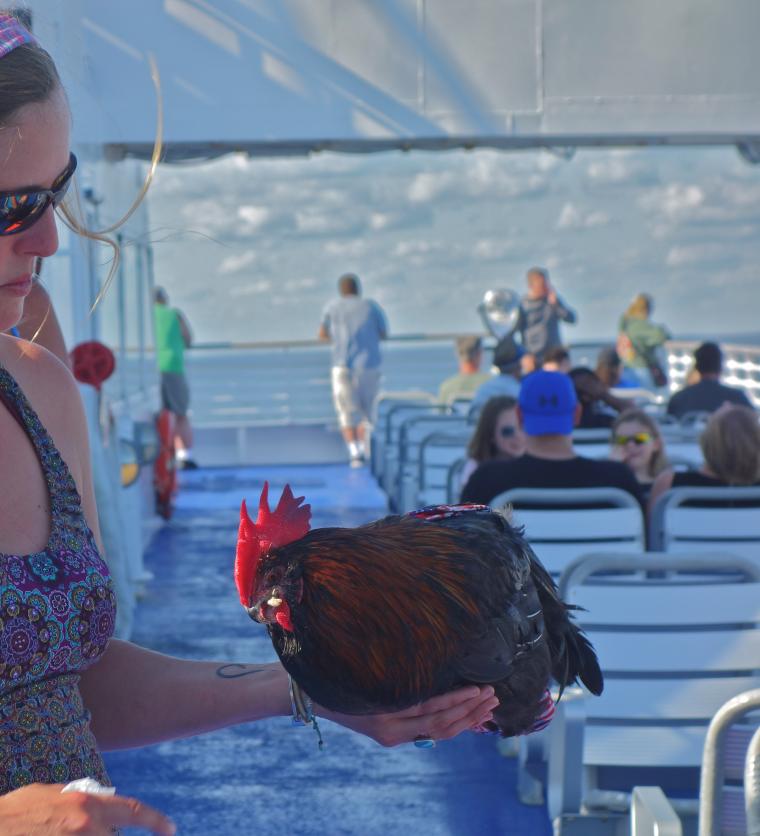 READY FOR A FURRY FUN RIDE?