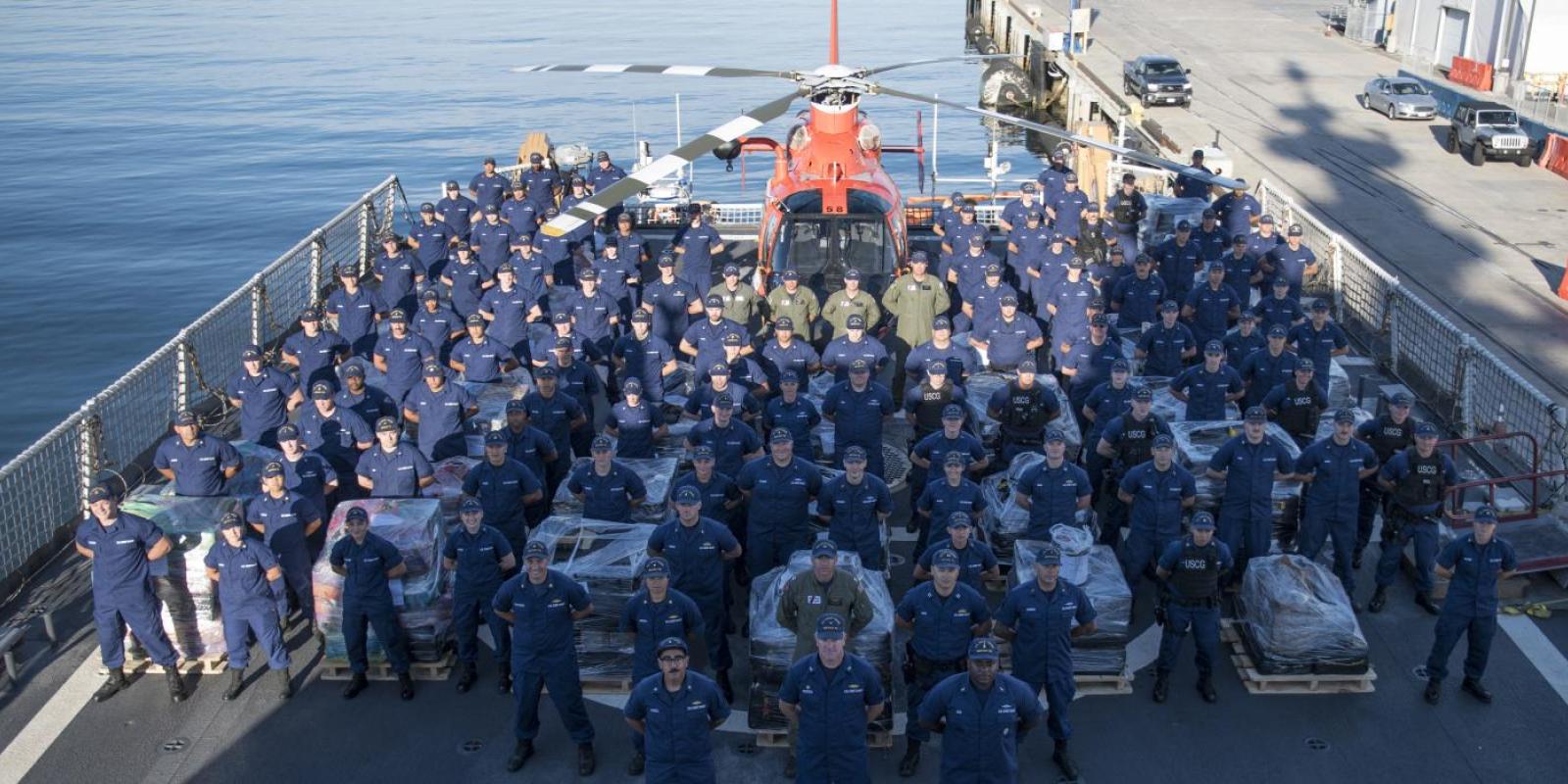 Cape May's Deep Ties To The Coast Guard
A Proud Coast Guard Community
Cape May, New Jersey is known for many things; the Victorian homes in Cape May, sandy beaches and great restaurants, and being one of the world's premier birdwatching destinations. Yet, it's the area's newest national honor that makes it most proud -- A Coast Guard Community. 
The official county-wide designation was bestowed on May 8, 2015 and was one that involved a rigorous application process and approval by not only the U.S. Coast Guard but both houses of Congress. Only 18 cities and one other county have received the designation, which recognizes an above-and-beyond bond between the Coast Guard and the community. 
Cape May's ties go back to the early 1800s when the Guard first established a presence with 12 Life Saving Stations in the area. That bond grew tighter after the establishment of the Training Center (TRACEN) on Sewell's Point in 1948. And, since 1982, TRACEN has been the only USCG training facility for enlisted personnel in the country. That means that 80% of the current force have all gone through Cape May in their Coast Guard careers. 
TRACEN is the third largest employer in Cape May County, bringing in an estimated $174 million in direct and indirect revenue to the county. About 40,000 family and friends of graduating "Coasties" come to Cape May every year - year-round.  Many from the north drive down via the Garden State Parkway, while others more west fly into regional airports before driving, and those coming from the south frequently drive over via the Cape May-Lewes Ferry. 
Strong Community Connection
Image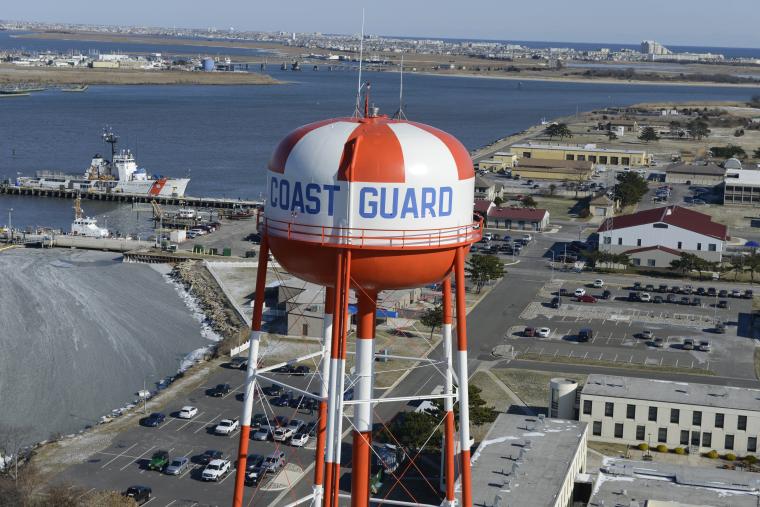 Members of the United States Coast Guard (USCG) and CG Auxiliary (a volunteer group) connect with the community in a variety of ways. Their biggest connection is through the Partnership in Education Program. In it, Guardsmen work directly with students both in and out of the classroom to heighten awareness of traditional Coast Guard values: drug-free lifestyle, emphasis on scholarship, personal initiative, responsibility and individual self-worth.
The Coast Guard also offers boating safety classes, helps with turtle hatching and other wildlife protection and rescue activities, offers tours of TRACEN to school groups and the public by reservation on weekends, presents Sunset Parades at the base open to the public, and helps at local events such as music festivals, Harborfest, and community parades. 
The connection to Cape May is far stronger for most Coasties than just memories of Boot Camp days. More than a few have fallen in love with locals, gotten married, bought houses, and settled down or retired here post active service. For instance, retired Coast Guard officer Tom Carroll and his wife Sue were pioneers in the B&B business in Cape May when they opened their first inn, the Main Stay, in 1972. They remain very active in the Mid-Atlantic Center for the Arts -- so much so that the Carriage House Gallery on The Emlen Physick Estate was renamed The Carroll Gallery in their honor. 
Related Post:  10 NJ Facts About the Coast Guard
For their part, civilian community residents take considerable efforts to make the Guard -- especially new recruits -- feel at home. Every year, through Operation Fireside, more than 180 Cape May families open their homes to 500+ recruits for a traditional meal on Thanksgiving and Christmas while they are away from their own families and traditions. 
The Coast Guard Family Assistance Fund helps bring friends and family of graduating recruits to Cape May every week, often paying plane fares and, in cooperation with local hotels and motels, arranging for free or reduced-rate stays. 
Festival Opens TRACEN  To The Public
Since receiving the Coast Guard Community designation in 2015, signs have been distributed throughout the county so visitors in each municipality are greeted with blue signs announcing they're entering "A Proud Coast Guard Community."  The idea is that for all passers-by to clearly see the Coast Guard seal and be reminded about the significant USCG presence in the area. 
The annual Cape May Coast Guard Community Festival, held the first weekend in May, is an outgrowth of that designation. "The festival is an opportunity for the community to have access to TRACEN one day a year and learn more about the Coast Guard through ship tours, search and rescue demonstrations, guided trolley tours, and observing recruits during the day," said Mike Couch, executive director of the Cape May County Community Foundation. 
The Foundation hopes to continue to grow the weekend festival into a longer event, but for now it starts with Friday night ceremonies, continues with the Saturday festival on base, and ends with closing ceremonies on Sunday.
For more information on the Community Foundation visit CoastGuardCommunity.org, or call 609-888-6120. Donations are always welcomed, but opportunities also exist for sponsorships of key events and programs, and volunteer positions to help organize and work the various events involved in the Festival.