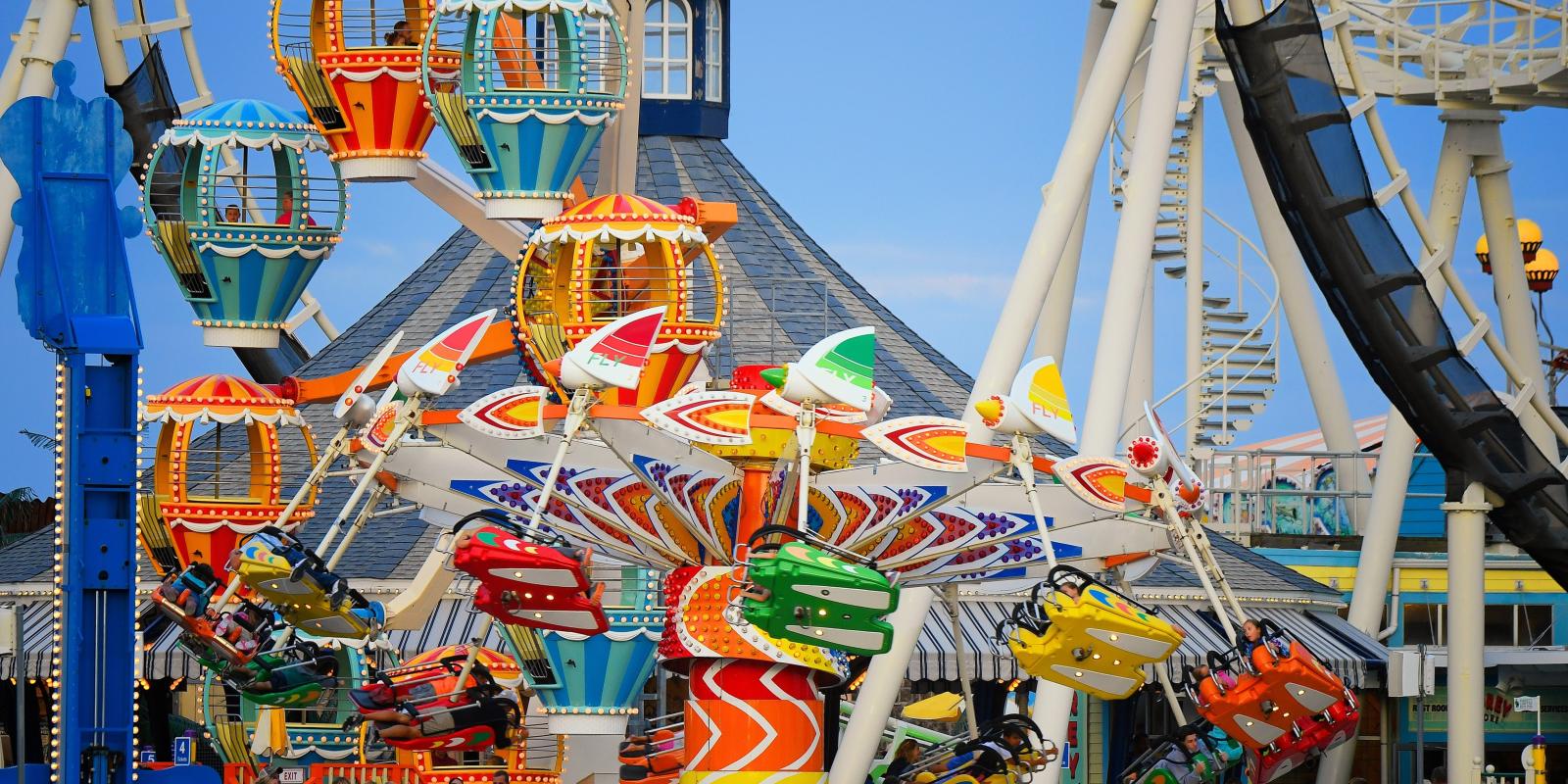 Experience Summer in Wildwood
Oh, Those Wildwood Days...
If you're taking the Cape May-Lewes Ferry over to New Jersey, consider incorporating a visit to Wildwood into your trip! As one of the busiest travel destinations on the Jersey Shore, Wildwood sure has a lot to offer. Upon arrival, visitors are instantly taken back in time to a perfectly preserved beach town straight out of the 1950s. Wildwood has it all; free beaches, shops of any kind, a wide variety of restaurants along with classic boardwalk treats, and insane attractions that'll put any amusement park to shame! A 5-mile island might not sound too big, but this little corner of South Jersey is jam packed with culture, sights, and a ton of activities. Trying to sort out plans can be overwhelming, especially when there are so many cool options. Here is our guide to all things Wildwood!
Image
Book Ferry Travel
---
The Essentials
Byrne Plaza
Image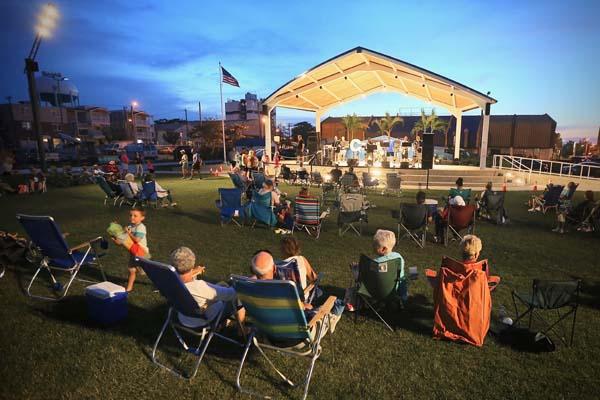 Byrne Plaza is truly the hub of Wildwood, holding a plethora of free family-friendly events throughout the summer season. Every week Byrne Plaza holds movie nights, concerts, and even fitness classes! The plaza also hosts the Downtown Wildwood Farmer's Market every Saturday, which features over 60 venders and a wide variety of goods. Byrne Plaza is situated in the heart of Wildwood, on the corner of Oak and Pacific Ave. Make sure to set aside time to check out the surrounding local businesses for shopping or a bite to eat!
Morey's Piers & Beachfront Waterparks
Image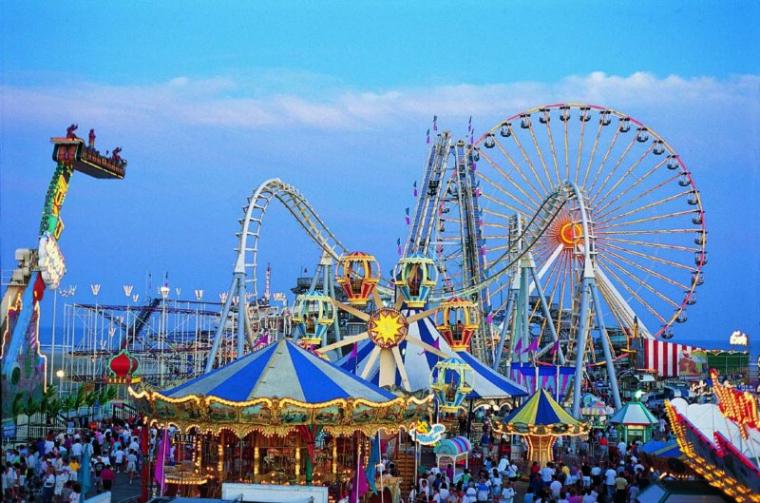 A guide to Wildwood simply would not be complete without mentioning Morey's Piers. From kiddie rides to extreme attractions like the Sea Serpent coaster, Morey's has something for everybody. Rides aren't the only thing Morey's has to offer; the piers are equipped with restaurants, arcades, shopping, and carnival-style games as well. Too much adrenaline for your liking? Spend a day slipping and sliding at one of Morey's two beachfront waterparks. Raging Waters and Ocean Oasis are the perfect balance of thrill and chill. Both waterparks feature an abundance of slides and pools, with different features such as a restaurants, private cabanas, a fire pit, and even a swim up bar!
Friday Night Fireworks
Image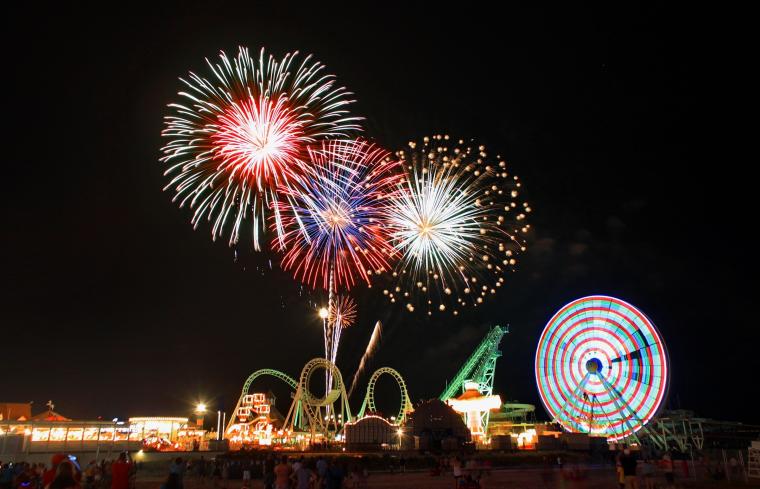 No matter how long you stay, what you do, or what you see… it isn't a trip to Wildwood without sticking around for the Friday Night Fireworks! The fireworks display is one of Wildwood's longest and favorite traditions. Every Friday night at 10pm fireworks are launched from the Pine Avenue beach. You can view (and certainly hear) the fireworks from any spot in town, but the best place to watch the show is on the boardwalk.
Wildwood Dog Park
Image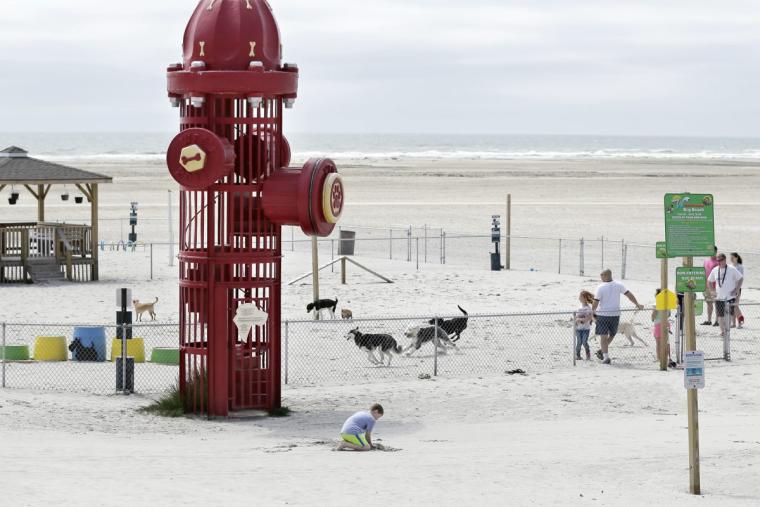 Dogs count as shoobies too! If you're bringing your pup along for your shore adventure, be sure to pay a visit to the Wildwood Dog Park. The dog park sits on the beach between Glenwood and Maple Ave. Open daily, the park is one of the most frequented –and cutest– places in town. Dogs are also welcome on the beach but must be leashed. Even if you are pet-less for your trip, stop by and do some dog-watching during your boardwalk stroll!
Duffer's
Duffer's is a quadruple threat. Here you'll find not only a restaurant, but an ice cream parlor, mini golf course, and an arcade! The establishment is themed to the Victorian era and they're old fashioned in all the best ways. Stop in and sit down for a meal, their vintage dining room is quite charming. They're well known for their delicious food and famous homemade ice cream, so if you plan on incorporating Duffer's into your trip, make sure you leave room for dessert!
Yoga on the Beach
Image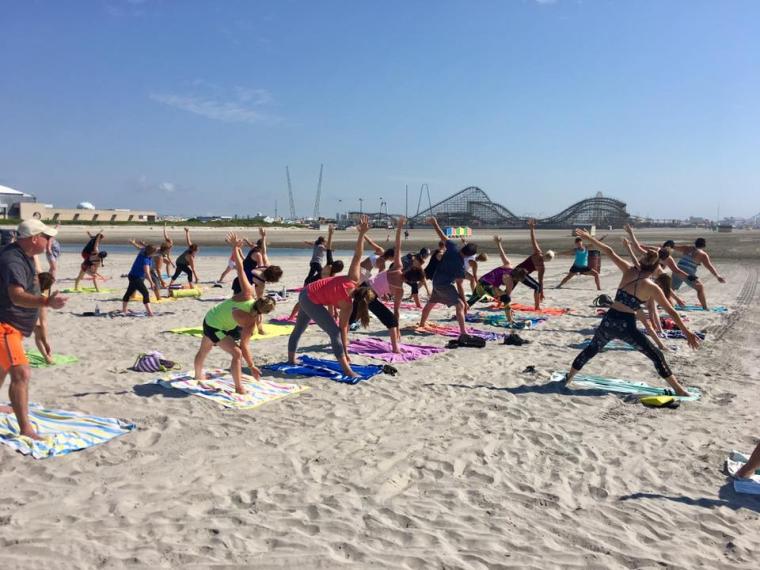 Although vacations are meant for downtime, sometimes they can be just as hectic as day-to-day life! If you're looking to slow it down and decompress, we suggest a session of Yoga on the Beach. Classes run multiple days a week over the course of the summer and are located on the Burk Avenue beach. The fresh air and ocean soundscape are soothing enough on their own, but when paired with yoga one is sure to experience next level relaxation.
Experience Wildwood For Yourself!
---
Hidden Gems
What Goes On
Image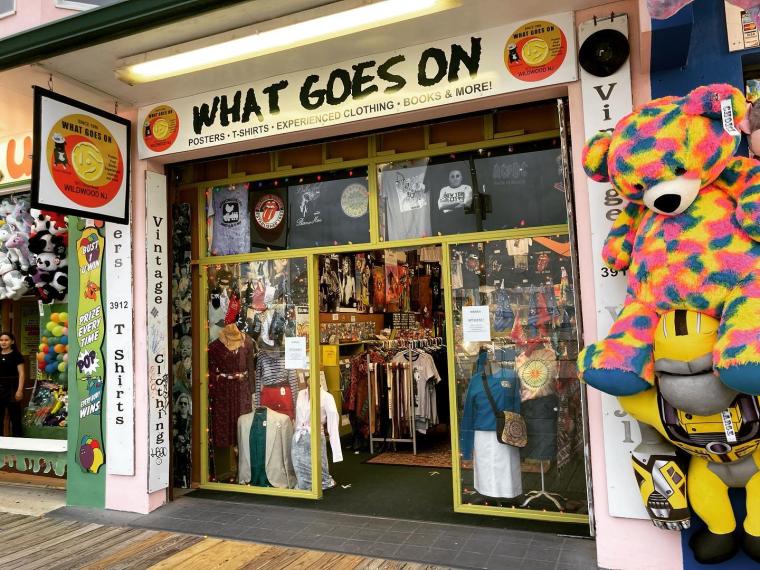 When it comes to funky shops, Wildwood certainly has no shortage. Located just off Spencer Ave, What Goes On is one of the grooviest spots on the boardwalk. Inside you'll find a variety of goods, from posters and tapestries to buttons and patches. The shop also features a huge collection of vintage and secondhand clothing, accessories, books, and vinyl. If you're a music fanatic, movie buff, or just a lover of odds and ends, What Goes On is the place to be!
The Retro Arcade
Image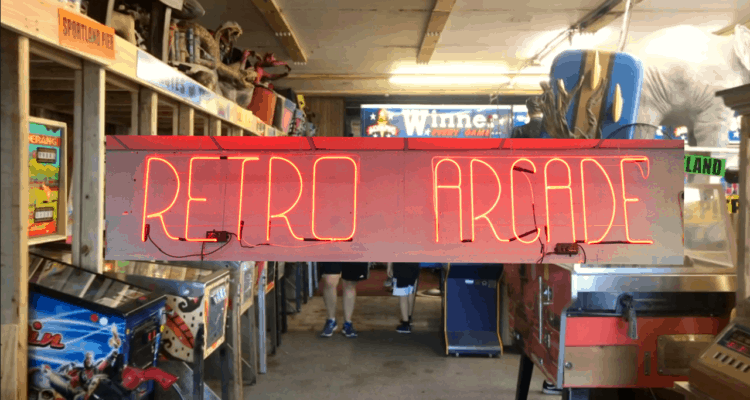 The Wildwood boardwalk is home to an abundance of arcades. However, none are as unique as the Retro Arcade on Magnolia Ave! This place is a wonderland of nostalgia. The arcade is home to any type of game you can imagine; vintage pinball machines, animatronic fortune tellers, and test-your-strength games, just to name a few. It also doubles as a historical tribute to Wildwood, with artifacts from previous boardwalk attractions on display. The Retro Arcade is perfect for parents who grew up visiting the shore; bring your kids to play while reminiscing on your early Wildwood days!
Hooked on Books
Image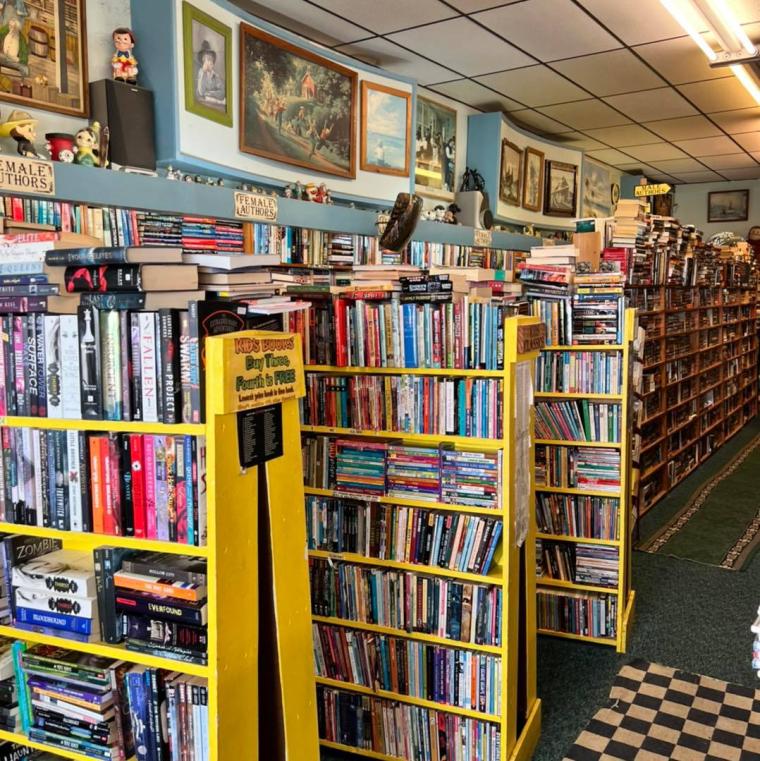 If you're planning on heading to the beach later, make sure to stop at Hooked on Books on Pacific Ave beforehand to pick up something to read! This shop has any book you could ever dream of, which is perfect since it serves as Wildwood's only bookstore. Be sure to set aside some time to peruse the shelves because their selection is incredibly extensive.
George F. Boyer Historical Museum
Image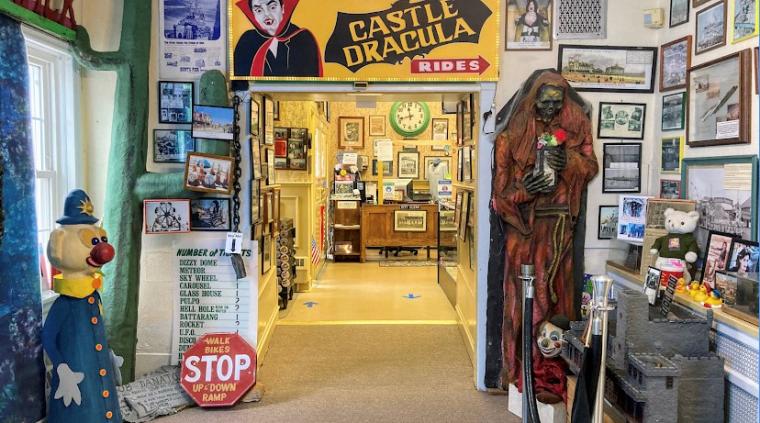 If you're a history nerd, you need to check out Wildwood's history museum! The George F. Boyer Museum is a time capsule for all things Wildwood. The folks of the Wildwood Historical Society have done an immaculate job at preserving and displaying the town's archives and artifacts. Plus, if you're looking for some cool Wildwood memorabilia, the museum gift shop is definitely worth your time.