Grain Craft Bar + Kitchen Coming to the Lewes Terminal in 2020
When you venture into the Lewes terminal, you'll notice that some big changes have taken place. We've partnered with Grain Craft Bar + Kitchen, an award-winning Delaware-based restaurant operator, to redevelop, reposition and operate the restaurant and associated facilities at the Lewes terminal, and we're excited about what this new public-private partnership will do for the guest experience in 2020 and beyond!
But what does that mean for you, our Ferry passengers and On the Rocks guests, specifically? Let's take a look at a couple of different pieces of the project.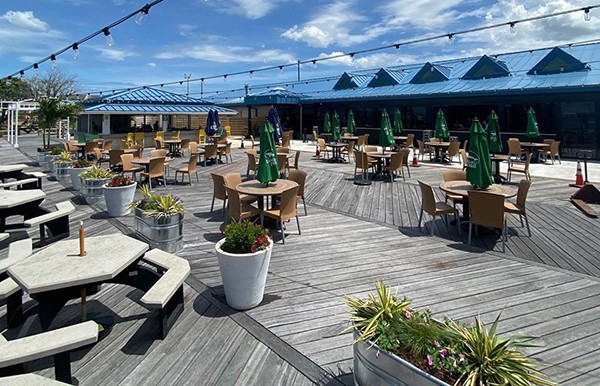 On the Rocks
With Grain coming on board and taking over operation of the restaurant, On the Rocks is now Grain On the Rocks, and features a new menu, new drinks, and an updated, casual waterfront atmosphere that builds on what On the Rocks has developed over the years. 

Check them out on Facebook and be sure to follow them!
View Grain On the Rocks Menus and Hours
In the Terminal
Perhaps the biggest change has been made inside the terminal, as the Grain team has opened up the layout and brought together the internal structure and incredible outdoor setting that the Lewes terminal location provides. Though the ongoing COVID-19 situation has thrown a bit of wrench in the works in terms of launching everything immediately, they've brought in a stage for live music, and made some adjustments to the existing layout and flow of the restaurant side of the building. They'll be increasing the hours to stay open later in the evening as well.