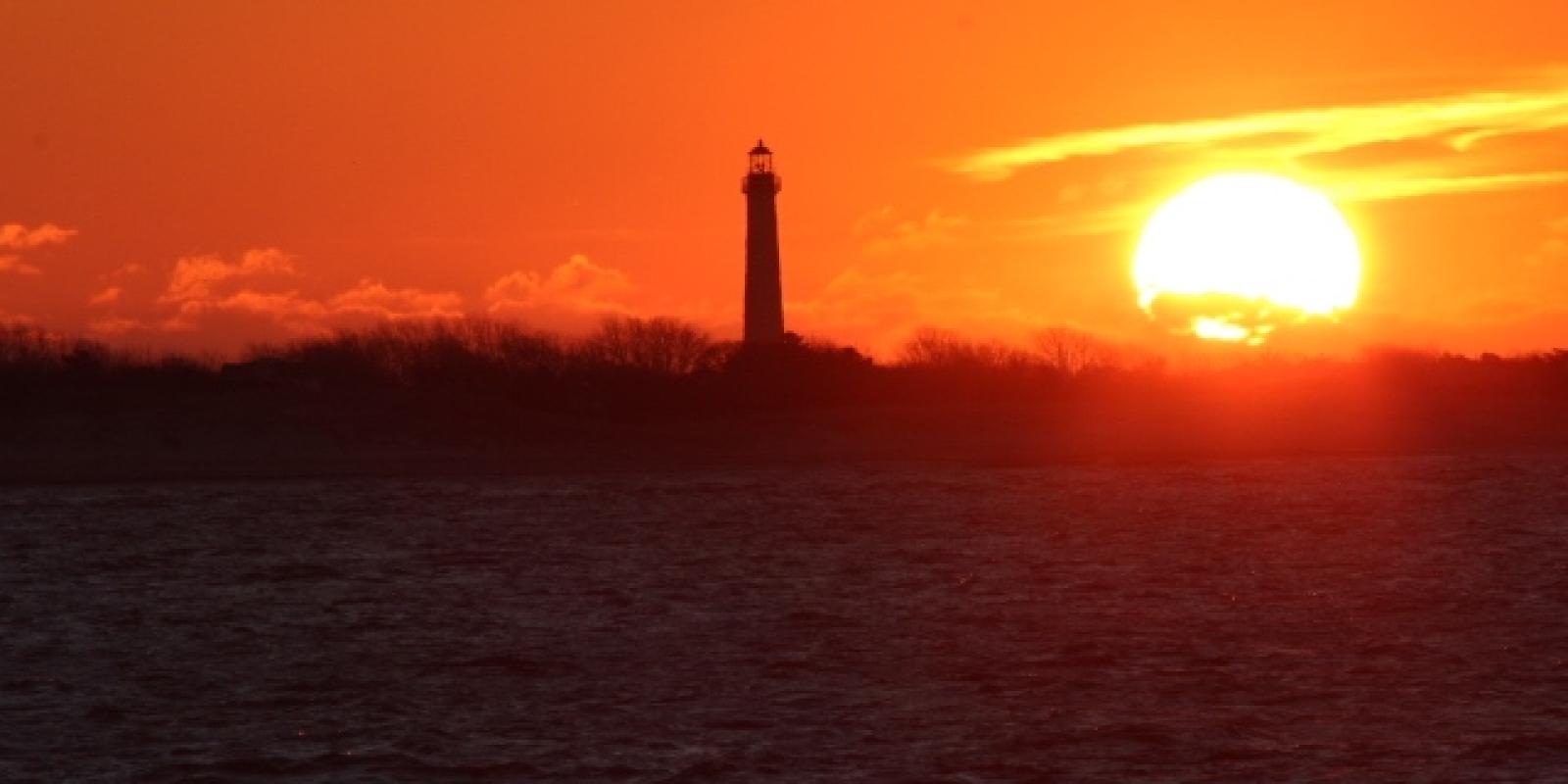 Lighthouses on the Delaware Bay
Oh, The Lighthouses You See from the Cape May-Lewes Ferry!
There are people who travel the country in an attempt to see all of the almost one thousand lighthouses still in existence in the U.S. Luckily, for them as well as the rest of us, there are three lighthouses not only in close proximity to the Ferry terminals, but in easy view during a regular crossing. Each of the three are distinctive from each other and clearly show the variety of lighthouse construction.
 
---
The Breakwater East End Lighthouse
Image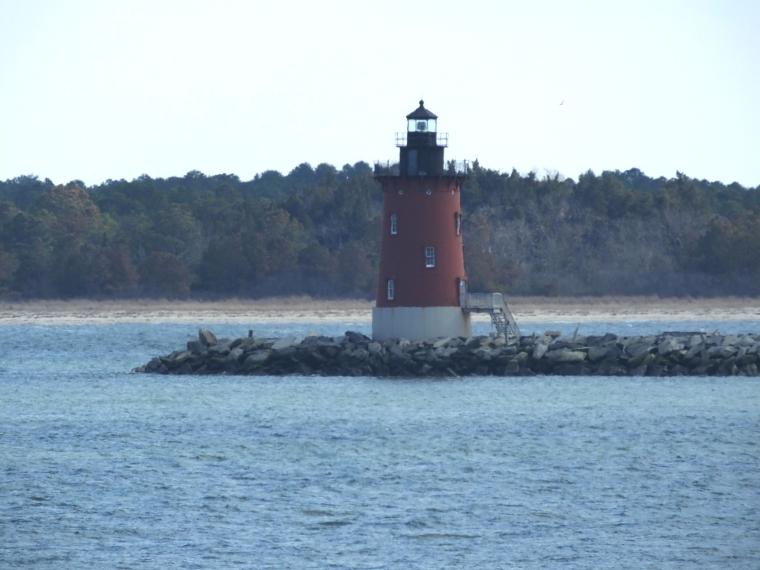 When leaving Lewes, the first lighthouse you'll spot is called The Breakwater, a reddish lighthouse can be seen from the shore. Built in 1885, it separates the Delaware Bay on the breakwater rocks built to protect the Delaware coast from higher force waves. The lighthouse is formally known as the East End Lighthouse, but locals know it as The Breakwater likely because when having a swim in the calm waters of the Lewes beach, they know they have the breakwater platform for the Lighthouse to thank.
---
The Harbor of Refuge Lighthouse
Image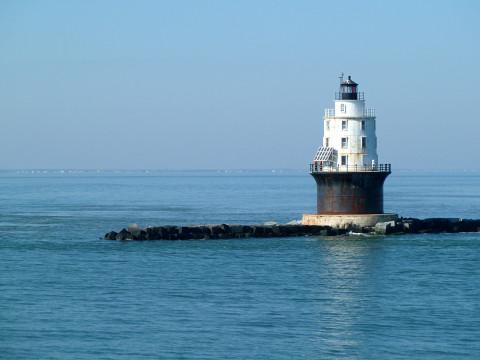 The white Harbor of Refuge Lighthouse is a bit farther out at the mouth of the Delaware Bay, named because it was built to protect the maritime area known as the National Harbor of Refuge. Built in 1926, it was constructed to withstand the harshest of Atlantic storms if need be, and it has already survived several fierce hurricanes.
---
The Cape May Lighthouse
Image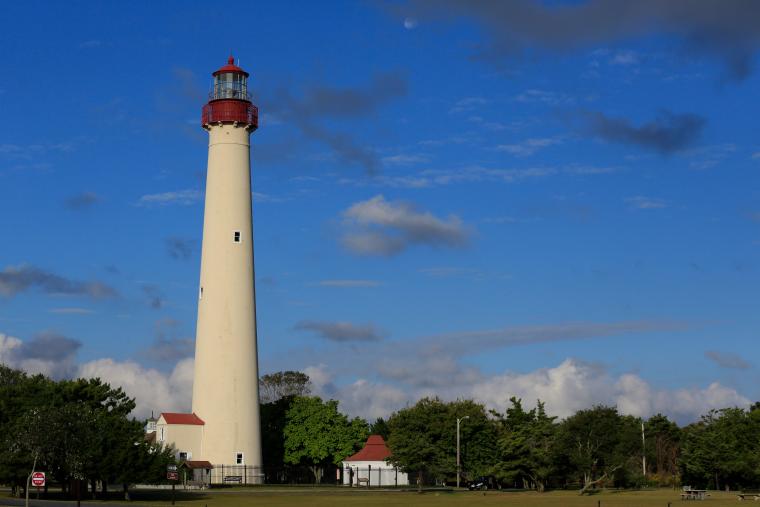 Finally, when coming into Cape May, passengers can spot the lean and tall Cape May Lighthouse. Located in Cape May Point State Park, it is the oldest and tallest of the three, built in 1859. Visitors to the park can climb the 199 steps to the top to get a spectacular view of the area all the way from Wildwood back to Cape Henlopen, Delaware.