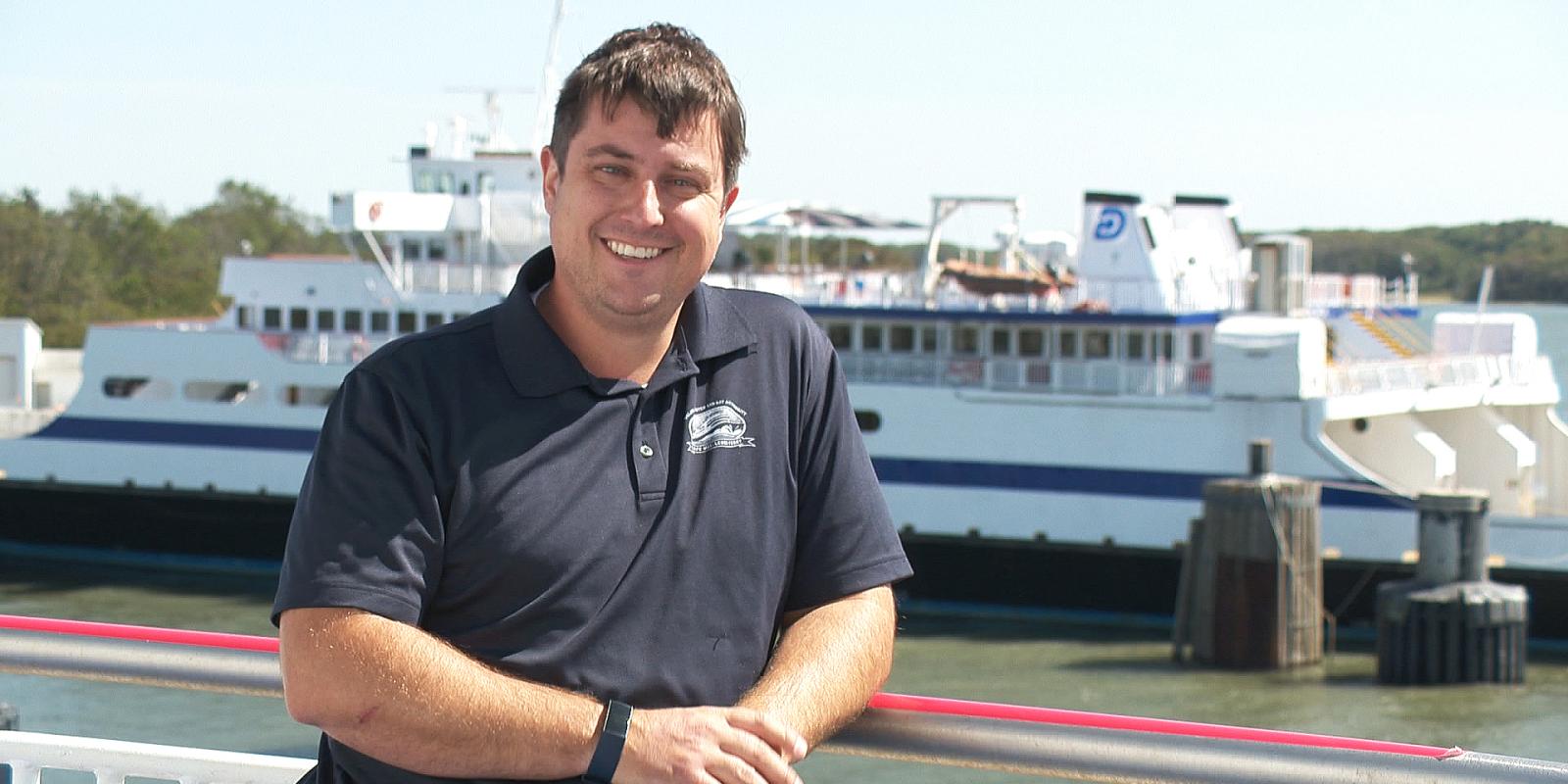 Marine Engineering at the Ferry
Become Our First Assistant Engineer
We're currently hiring for a First Assistant Engineer. If you're passionate about Marine Engineering and looking for your next, great career move, you're in the right place to learn why working at the Cape May-Lewes Ferry may be right for you!
Why Work With Us
What's the best part about working in marine engineering at the Cape May-Lewes Ferry?
Image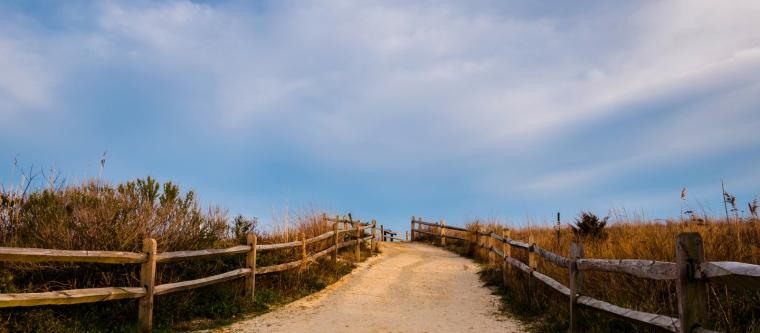 We could say it's the ability to live in a vacation resort year-round in an area known for its houses, beer, surfing, diamonds, beaches, sunsets and charm. But, that's just the lifestyle you can enjoy once you come down. We think the job is pretty cool, too! 
It's the combination of the work, lifestyle, and area amenities that make this job a winning career move. 
If you ask the people who already work in marine engineering here, the best part of working at Cape May-Lewes Ferry is our tight-knit team, unique boats and experience with both traditional and new emerging technology, plus the ability to work in a field you love, and still be home for dinner each night. 
So, it's the team, the challenge, the work and the lifestyle that make this post hard to replicate anywhere else.
What the Job Entails
The First Assistant Engineer works with a team of Port and Vessel engineers as well as Marine Maintenance teams to keep the Cape May-Lewes Ferry sailing safely on schedule year round. The post is a MEBA position with growth potential into Chief and Port Engineer responsibilities. The open post oversees vessel equipment operation, works directly with a Chief Engineer while underway, and gains experience in both Fairbanks-Morse 38D 8.125 diesel engines and the new EMD 710 series engines installed and being installed in two-thirds of the fleet.
 
See The Job Description
Where most underway engineering posts take you away from home for weeks at a time, this job brings you home each night to spend quality time with family, friends, or pursuing other life interests. Based in Cape May, the job lets you experience the best of coastal living in year-round communities that are affordable and modern with a welcoming small-town feel. 
You'll stand engine room watch while underway, work on engineering upgrades and repairs, gain shipyard experience as boats are dry docked for renovations and overhauls, and have a full 3600 experience of what it takes to safely carry vehicles and passengers across the Delaware Bay during four-seasons of differing weather conditions. 
 
I'd Like To Apply
About Us
The Cape May-Lewes Ferry travels between Cape May, NJ and Lewes, DE four to fourteen times a day depending on the season to connect two of the most historic and unique sea towns on the Mid-Atlantic. Each vessel can carry approximately 100 standard-sized vehicles and up to 800 passengers, with frequent boarding of RVs, tractor trailers, trade show floats, and mobile homes in transit up and down the eastern seaboard. The journey is one of only two water routes in the U.S. along a numbered roadway, with the Cape May-Lewes Ferry extending Route 9 from New Jersey to Delaware.
Image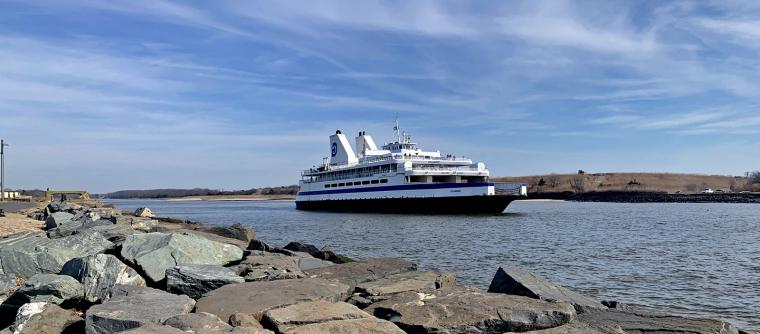 Currently, the fleet consists of three Motor Vessels -- the Cape Henlopen, Delaware and New Jersey. In addition, the Ferry division operates The Delafort servicing tourists in season traveling between Delaware City, Fort Delaware and Fort Mott in New Jersey.
The Cape May-Lewes Ferry is operated by the Delaware River and Bay Authority which also operates the Delaware Memorial Bridge and five airports in Delaware and New Jersey.
 
 Apply Now
Meet The Team
Jeffrey Robert, Port Engineer.
Jeff received his initial training at the State University of New York Maritime College and came to the Cape May-Lewes Ferry as our Port Engineer in January 2018 with more than 17 years of experience on a wide variety of deep-sea drilling, commercial and military vessels. In addition to leading multi-million dollar shipyard projects for each of our vessels, he chairs the ferry's green committee to help the company overall become a better environmental and sustainability partner in the community and on the Bay.  He served as a First Assistant Engineer at three prior posts before rising to Chief Engineer at Atwood Oceanics before coming to the Cape May-Lewes Ferry as our Port Engineer. 
Michael Lynch, Assistant Port Engineer. 
Mike also attended the State University of New York Maritime College and was an Operating Engineer at Con Edison in NYC. He also worked as a US Coast Guard Engineer for MEBA for 9 years and in the deep sea drilling environment. Before relocating to Cape May, he was a volunteer firefighter and EMT in NY State, and is working toward his Masters in Energy Management. Recently, he trained in local waters including the Delaware Bay to participate in an 8-day kayak journey from NJ to Washington DC to honor fallen heros in Operation Deep Blue in September 2020. He dedicated his journey to the DRBA's Ptl. Officer Vincent Julia, who died in the line of duty in 1996. 
Ed Dankievitch, Assistant Port Engineer.  Ed joined the DRBA in August 2019 as a First Assistant Engineer and was promoted to his current post in November 2020. Prior to working at the Ferry, he was a Chief Engineer for the Bridgeport and Port Jefferson Company. Dankievitch holds both a Mate's License and Limited Chief Engineer License from the US Coast Guard. He received his early training from various trade schools and certifications while working at both ferry systems.