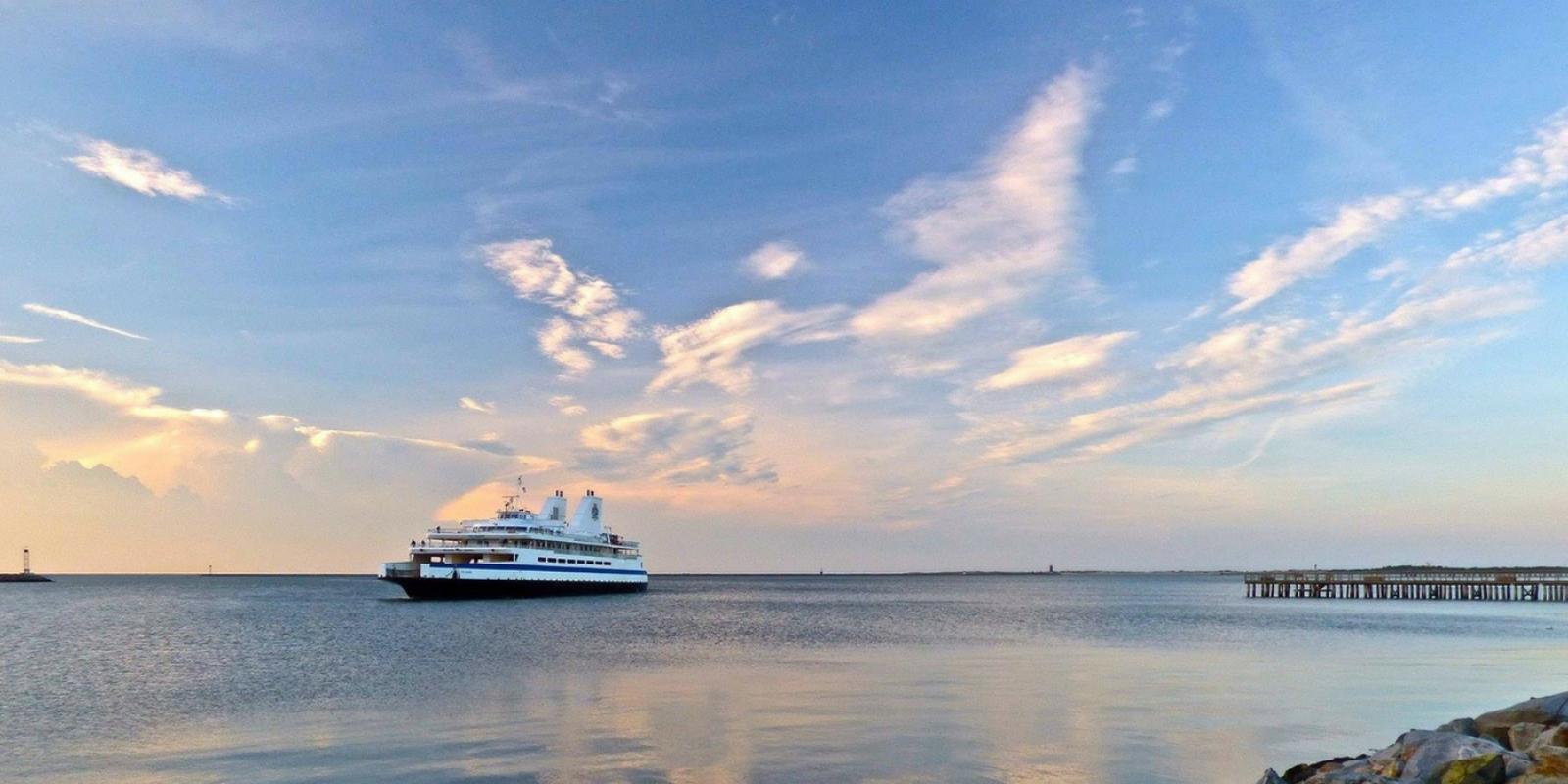 In tandem with the ferry captains, our eight engineers are responsible for overseeing everything from engine and navigation equipment to heating, air conditioning and auxiliary systems. We would like you to meet part of our engineering team that keeps the vessel at peak performance level, ensuring that all passengers and crew have a safe and comfortable crossing. Here, we have two members of our team, both who are licensed by the U.S. Coast Guard.
Chief Engineer Nesmond King
Image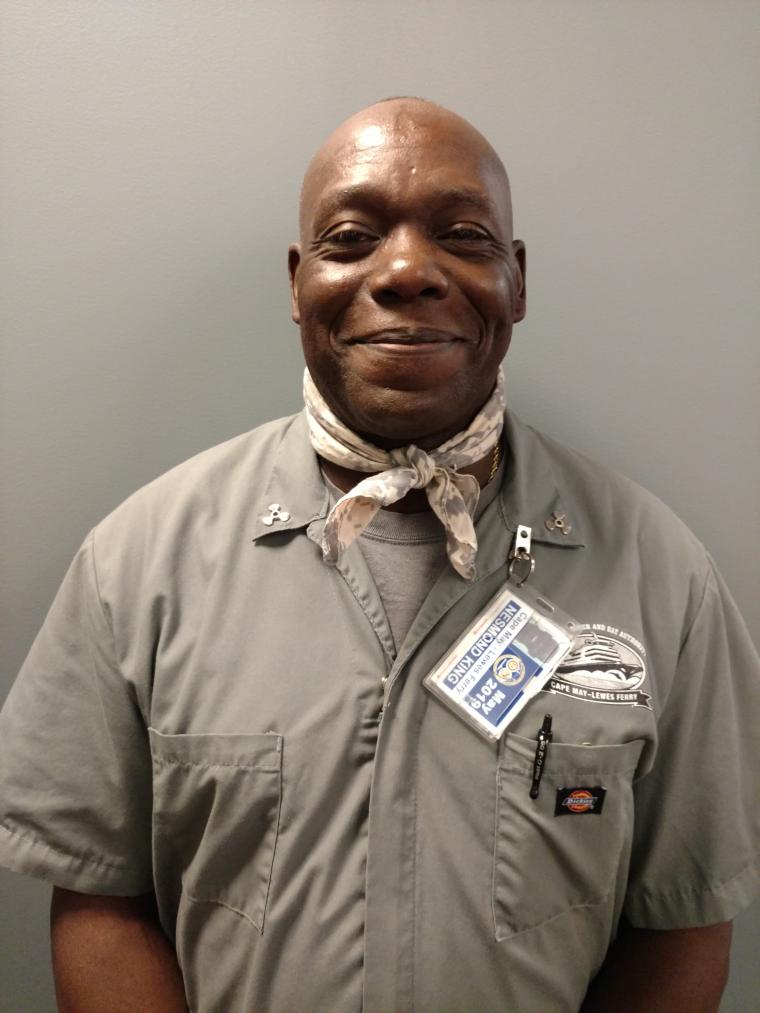 This year marks Chief Engineer Nesmond King's 34th with the Cape May-Lewes Ferry. He was first hired as a marine mechanic in 1984 and worked his way through the numerous U.S. Coast Guard exams required to earn his chief engineer's license, a process he equated to preparing for and taking the lawyer's bar exam.
From the time he was a teenager, attending a technical high school, King was always interested in working with engines. As the son in a military family, he saw the opportunity to pursue a career in engineering with the Merchant Marine, which encompasses military and commercial vessels on intercoastal waterways. He attended the Harry Lundeberg School of Seamanship in Piney Point, Maryland, to prepare himself for application to this branch of service.
Prior to joining the Ferry, King served as a deep-sea sailor with the Merchant Marine. During his career there, he also served in Egypt.
He was promoted to permanent chief engineer with the Ferry a year-and-a-half ago.
Chief Mike Calise
Image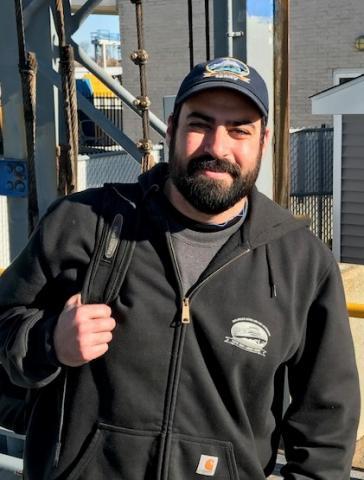 Back in 2008, before he went to college, Mike Calise worked summers on the Cape May-Lewes Ferry as a part-time assistant to the chief engineer. He made the rounds to check the gauges, recording his findings in the logbook. He enjoyed working on the water so much that he took a four-year program at the Maine Maritime Academy.
After graduation, Calise served as a first assistant engineer in the oil industry on a drill ship in the Black Sea, the Gulf of Mexico and the waters off South America. He spent seven years offshore, accruing the sea time necessary to allow him to sit for a series of U.S. Coast Guard exams. This led to the licensing exam for the chief engineer's position.
Two years ago, Calise returned to the Ferry, where he was hired as first assistant engineer and sail-up chief engineer.