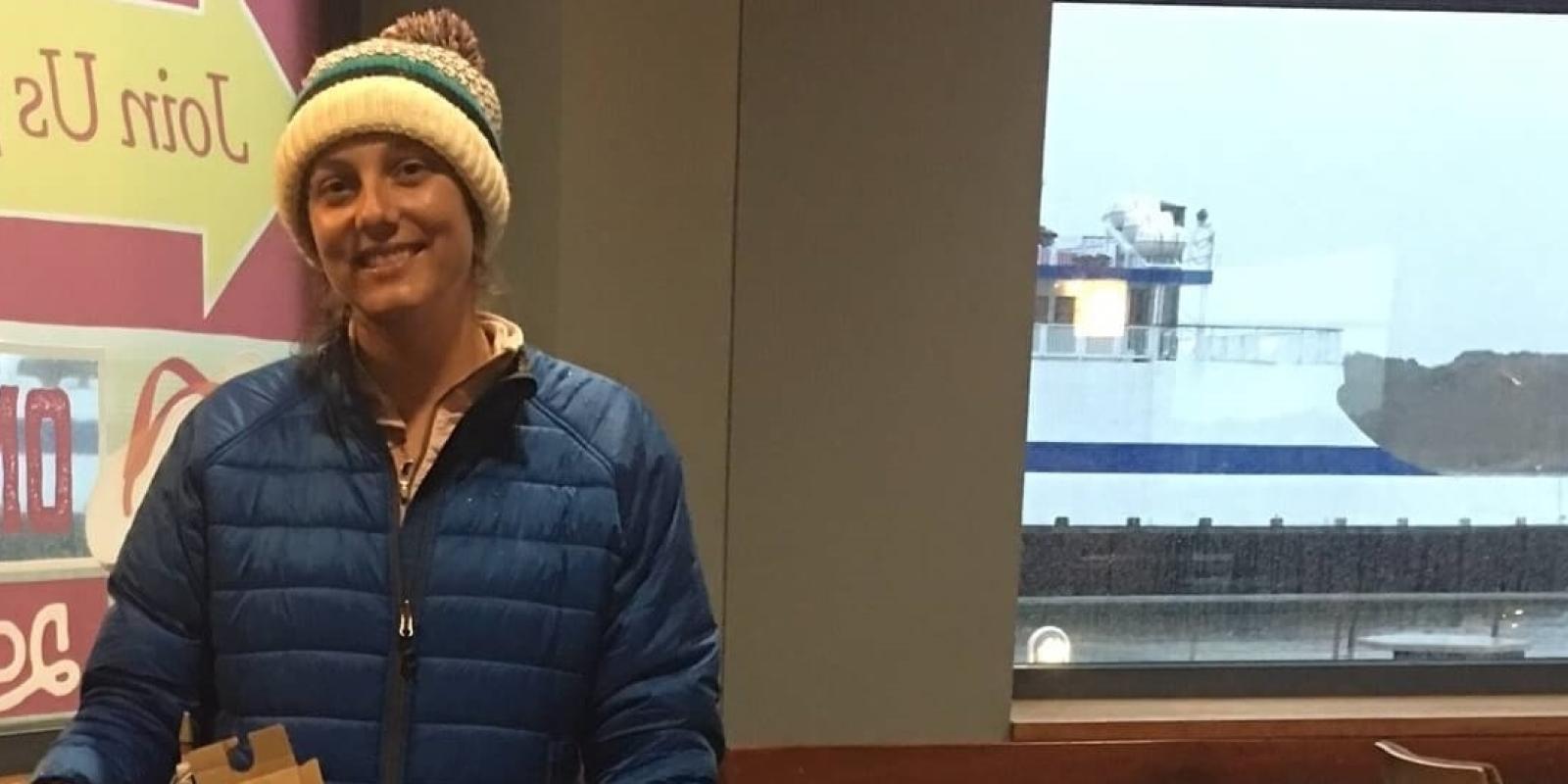 Walking On The Ferry For A Cause
Ferry Hosts Woman During Overdose Awareness Journey
On a rainy Friday evening, Jessie Grieb arrived at the Cape May Ferry Terminal ready to board the 6:00 p.m. Ferry to Lewes. The second of two ferries she has taken on her journey so far, it was the only shelter she would get from the rain all day.
Image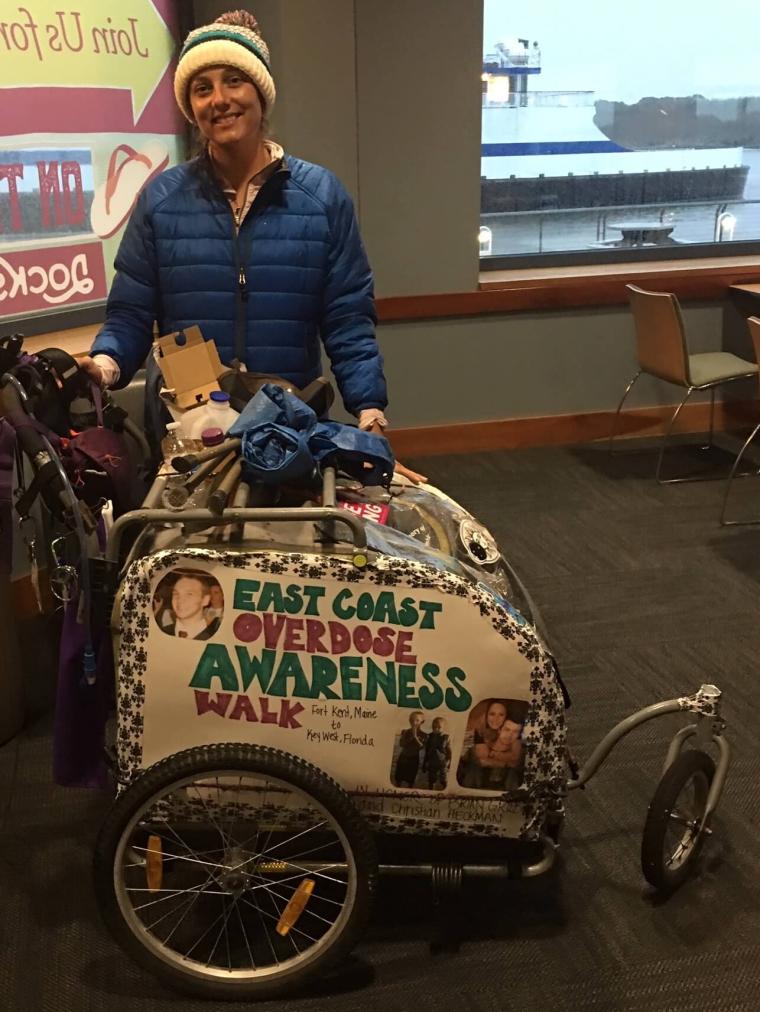 Before arriving at the Cape May Terminal, Jessie's travels through New York City and New Jersey had been difficult. She had to walk along the busy Garden State Parkway and run two miles with a State Trooper behind her to get back on local, safer roads. One night, she even caught poison ivy. But the memory of her brother, Brian, and her boyfriend, Christian Heekman, push her to keep walking.
On July 23, 2018, at the age of 26, Jessie began her 2,575-mile walking journey from the east coast of Maine heading south to Key West Florida. She's driven by the desire to overcome her own addictions and help educate others about the opioid crisis and addiction--to which she lost both her brother and boyfriend. She's aiming to arrive home to her parents in South Carolina for Christmas, and end her journey in Florida by February 2019. 
Jessie is inspired by Brett Bramble, who walked the reverse route to help overcome his addiction. With a cart handed down by Brett that is on its third transcontinental journey, Jessie averages 20 miles a day, roughly 100 miles a week and has a GoFundMe which has raised nearly $4,000 to date.
Boarding the Ferry to continue her travels through Delaware is a respite from the cold rain and busy roads--a way to embrace the moment and relax while still covering ground. "I'm living my life more now than I ever have before...I am also enjoying every moment of my life, something I haven't been able to do for a long time.″
For updates on how the rest of Jessie's journey goes, donation information and to leave messages of encouragement, visit the Freedom to Grow Facebook page or her GoFundMe page.